This year has gone by in a blink, but we are happily cozying up in the studio and ready to enjoy the holiday season. If you have a beloved yogi on your gift list, we have so many great ideas for you. From stocking stuffers to gifts that will have them thinking of you all year long, we've got you covered.  
Samudra Represent
We've got all kinds of cozy and fun Samudra branded swag to keep you warm and representing all winter. Beanies, water bottles, hoodies (some with thumb holes!) tanks, and more. Lots to choose from.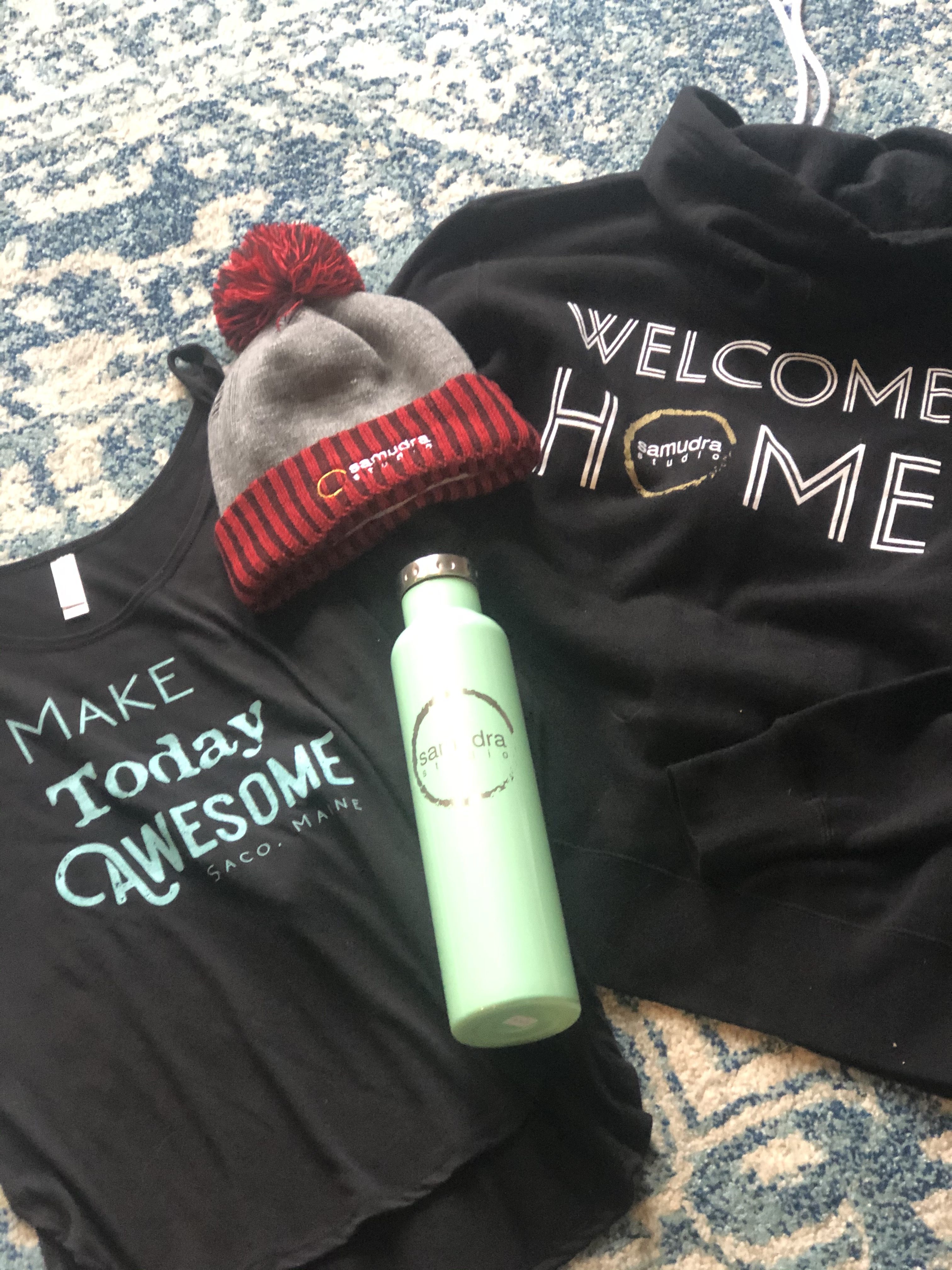 Home Practice Tools
We can't keep our hand dyed and hand stuffed meditation cushions by The Five Clouds in stock. Stuffed with buckwheat, and aromatic spices like cardamom, and clove, these beautiful cushions will support you in your practice. 
Yoga mats, blankets, blocks and bolsters: we've got everything the yogi in your life needs for a home asana practice as well!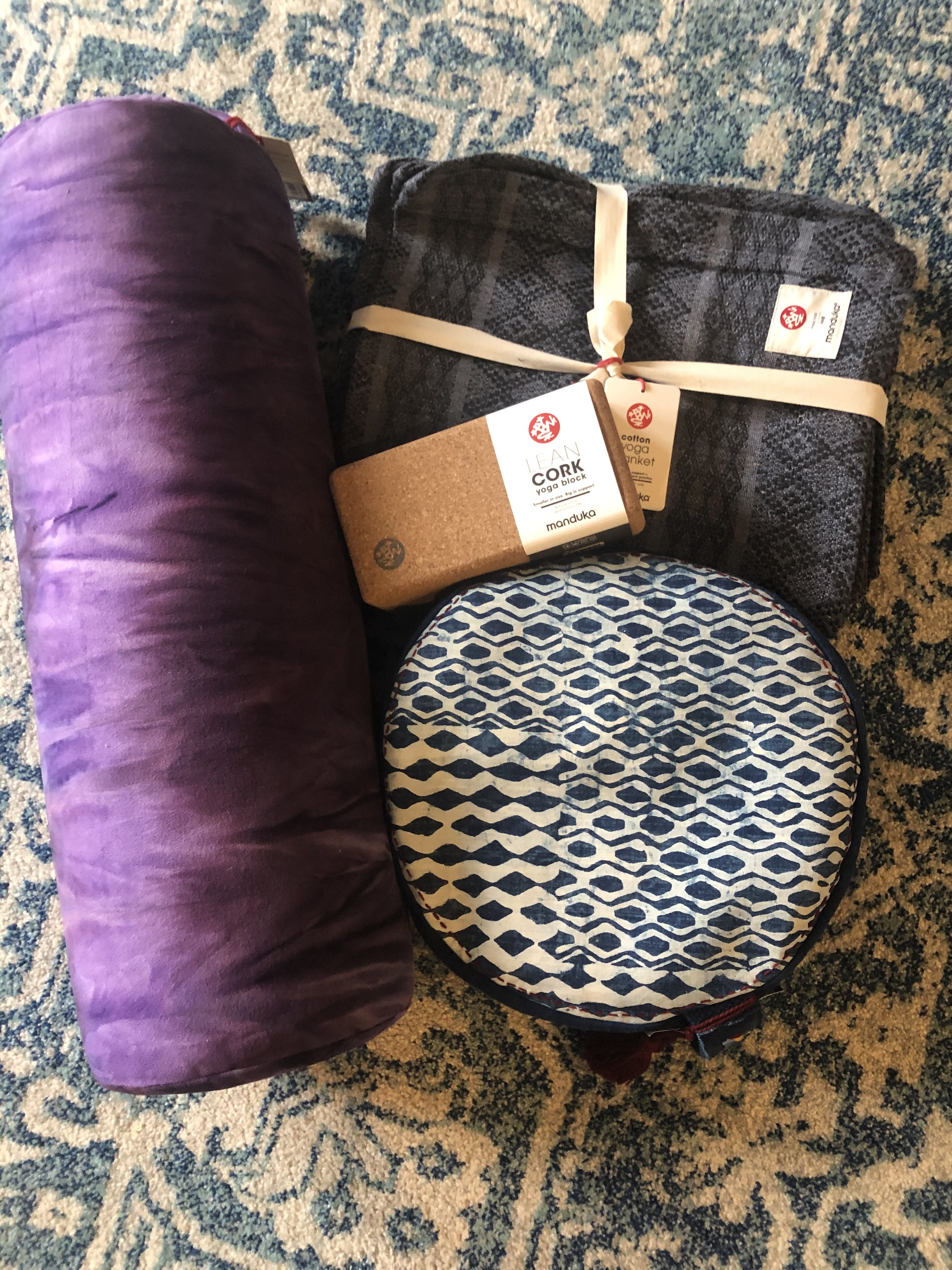 Aeemelia Skincare
Handcrafted body and face oil, candles and lip balm, created and poured with love by Jamie!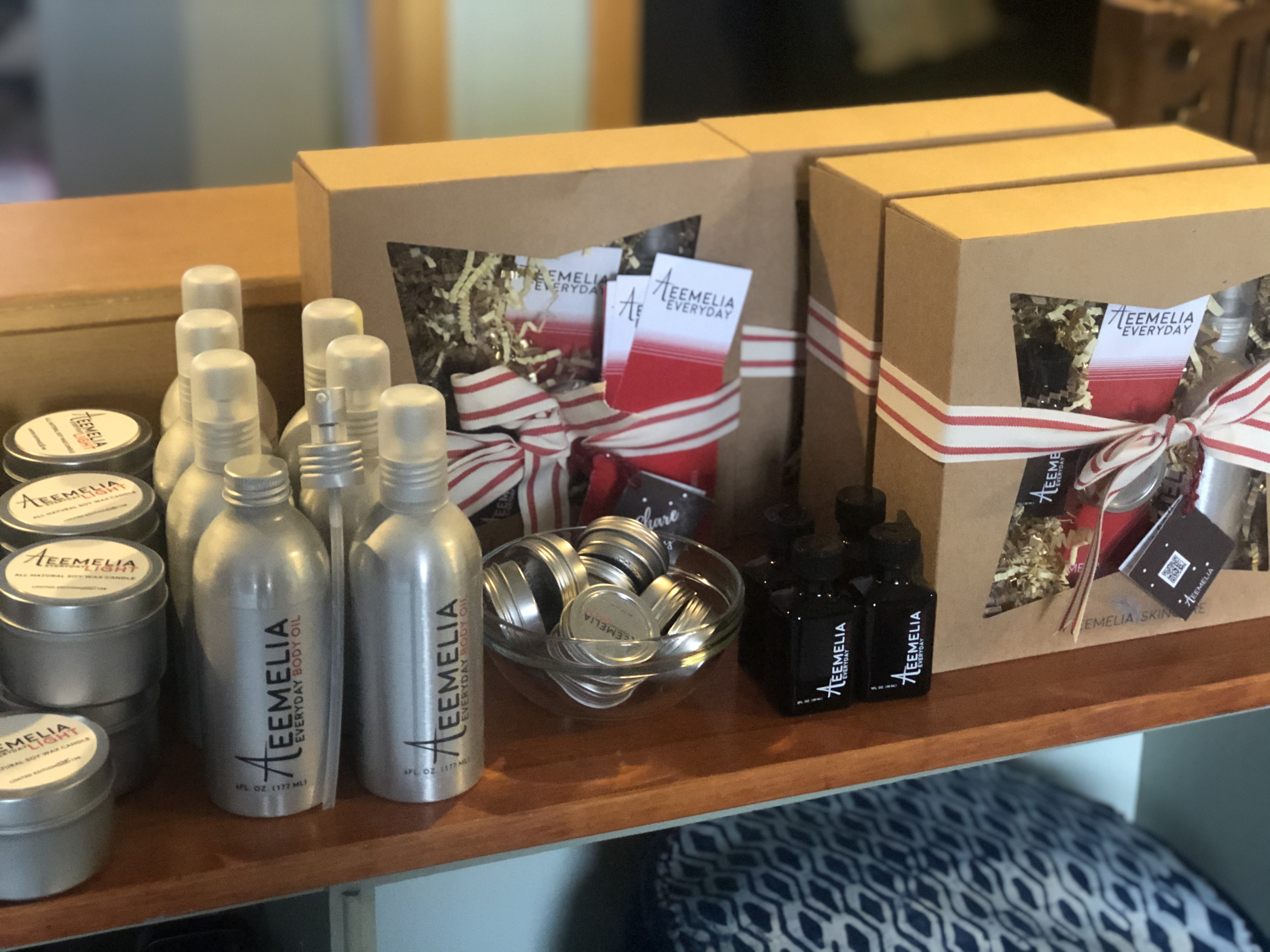 Meditation Tools
Handmade malas by Sarah, statues for your home meditation space, prayer flags and more.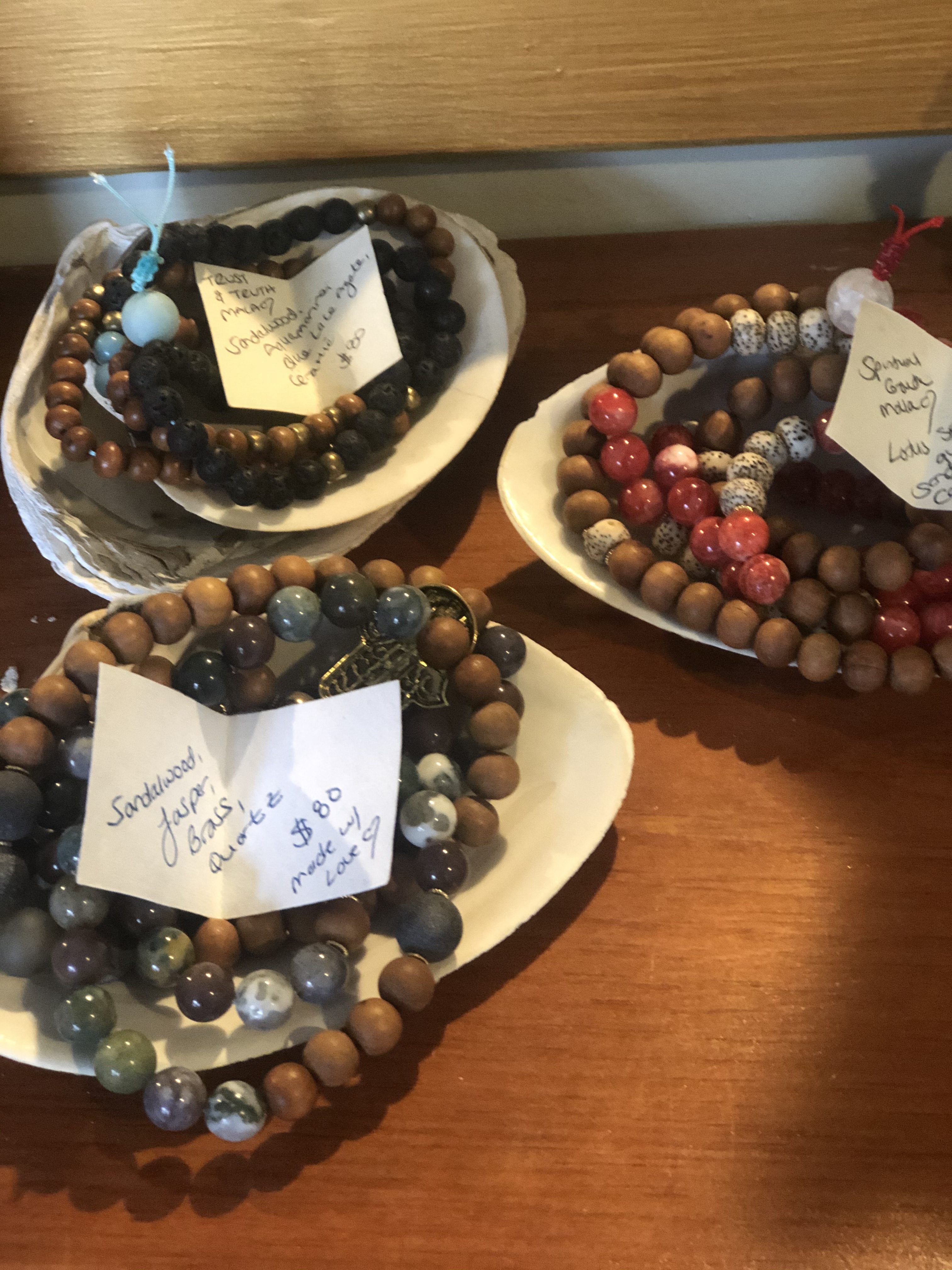 Gift Cards: A Self Care Permission Slip
Give the yogi in your life permission to focus on self care with a gift certificate to the studio for yoga classes or bodywork. Gift certificates can be customized to any amount; here are some popular items to get a gift card for: 10 class pass ($120), a month of unlimited classes ($130), a monthly membership ($85 per month on autopay), or a private session ($75 for one hour). If a visit to the magical holistic massage therapist September is in order, you can gift a 60-minute ($65) or 90-minute ($95) session . Unlike all the above mentioned goodies, gift certificates can be purchased online anytime.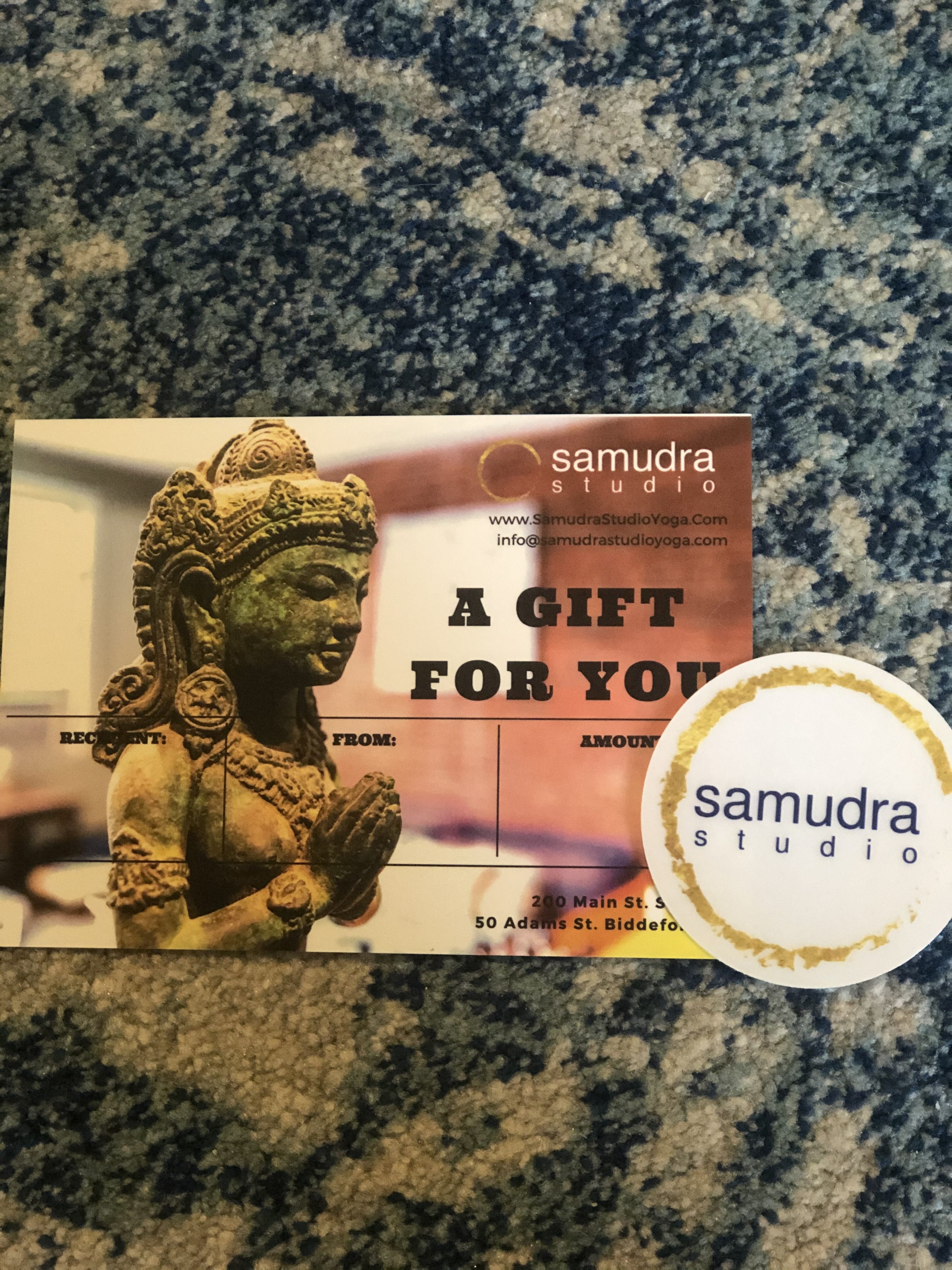 If all these ideas sound great, but you still cannot decide, visit the studio and chat with one of our teachers. Someone is usually around at least a half hour before and after class times. It's likely we know your beloved yogi well and can help guide you in the right direction.