Weight training builds stronger bones, more endurance, and long term joint health and mobility as well as improves metabolism.  The combination of yoga and weight training creates an efficient full body practice that targets specific muscle groups, increases heart rate and caloric burn, supports long term health,  and provides an opportunity for mind training and focus as students work with higher intensity movements. Lifting weights is a mindful experience that requires proper breath, focus, and attention, and we love it as a partner to asana practice.
1:1 Strength Training
Focused one on one strength work is a great way to focus on engagement and building muscles and stamina that will help you in your yoga practice. Feel more controlled in your movements, work on areas that need more support, and set measurable goals in our peaceful meditation space (or via Zoom). You'll work one on one with a tailor session specific to your needs and goals.
Kettlebell Training
Group classes utilize kettlebell movements to build strength and cardiovascular health. d All levels are welcome. We will start class with a review of the kettlebell movements,  and end with a brief stretch and relaxation. Different movements taught each week. Kettlebells are a great ballistic tool to get your heart rate up and build power and strength. Form assessment and individual sessions available by request.
Mat + Iron
This sixty minute practice combines the power of weight training with the grace and mindfulness of asana.  Weighted movements are woven into the flow, adding focused strength to the benefits of asana, breathwork, and savasana.  Students will build strength, endurance, and balance while moving mindfully. Recommended for students who are familiar with yoga asana.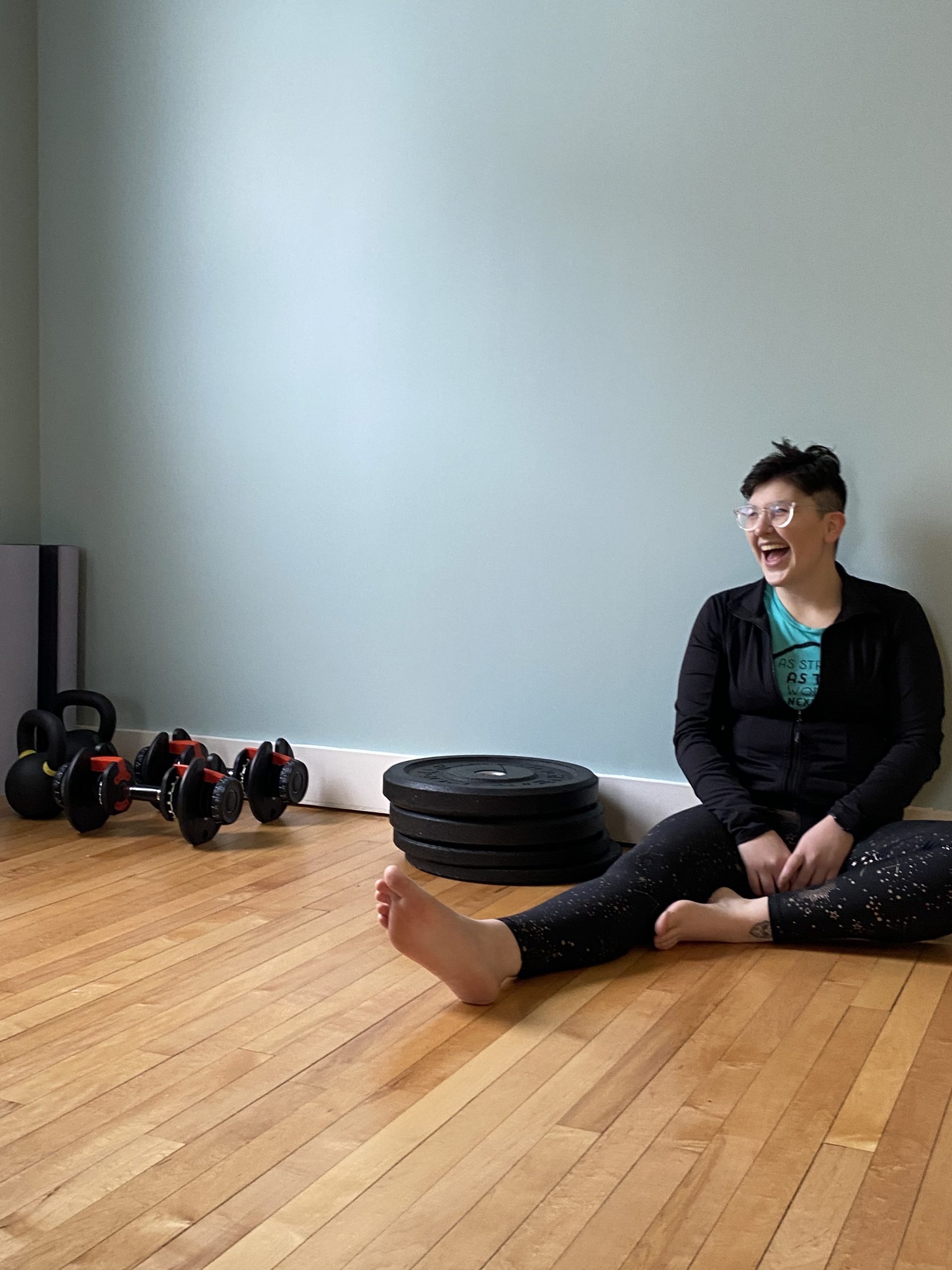 Nikki Murphy has been a certified personal trainer through the American Council on Exercise since 2016. She began personal training while she was still a student at the University of Maine at Farmington working towards her Bachelor of Science in Community Health with a focus in nutrition and physical fitness. Since 2016, Nikki has made it her mission to work with a diverse population of clients. She has experience mostly with the general population, but has also spent time working with seniors, youth and athletes. Nikki even became the Assistant Strength and Conditioning Coach at UMF for the 2017-2018 academic year before moving down to Biddeford. In 2019 Nikki felt as though she was missing one big piece of the puzzle: olympic lifting. So, she went on to take the USA Weightlifting Level 1 Certification as well. Nikki has been involved with group fitness just as long as she has personal training, with experience teaching indoor cycling, cardio kickboxing, bootcamp, dance fitness and of course, yoga.
Nikki believes that fitness should be inclusive; anyone can do any exercise, you just have to find the right way to scale it. She leans into a balanced approach to wellness, and always prioritizes fun in her programming, because if it's not at least a little fun, what's the point?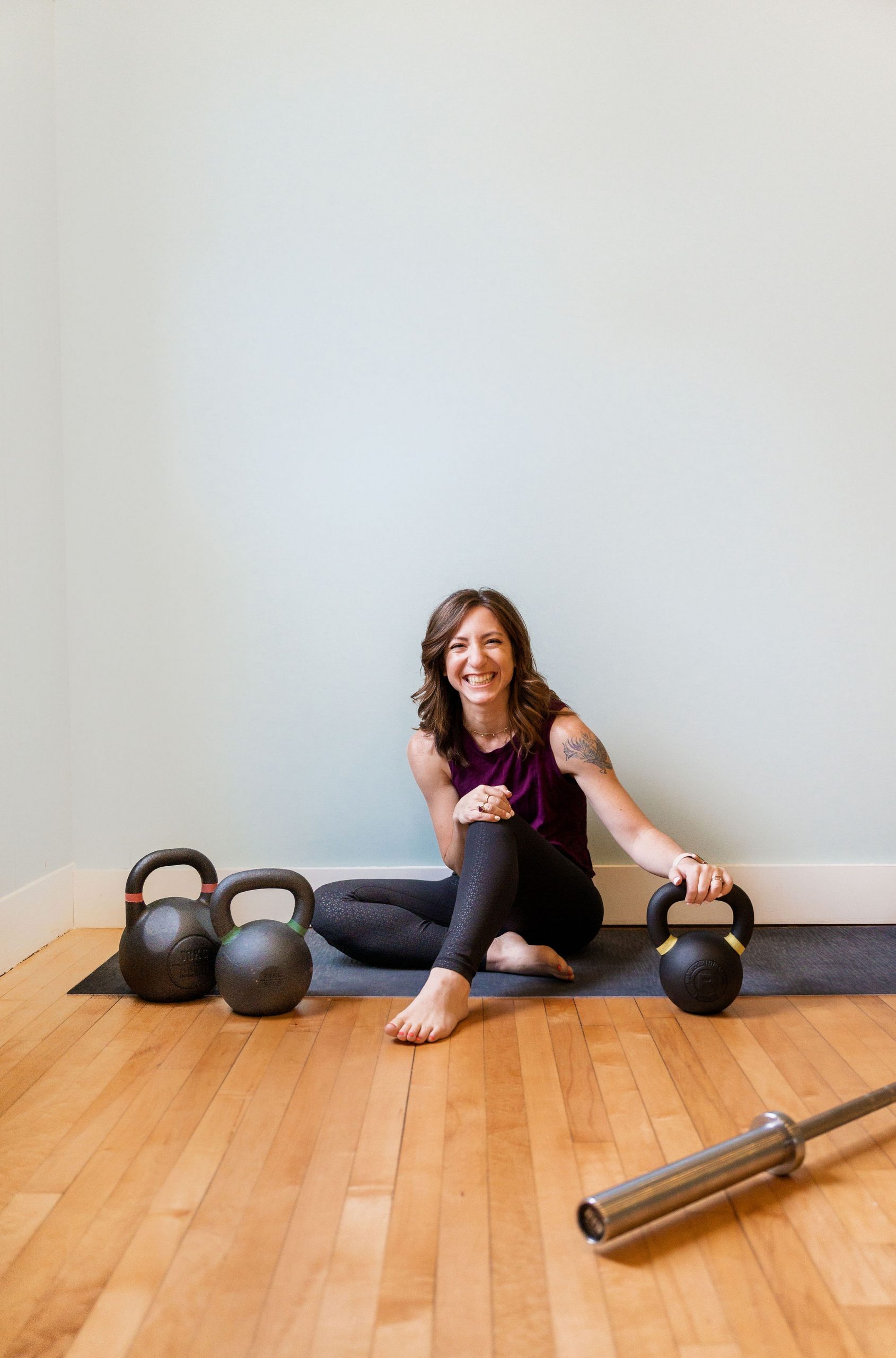 Sarah has had a long time love of building and supporting community and enjoys creating connection and transformation for individuals and groups through classes, workshops, transformational retreats, and trainings.
In addition to her yoga certifications, Sarah is a certified kettlebell coach through Dragon Door school of strength and is pursuing her American Council on Exercise personal training certificate. You can join her for weekly kettlebell flow or Mat + Iron group classes or contact her for private instruction.