Our Core Values:
We live life with joy and compassion.
We make the world a better place.
We support and grow community.
We prioritize self care, so we can be present and loving for others.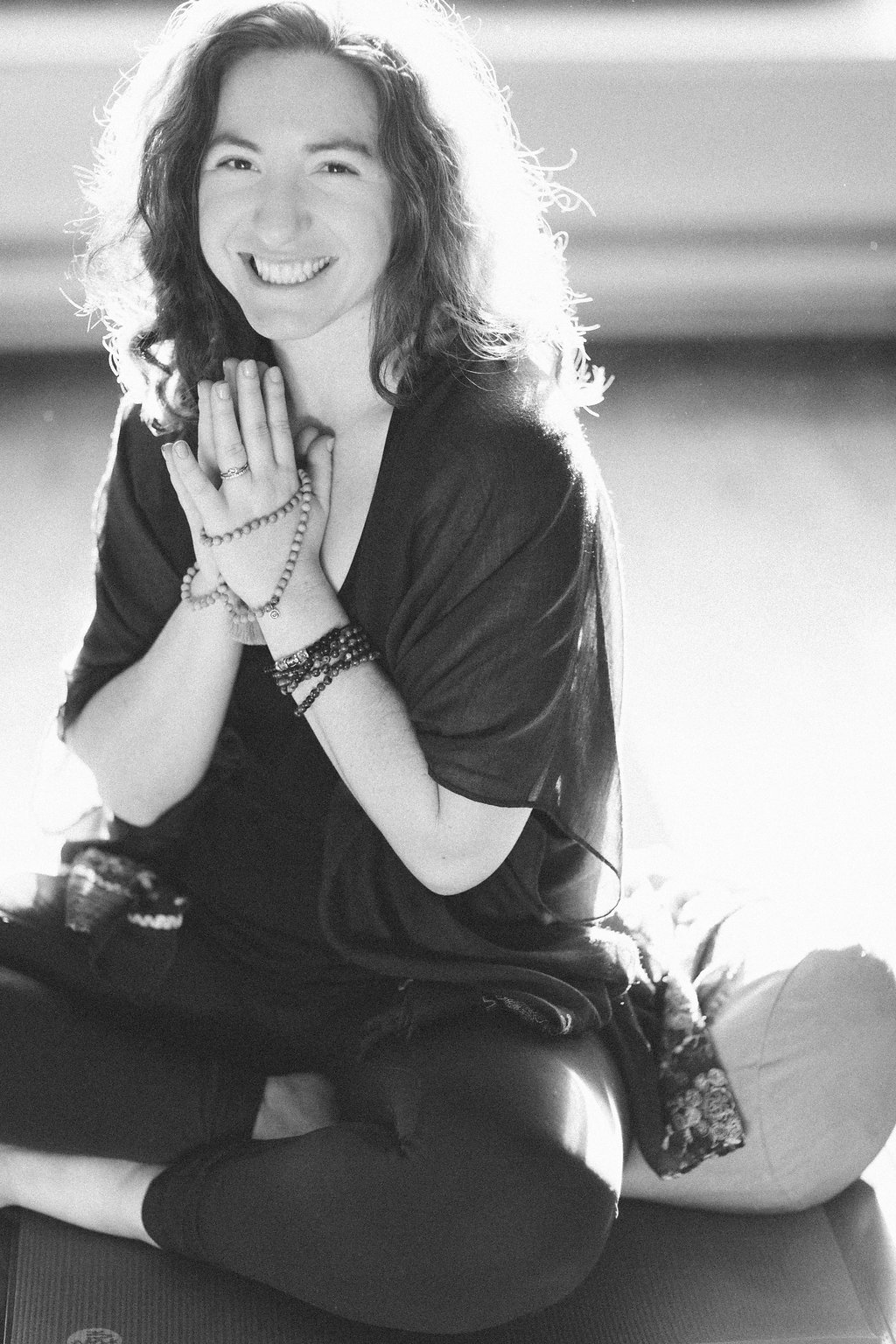 Sarah
Founder / Teacher
When Sarah took her first yoga class in 2009, she was inspired by the freedom and dance-like quality she was able to find on the mat; in 2012 she was hit by a car while crossing the street, and then the real practice began. Her asana practice put on hold, her focus shifted to mindfulness, meditation, and the philosophical teachings of the yoga practice, which she now infuses into her asana classes. Sarah particularly loves the process of guiding students on an inner journey and into deep states of relaxation. Sarah's classes leave the body feeling open, and encourage mindfulness both on and off the mat through breath and body awareness. You can expect a mindful, fun, spirited flow that fuses philosophy, asana, and music.
Sarah  has had a long time love of building and supporting community and enjoys creating connection and transformation for individuals and groups through classes, workshops, transformational retreats, and trainings. In 2016, she quit her 9-5 job to open Samudra Studio, which she has grown into a thriving community since then. Sarah completed her 200 and 500 teacher training with Fluid Yoga and Kevan Gale and Betty Riaz. She is a certified SPA Yoga® teacher and assists SPA Yoga® founder Betty Riaz with trainings both regionally and internationally. She has also studied and holds certifications in Restorative Yoga with Judith Hanson Lassiter, Thai Yoga Massage, and Yin Yoga and Meditation.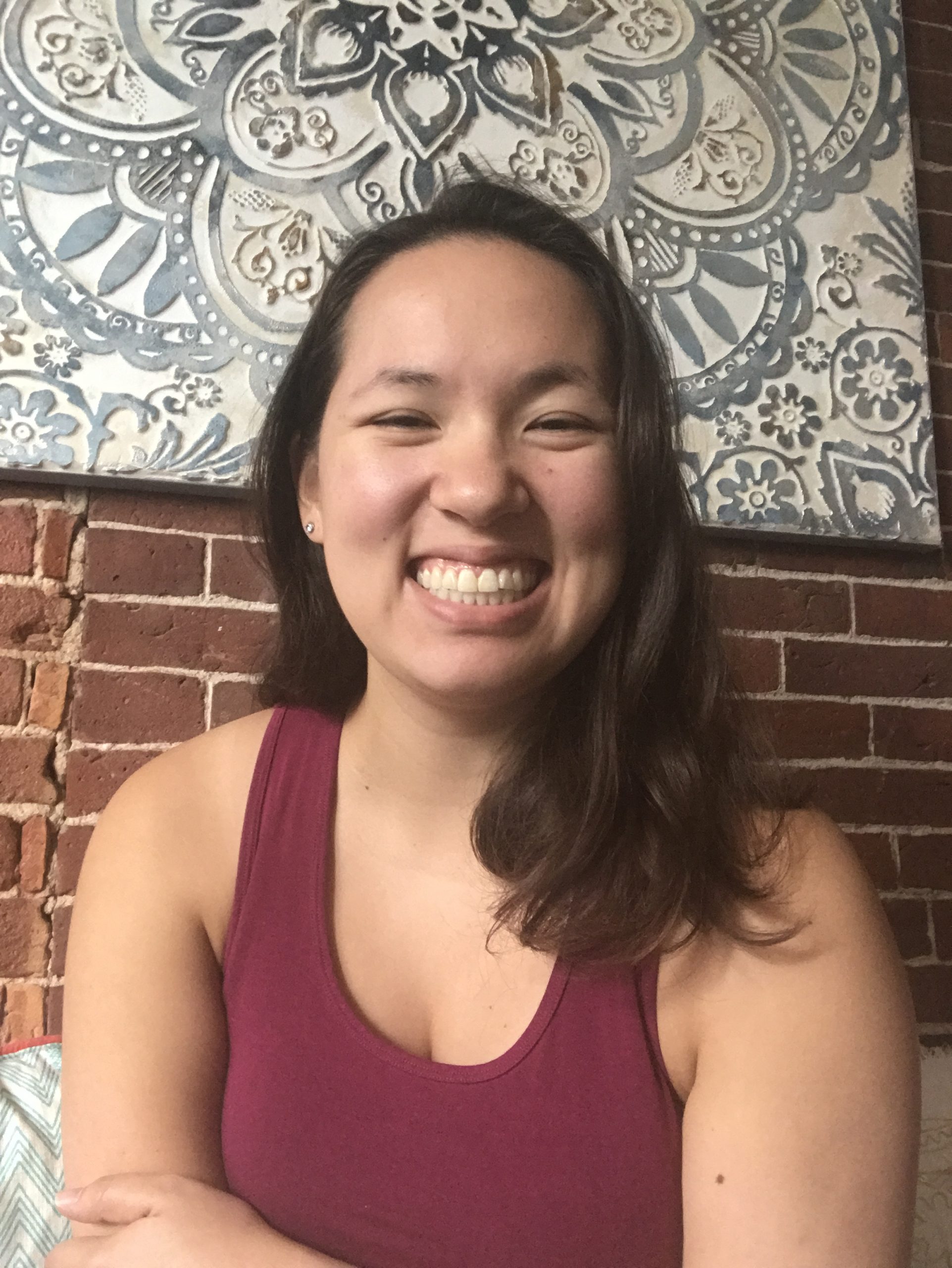 Annalisa
Teacher
Annalisa always thought that yoga offered the perfect mix of physicality and spirituality for
her, and when she finally went to her first class in college, she left feeling like she'd found a
missing piece of her life. She loves the practice because it helps her feel connected to her
body and mind, and for the welcoming community that yoga effortlessly creates. Annalisa
further deepened her practice when she completed her 200-hour Fluid Yoga teacher
training in the spring of 2018 at Samudra Studio, and received her certification in SPA Yoga
soon after. Annalisa is looking forward to sharing her enthusiasm for yoga through
assisting and teaching.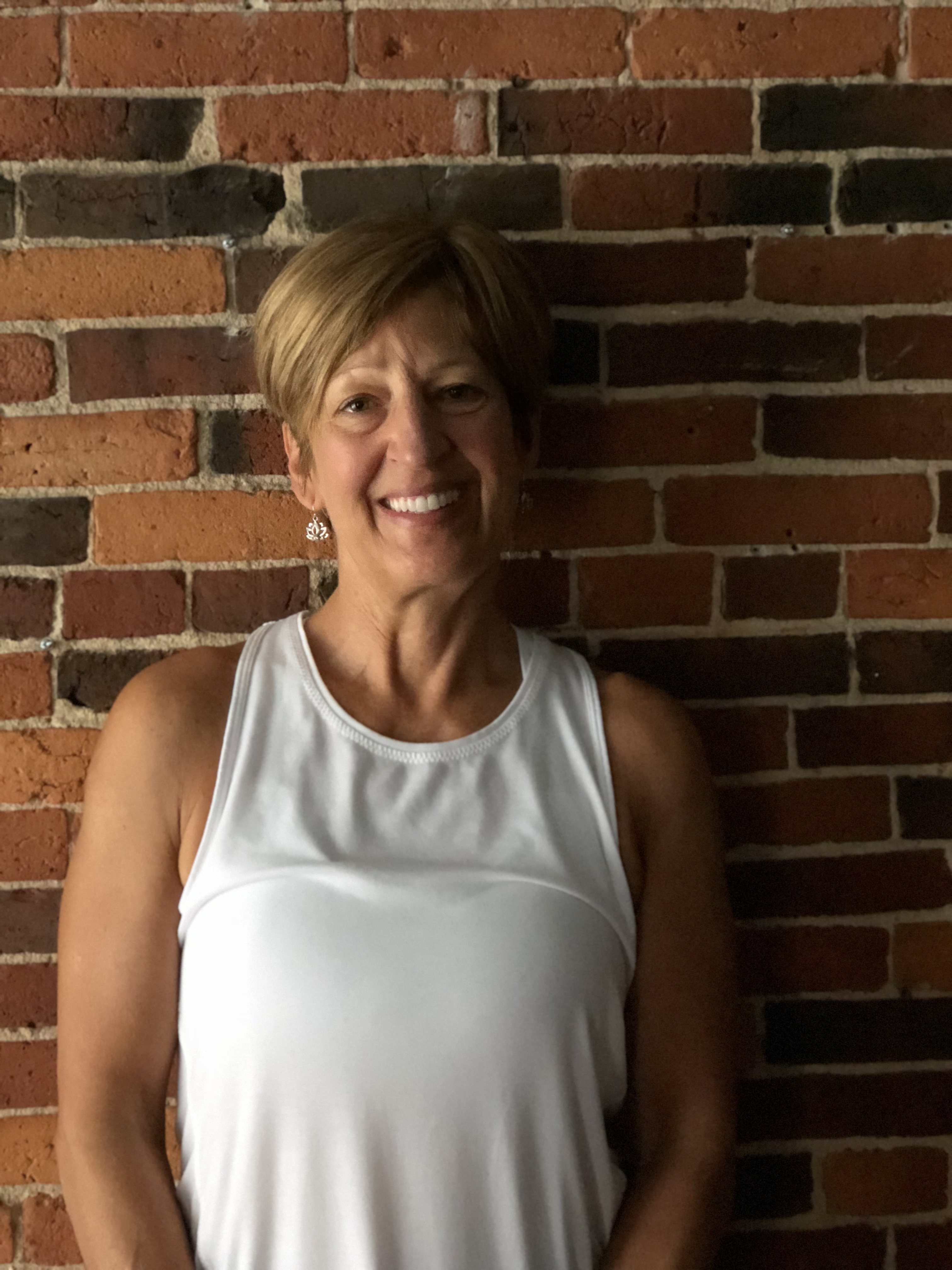 Debie
Teacher
Debie has been passionate about health and wellness since her teens. She first came to yoga for the mental and physical benefits hoping to manage stress and anxiety. She soon discovered that her yoga mat was a place to find a sense of contentment, self-awareness and mind body connection. Debie took teacher training only in hopes to deepen her own practice, but her intention turned to teaching and sharing the practice she loves with others. Debie completed her Fluid Yoga 200 Hour Teacher Training at Samudra studio in 2017 became certified as an instructor for SPA Yoga®.
Students can expect a well rounded flow class with breath, challenges, and sweat.  Debie hopes to inspire students the same way her teachers were there for her.  Debie loves leaving her students with a thought or new insight that allows a change of perspective and sense of accomplishment.  Debie knows it is here that students will find their way to wholeness.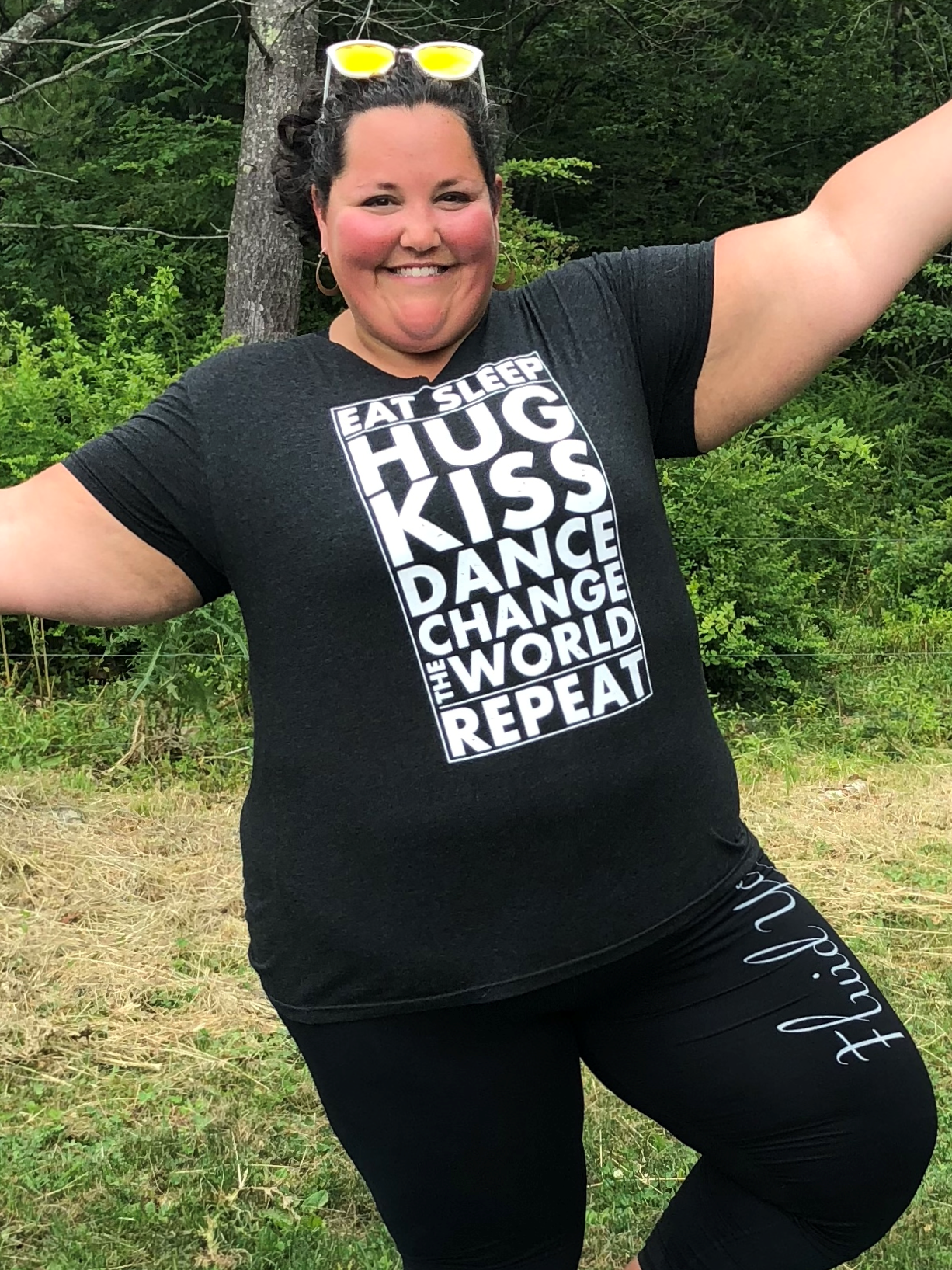 Emma
Teacher
When Emma was first introduced to yoga, the physical practice was overwhelming. After turning 30, she was inspired to explore the practice of yoga and meditation as a means of managing chronic anxiety and panic attacks. When she finally stepped back on her mat in 2017 at Samudra Studio, she focused her practice on the mind, body, and spirit connection with less concern about how her abundant body looked in each pose. She enrolled in Maine's first Fluid Yoga School 200-hour teacher training to deepen her own practice, but discovered a love for sharing yoga with others. Emma has been teaching since the spring of 2018. Her classes embody her joyful spirit with music to move to (dancing encouraged) and laughter. In June 2020, she completed Yoga for All training to foster inclusivity for all body shapes, sizes, and abilities in her teachings.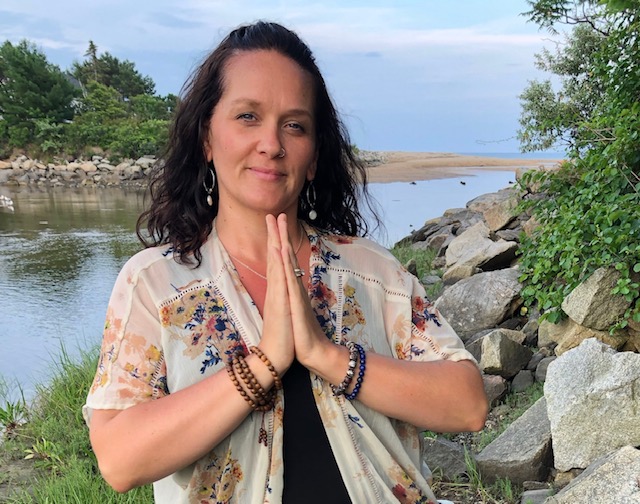 Chani
Teacher
Chani is a massage therapist and Reiki Master enjoying her private practice for over 16 years. She has a passion for helping people create awareness of their mind and body. She is a mother of five and in seeking a more mindful way of life for her children, she journey into yoga for kids, later becoming certified in Child Light Yoga. Yoga became a way of life for her family and as her passion for yoga grew, she weaned to be able to learn more to deepen her practice This led Chani to her current journey of studying Fluid Yoga and becoming certified as a 200 hour yoga teacher.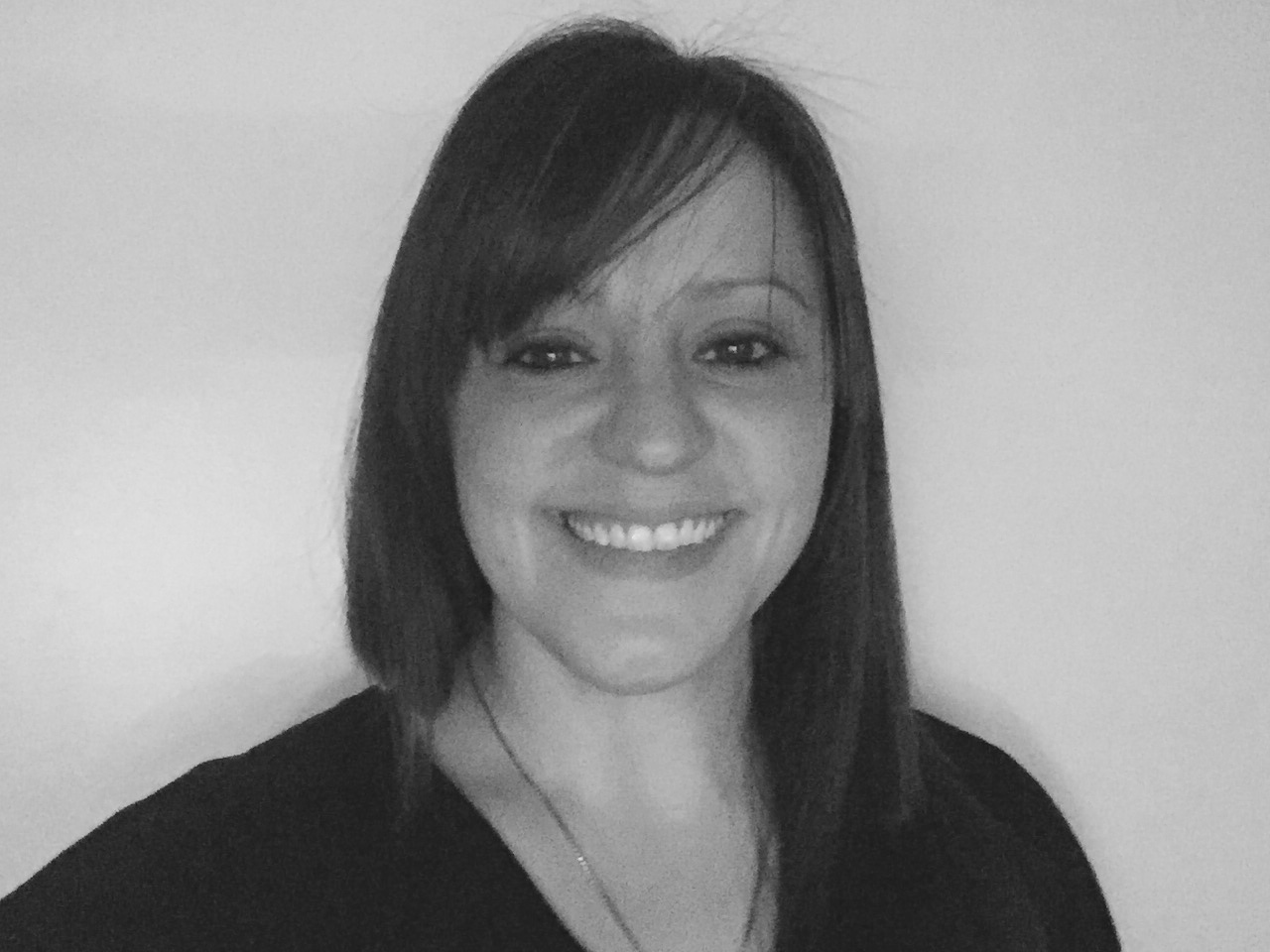 Sarah L
Teacher
Sarah's journey in yoga began in 2009 alongside her husband in the living room of their apartment.  It included lots of lost balance, laughter, and even some eye-rolling.  Her practice soon grew to a studio where she found herself daily, seeking more than just the  workout that she was initially drawn to. Sarah's career as a Primary School Teacher encouraged her to extend her passion for education to encompass her love of yoga, and in 2014 she completed her RYT 200 after graduating from Sacred Seeds Yoga School under the guidance of Jacqui Bonwell.  She believes that with practice and compassion, anyone can quiet the mind and experience the benefits of yoga both on and off their mat.  When she's not practicing, Sarah enjoys her time with her husband, daughters, and their sweet pup (all of whom, are her greatest teachers).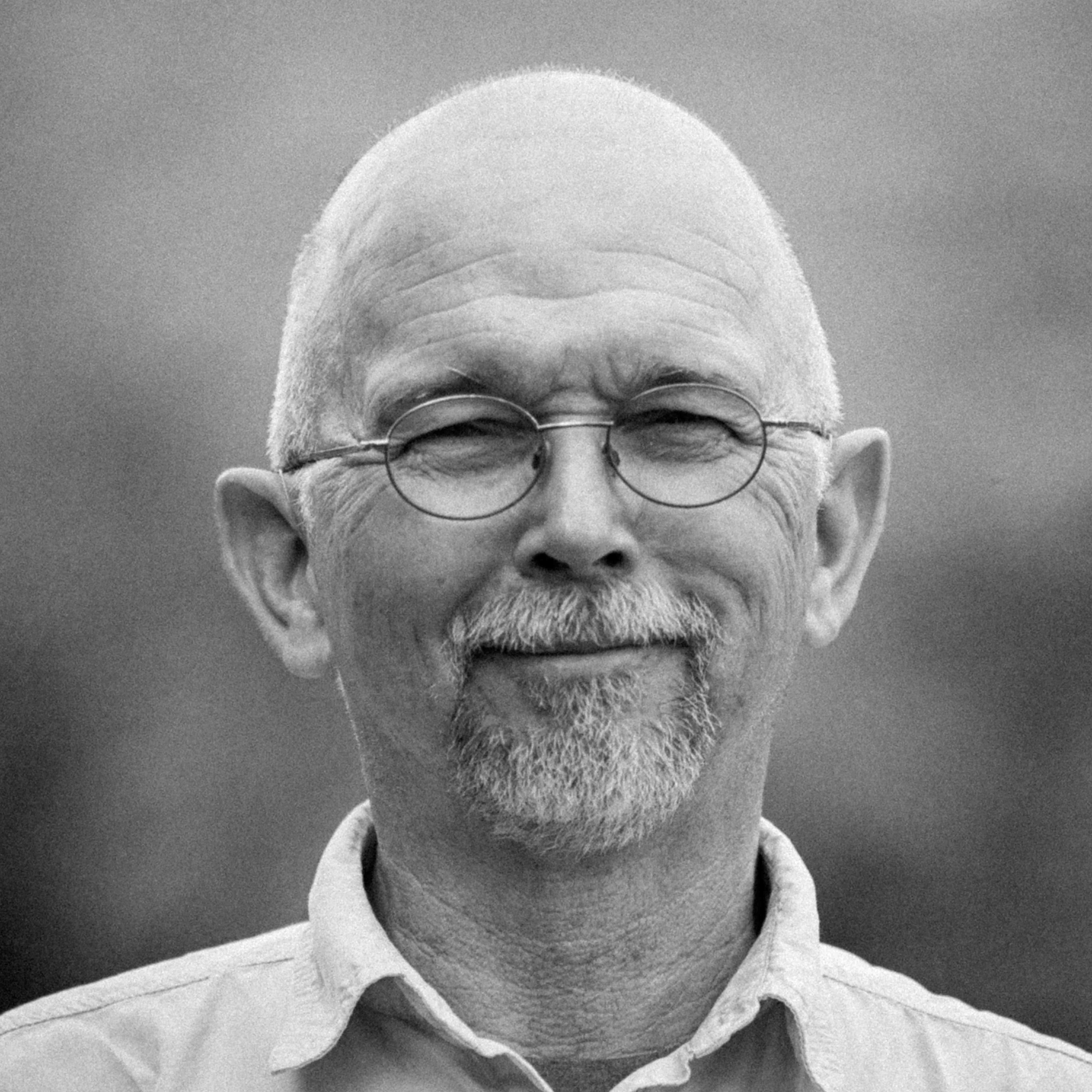 David
Teacher
David took up yoga in 2014 to combat the effects of a career spent largely in front of a computer screen. He was immediately drawn to the calm and loving energy of his teachers and fellow students at Stil Studio in Dedham, MA. While attending a yoga retreat at a pivotal part of his life, he began to understand the power of the spiritual aspects of yoga. Upon retirement, he discovered that fellow Stil Studio alum Sarah Spiegel had opened a studio in his hometown! David completed his 200 hour training at Samudra Studio with Sarah and other senior Fluid Yoga teachers. David's classes reflect his interest in self transformation through a quiet mind and a relaxed body. He believes that the benefits of a yoga practice should be accessible to everyone, regardless of limitations.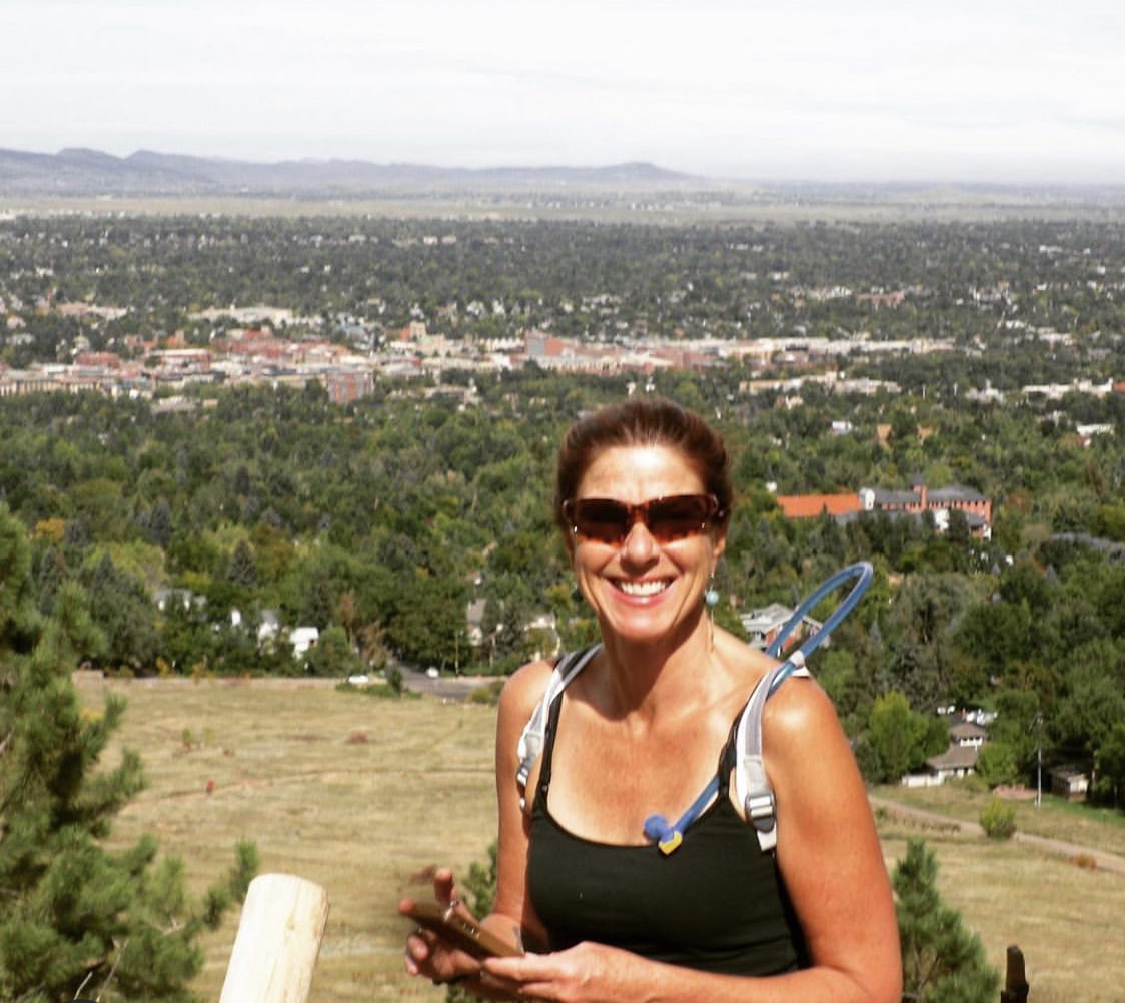 Kate
Reflexologist
Kate is a Certified Reflexologist and Reiki Practitioner. She's also a Mother, Grandmother, Beekeeper, Interfaith Chaplain, Grief Facilitator, Nature Lover and Curiosity Addict. She has a strong believe that healing comes from within and sometimes you have to give yourself a nudge to invest in that healing. Kate works directly with you to guide you into noticing your body's innate ability to replenish, restore, relax, and heal.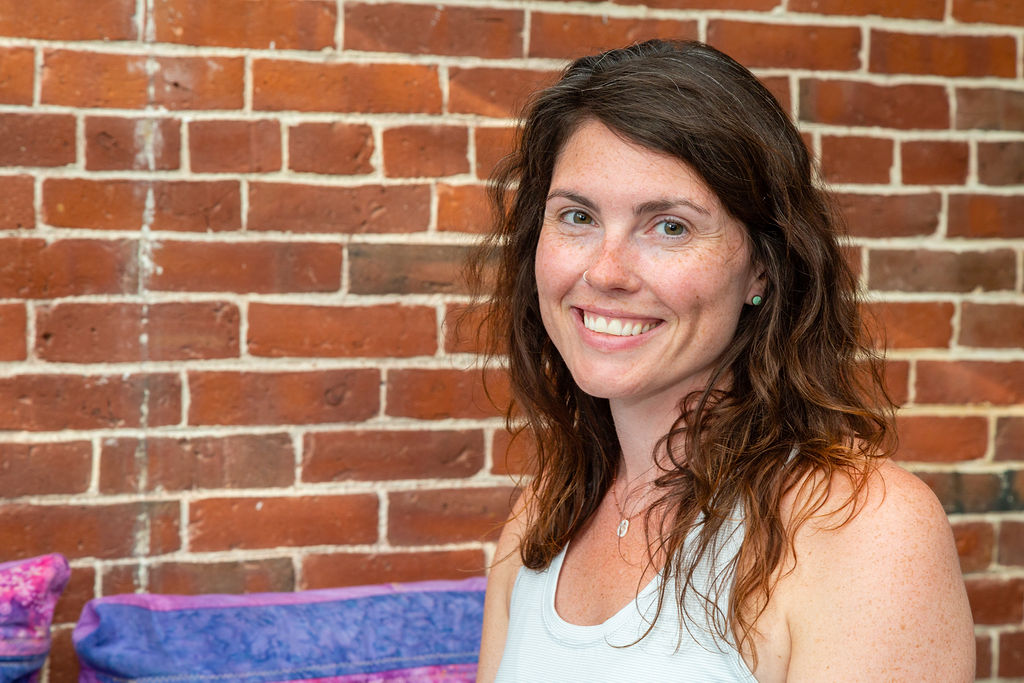 Ayla
Teacher
Ayla found her way into a yoga class while in college as a way to expand her fitness routine. She immediately fell in love with the physical elements of the practice. Her practice strengthened when she moved to California but truly began to transform when she found Samudra Studio after moving back to Southern Maine. With guidance by owner/founder Sarah Spiegel Dunn, she chose to embark on her next chapter by completing the Fluid Yoga 200 hour yoga teacher training in April 2019. Ayla's classes will help you find a graceful balance in building awareness of the mind, body, and spirit.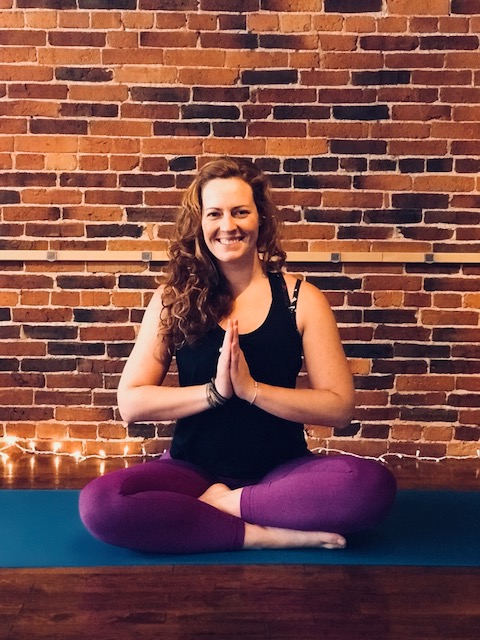 Lindsay
Teacher
Lindsay's journey with yoga started back in 2010 when she was looking for a challenging but low impact workout to help protect against recurring knee and shoulder injuries. Lindsay was pleasantly surprised when she not only noticed increases in physical strength but increases with mental clarity and daily energy as well. The fluid movement and choreographed quality of vinyasa yoga reminded her of her 20 years of dance and kept her excited to return to her mat day after day. Lindsay quickly saw the value of incorporating yoga and mindfulness in her daily life as well as in her work as a Behavior Analyst working with children and adults with Autism. In 2016, Lindsay completed her RYT 200 in Vinyasa Yoga from Sacred Seeds Yoga School with Jacqui Bonwell, Katie Beane, and Amy Sedgwick. Lindsay is passionate about continuing to expand her knowledge about energetic and physical anatomy in order to provide a fun, safe, and mindful class to her students.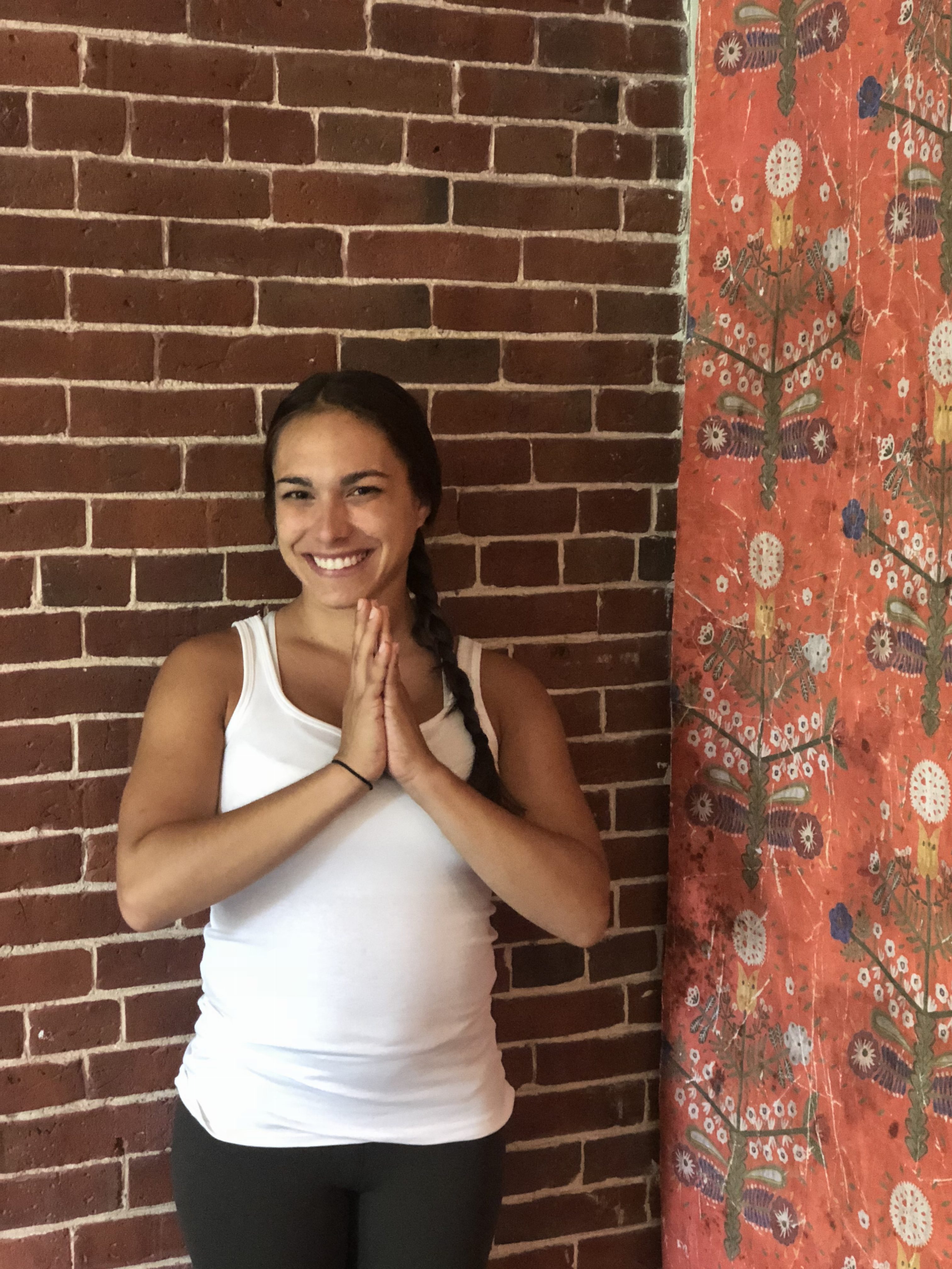 Marissa
Teacher
Marissa found her way to yoga ten years ago, skeptical of how it could benefit her. With encouragement from a close friend and her first teacher, she stuck with the practice until she eventually fell in love with the calming affect it had on her physical body and chaotic "monkey mind". Marissa received her 200 hour with Samudra  in Spring 2018. Her classes reflect her own disposition creating a trusting and sunny space to welcome her students. Marissa's style can be best described as challenging yet mindful. She believes in cracking a joke or two in tough poses to ease the tension and reminds her students to think of her classes as a moving meditation; a consciousness linking each  physical pose with each inward breath. Marissa is forever deepening her knowledge of yoga and holistic wellness.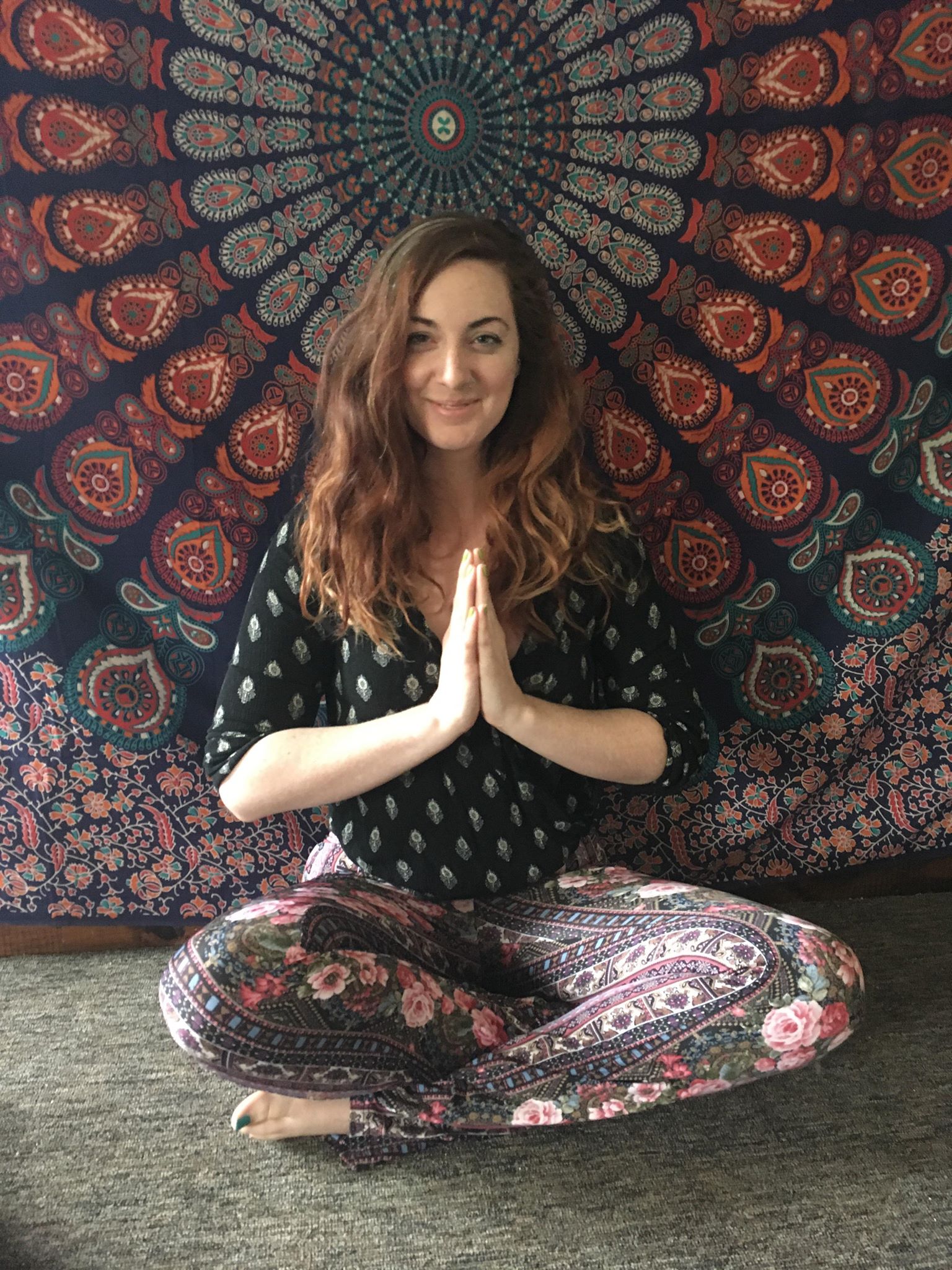 Jennifer
Teacher
Jen loves yoga because it brings calm and balance to her day. She shares, "I love teaching because it allows us to connect to one another , anytime a group of people experience a sense of peace is a wonderfully powerful thing. Yoga is not only finding beauty in the body but also in the mind. Yoga inspires me to share the deep connection we all have that unites us as one."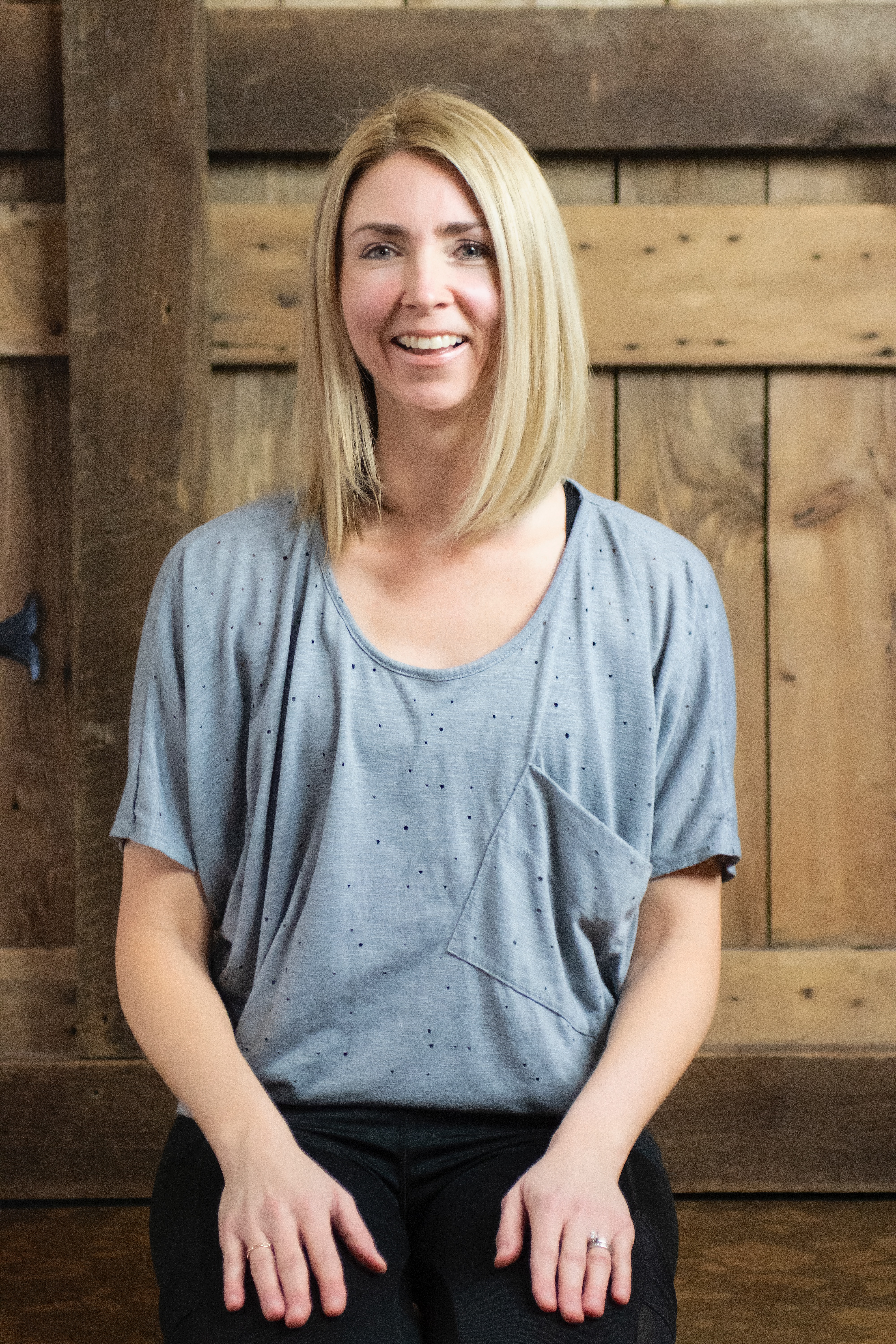 Janet
Teacher
Janet
came to yoga a decade ago to add a physical practice to a rigorous running routine. It didn't take long for her to settle in for the deeper benefits of healing, community, and spirituality. Like
Janet
, her flows have a serene exterior and hidden fire inside. Gentle hands on assists aid in relaxing and deepening of poses. Her goal is to support students as they make discoveries about themselves through freedom in body, mind and spirit.
Transformational change is a passion project for
Janet
off the mat as well, as it is interwoven into her professional career consulting businesses on culture change through developing people. At home in Saco, her joy is spending time with her twins and husband. She became an RYT-200 Fluid Yoga instructor at Samudra Studio, and is immeasurably grateful to her sangha there and at Fluid Yoga School, as well as for the teaching, support and love from her teachers across Maine and Massachusetts.