Our Core Values:
We live life with joy and compassion.
We make the world a better place.
We support and grow community.
We prioritize self care, so we can be present and loving for others.
Yoga teaches compassion, love, joy and equanimity. Racism, hatred and violence are the opposites of what yoga teaches us. Samudra holds no space for racism or hate and no space for discrimination. 
Samudra Studio supports equality and justice for all. We believe Black Lives Matter. We are committed to continuing to build a diverse and inclusive community and educating ourselves on ways to continue to do that and to do better. We are committed to living our yoga practice beyond time spent on the mat, and we share these practices not because they are great movement practices, but because they teach us how to live powerfully, lovingly, and always seeing that all are equal.  We will continue to use our space and our voices to support justice, equality, love, and compassion. We will continue to listen with openness and compassion and educate ourselves. 
Yoga is rooted in compassion and love. It is the authentic practice of yoga that involves a transformation of the human personality through internal reflection. Internal reflection is the necessary first step for any person wishing to learn and grow. 
All are welcome here.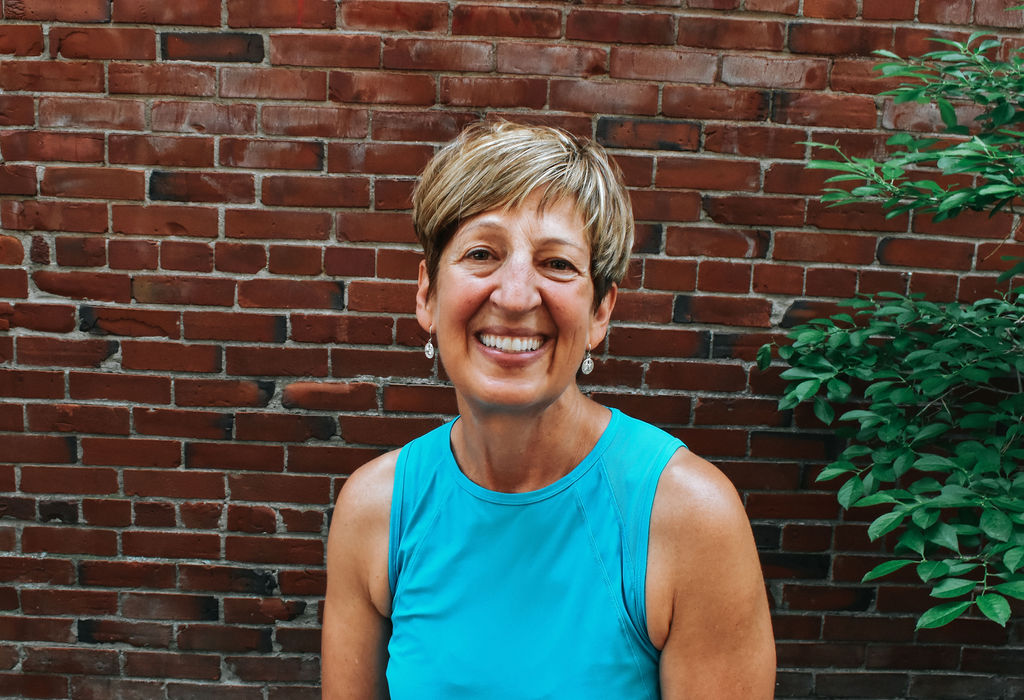 Debie
Teacher
Debie has been passionate about health and wellness since her teens. She first came to yoga for the mental and physical benefits hoping to manage stress and anxiety. She soon discovered that her yoga mat was a place to find a sense of contentment, self-awareness and mind body connection. Debie took teacher training only in hopes to deepen her own practice, but her intention turned to teaching and sharing the practice she loves with others. Debie completed her Fluid Yoga 200 Hour Teacher Training at Samudra studio in 2017 became certified as an instructor for SPA Yoga®.
Students can expect a well rounded flow class with breath, challenges, and sweat.  Debie hopes to inspire students the same way her teachers were there for her.  Debie loves leaving her students with a thought or new insight that allows a change of perspective and sense of accomplishment.  Debie knows it is here that students will find their way to wholeness.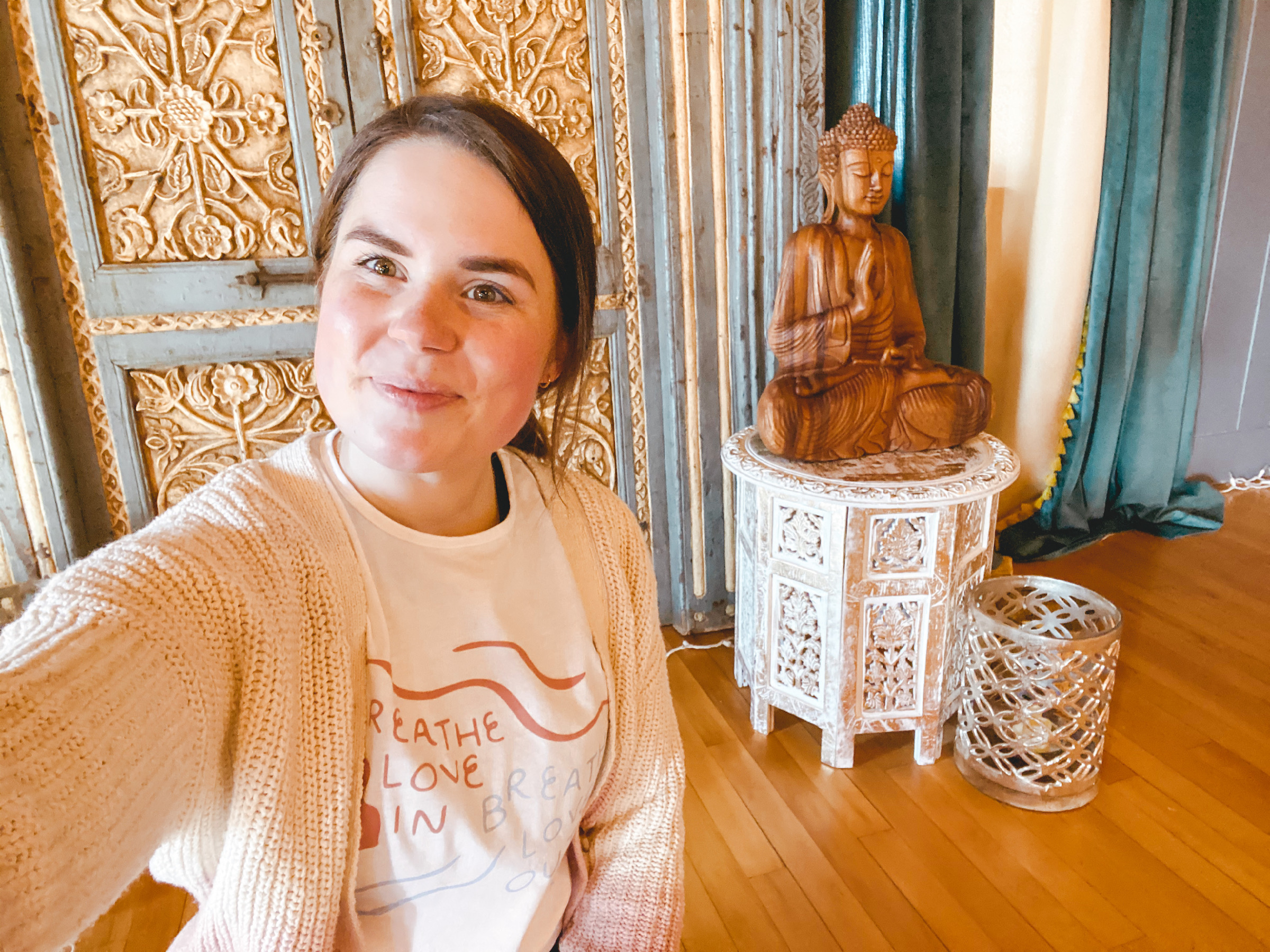 Leah
Teacher
Leah first began practicing yoga via YouTube videos in her college dorm room, following years of mental health and body image struggles. She found that regular practice offered her a number of benefits, including the powerful tool of mindfulness which she has used to manage her lifelong anxiety. A former athlete, Leah loves how yoga can be used to strengthen the body and mind in tandem, while also fostering kindness and respect for ourselves and others. Leah completed her 200-hour Fluid Yoga training in the spring of 2020 and enjoys continuing her education around yoga and meditation through local and online offerings. While she loves to incorporate firey movements into her classes, she also carves out time to encourage and guide students toward mindfulness. Outside of the studio, Leah enjoys spending time with her husband, daughter, and two dogs.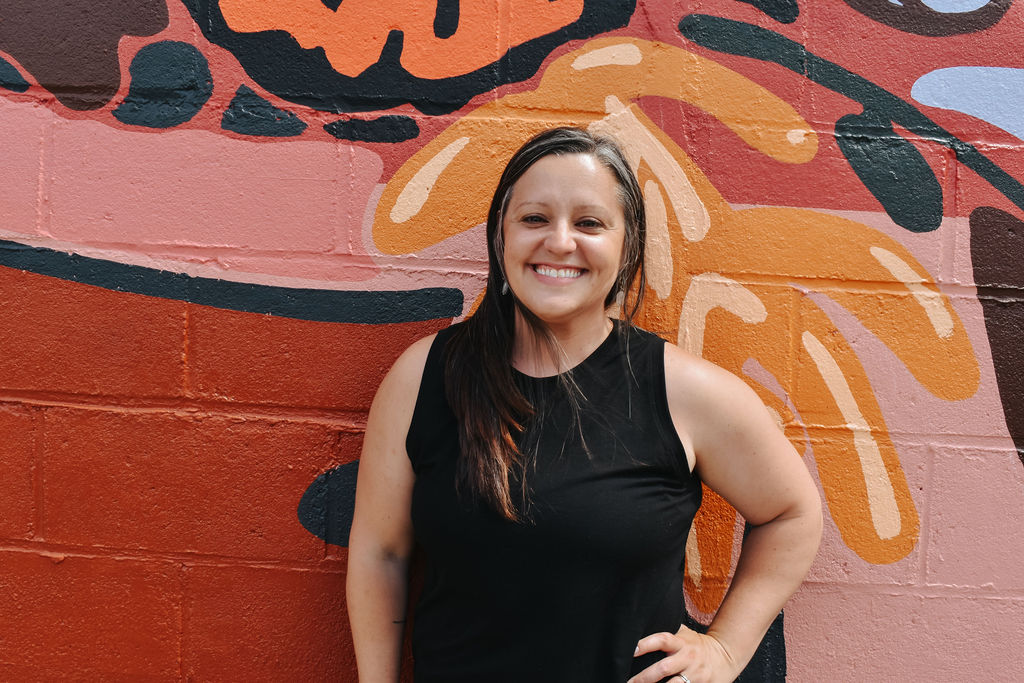 Sarah L
Teacher; Studio Support
Sarah's journey in yoga began in 2009 alongside her husband in the living room of their apartment.  It included lots of lost balance, laughter, and even some eye-rolling.  Her practice soon grew to a studio where she found herself daily, seeking more than just the  workout that she was initially drawn to. Sarah's career as a Primary School Teacher encouraged her to extend her passion for education to encompass her love of yoga, and in 2014 she completed her RYT 200 after graduating from Sacred Seeds Yoga School under the guidance of Jacqui Bonwell.  She believes that with practice and compassion, anyone can quiet the mind and experience the benefits of yoga both on and off their mat.  When she's not practicing, Sarah enjoys her time with her husband, daughters, and their sweet pup (all of whom, are her greatest teachers).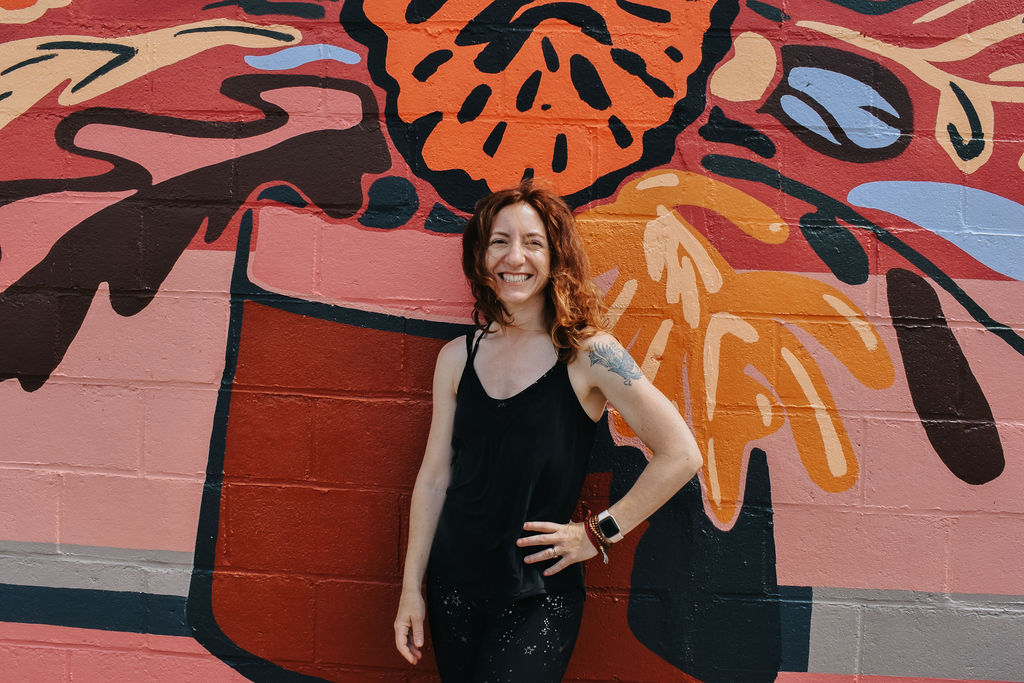 Sarah
Founder / Teacher
Sarah has had a long time love of building and supporting community and enjoys creating connection and transformation for individuals and groups through classes, workshops, transformational retreats, and trainings. Sarah's classes leave the body feeling open, and encourage mindfulness both on and off the mat through breath and body awareness. Sarah particularly loves the process of guiding students on an inner journey and into deep states of relaxation and mentoring yoga teachers in finding their authentic voices as they grow their teaching.Sarah completed her 200 and 500 teacher training with Fluid Yoga school. She has studied and holds certifications in Restorative Yoga with Judith Hanson Lassiter, Thai Yoga Massage, and Yin Yoga and Meditation. An eternal student, she is continues ongoing study with her teacher Khenpo Lama Migmar Tseten on Tibetan yoga, philosophy, and meditation practices, and with Buddhist Scholar Robert Thurman, and Michele Lowe.
Sarah is the founder and owner of Samudra Studio, where she continues to bring yoga education and community building with love and passion.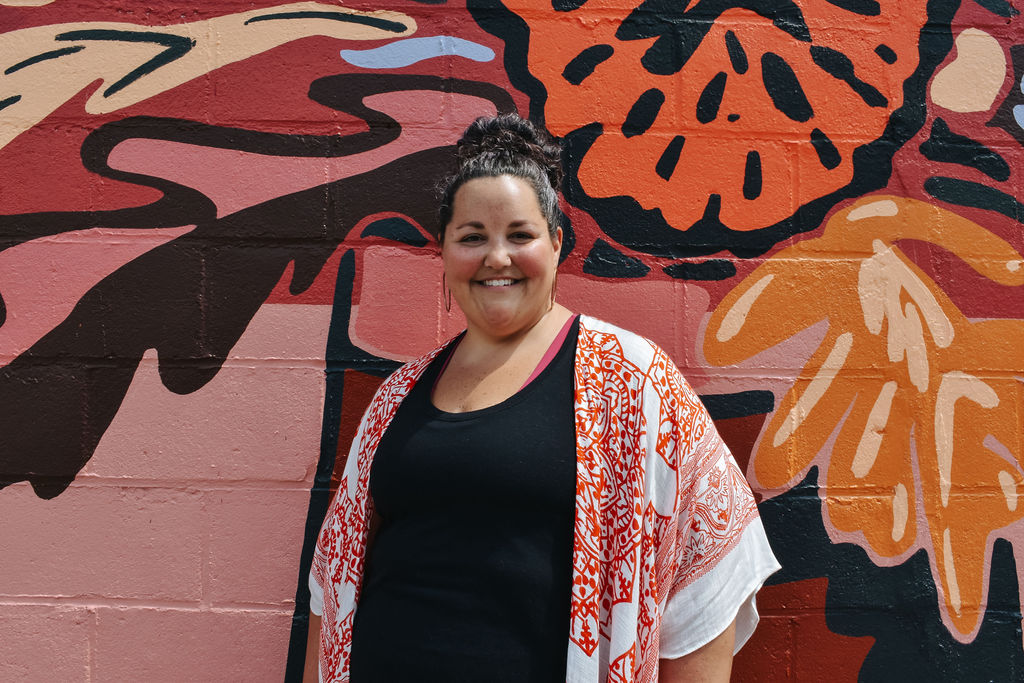 Emma
Teacher
When Emma was first introduced to yoga, the physical practice was overwhelming. After turning 30, she was inspired to explore the practice of yoga and meditation as a means of managing chronic anxiety and panic attacks. When she finally stepped back on her mat in 2017 at Samudra Studio, she focused her practice on the mind, body, and spirit connection with less concern about how her abundant body looked in each pose. She enrolled in Maine's first Fluid Yoga School 200-hour teacher training to deepen her own practice, but discovered a love for sharing yoga with others. Emma has been teaching since the spring of 2018. Her classes embody her joyful spirit with music to move to (dancing encouraged) and laughter. In June 2020, she completed Yoga for All training to foster inclusivity for all body shapes, sizes, and abilities in her teachings.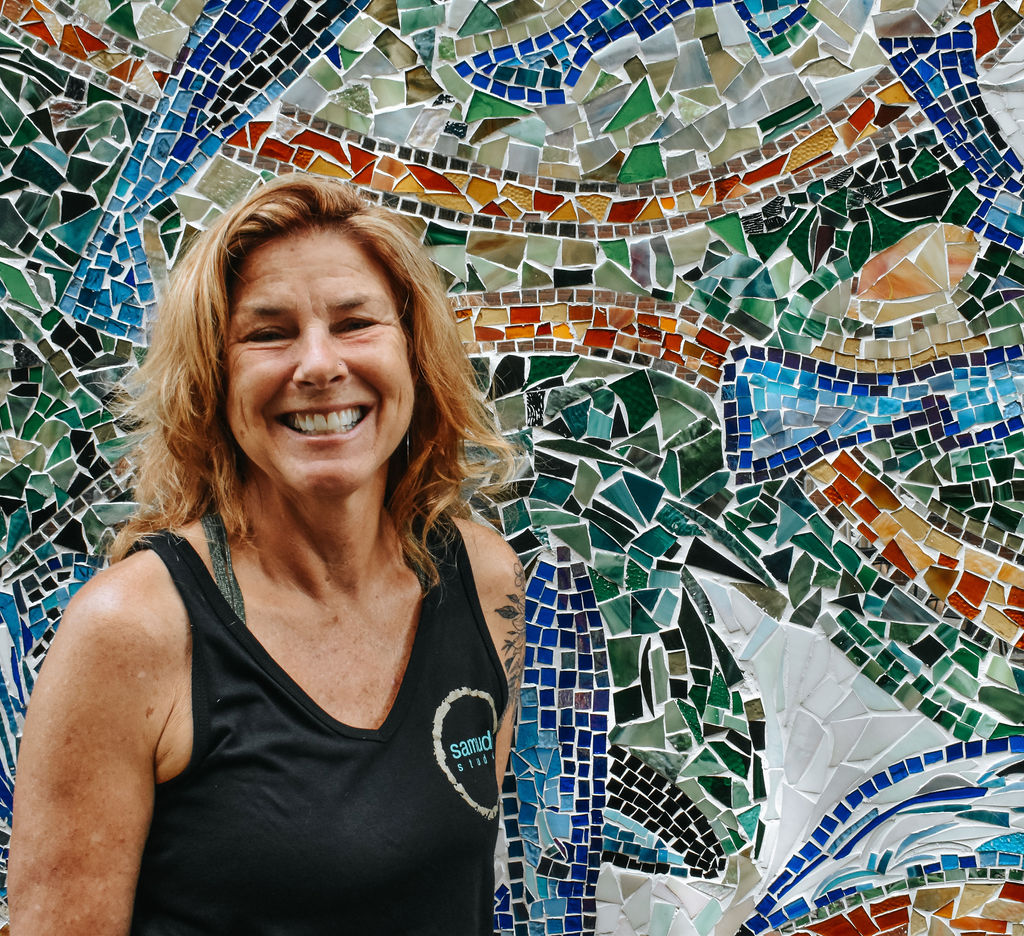 Kate
Reflexologist
Kate is a Certified Reflexologist and Reiki Practitioner. She's also a Mother, Grandmother, Beekeeper, Interfaith Chaplain, Grief Facilitator, Nature Lover and Curiosity Addict. She has a strong believe that healing comes from within and sometimes you have to give yourself a nudge to invest in that healing. Kate works directly with you to guide you into noticing your body's innate ability to replenish, restore, relax, and heal.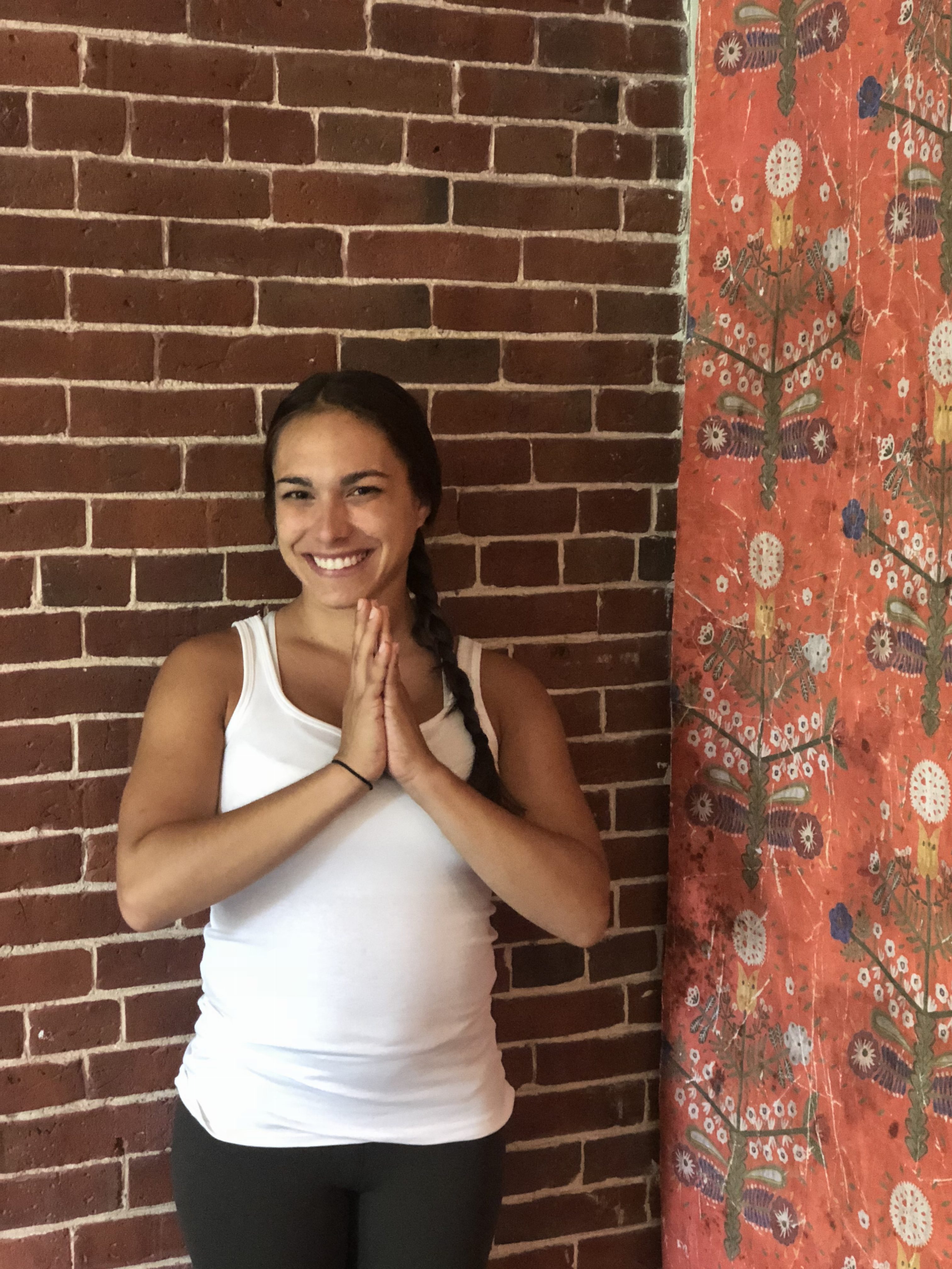 Marissa
Teacher
Marissa found her way to yoga ten years ago, skeptical of how it could benefit her. With encouragement from a close friend and her first teacher, she stuck with the practice until she eventually fell in love with the calming affect it had on her physical body and chaotic "monkey mind". Marissa received her 200 hour with Samudra  in Spring 2018. Her classes reflect her own disposition creating a trusting and sunny space to welcome her students. Marissa's style can be best described as challenging yet mindful. She believes in cracking a joke or two in tough poses to ease the tension and reminds her students to think of her classes as a moving meditation; a consciousness linking each  physical pose with each inward breath. Marissa is forever deepening her knowledge of yoga and holistic wellness.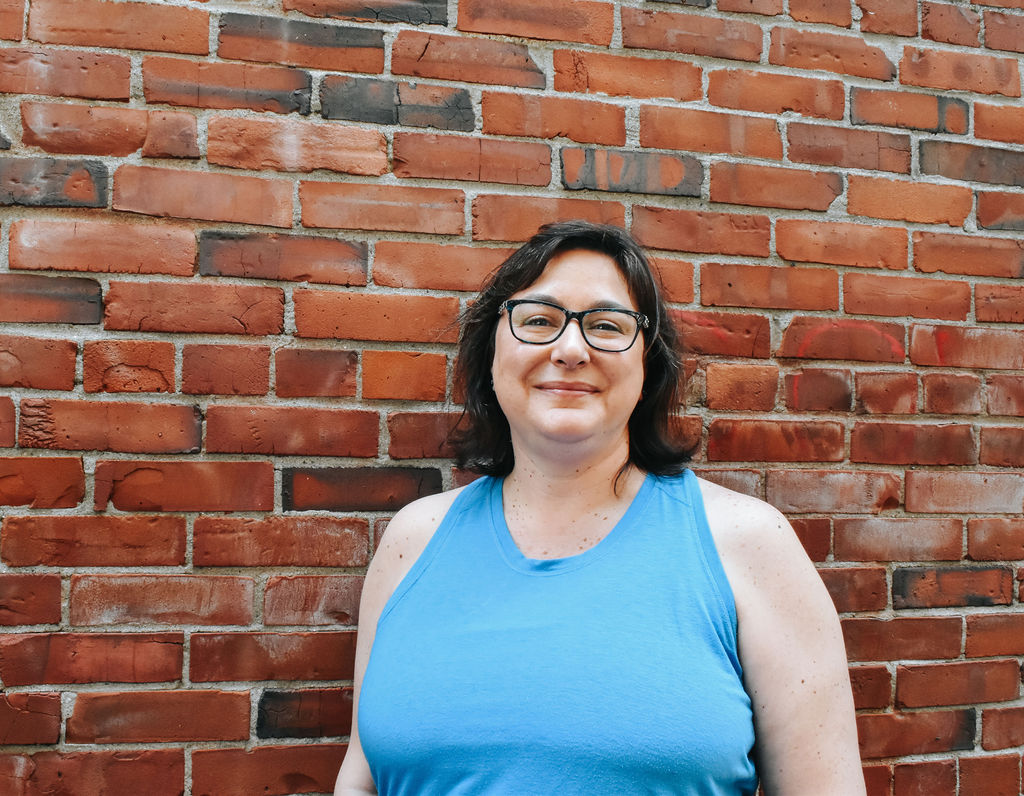 Tracey
Teacher
Tracey is a life-long Mainer who has worked in municipal government for over 20 years. Being of service to others is what motivates her, both personally and professionally. In addition to working full-time and managing a family, she gives her time and energy to several community organizations and non-profits.
Tracey first found yoga about 10 years ago as a way manage stress and find some quiet and stillness in a loud and crazy world. While on her yoga journey, with the help of some amazing teachers, she also found practice as a way to connect with her authentic self. During this time of discovery, Tracey felt a calling to participate in a 200-hr teacher training with Samudra Studio which she completed in April 2020.
Yin and restorative classes are Tracey's favorite because the poses allow students to move their way into quiet stillness, slowing down in both body and mind to offset the often stress-filled and busy lives that many of us experience (the Yang nature). Through the poses, she enjoys helping others find their own internal peace and joy. 
Outside of yoga, you can find her with a book, at the beach or walking her pups. In her sessions, you can expect to leave recharged, refreshed and ready to take on what life brings.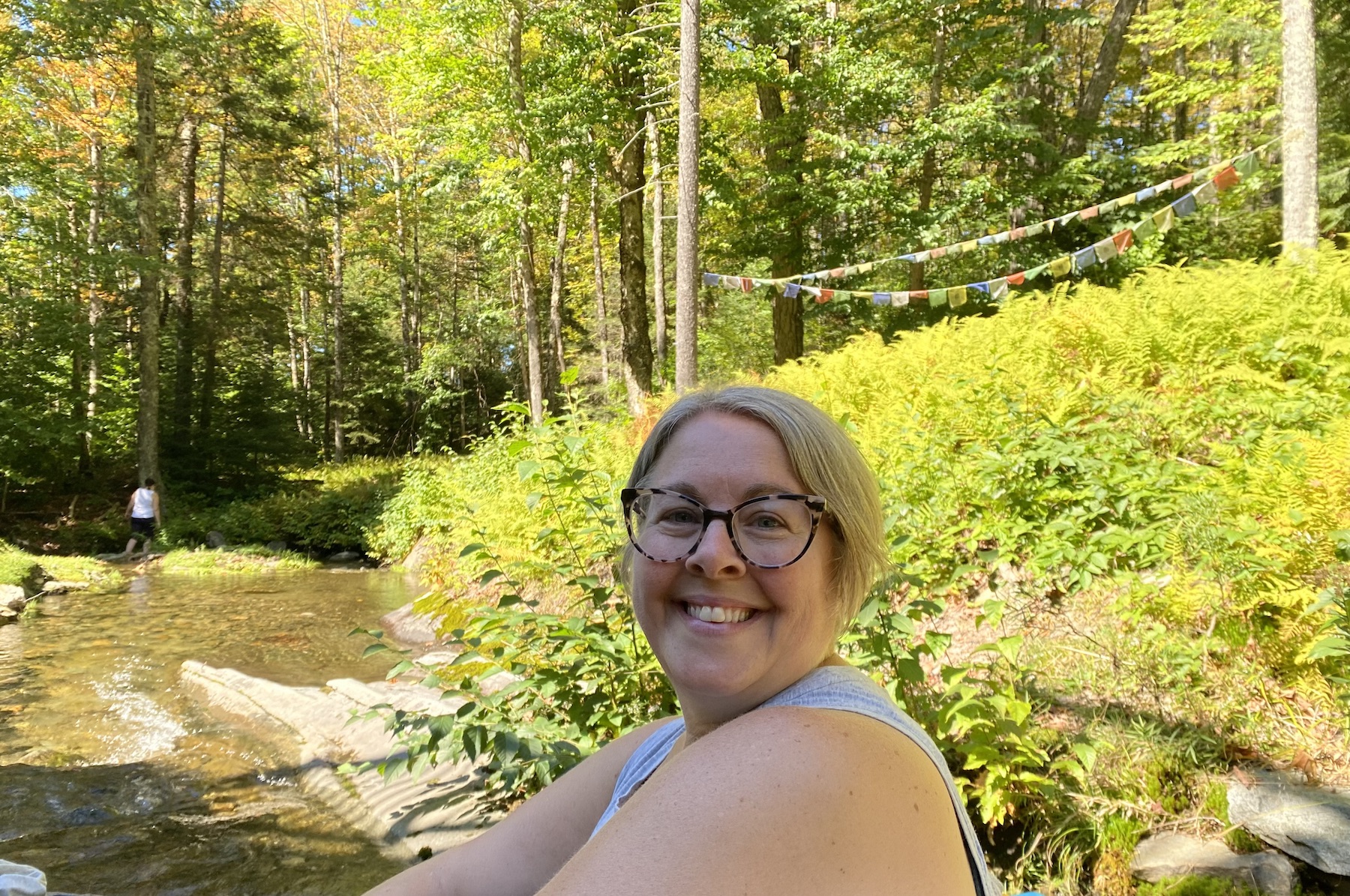 Heidi
Teacher, Studio Support Team
Heidi's yoga practice began when she was in college. She was immediately captivated by the physical practice and the quiet it brings. Heidi continued to practice on and off throughout the years that followed. By 2016 she had a steady practice on and off the mat.  Having taught middle and high school for 20+ years Heidi has always loved learning and  exploring new ideas. This love of learning and steady practice sparked her to cultivate a path of deeper commitment to expand her knowledge and understanding of the many aspects of yoga.  To this end she completed her 200 Hour Teacher Training  with Fluid Yoga school in the fall of 2020 and spring of 2021. The simultaneous feeling of grounding and taking up space on the mat energizes Heidi and provides her with room to simply breathe. For her, yoga is bliss. The main reason she loves teaching is that she wants to help make the world a healthier, happier, and more peaceful place.  Each time Heidi teaches it offers an opportunity to help each student find more peace within themselves and is hopeful that translates into more peace in the  world.  Heidi also holds certifications in Spa Yoga and Healing Yoga.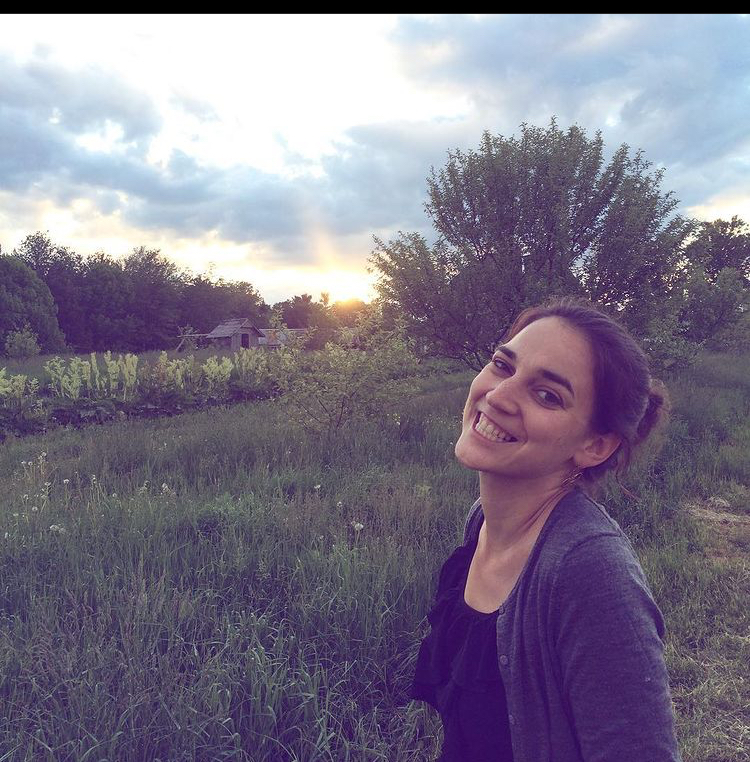 Katy
Logistics Support
Katy hails from Palermo, in scenic midcoast Maine. With a background in Occupational Therapy and Office Management, she has long been an advocate for holistic health, and tended a passion for simplicity and comprehensive organization. Because practicing yoga with Samudra has always been an inspiring moment of peace and clarity for her, Katy is a devoted and enthusiastic team member. She can usually be found in the woods with her family, swimming, or collecting stones smoothed by the sea.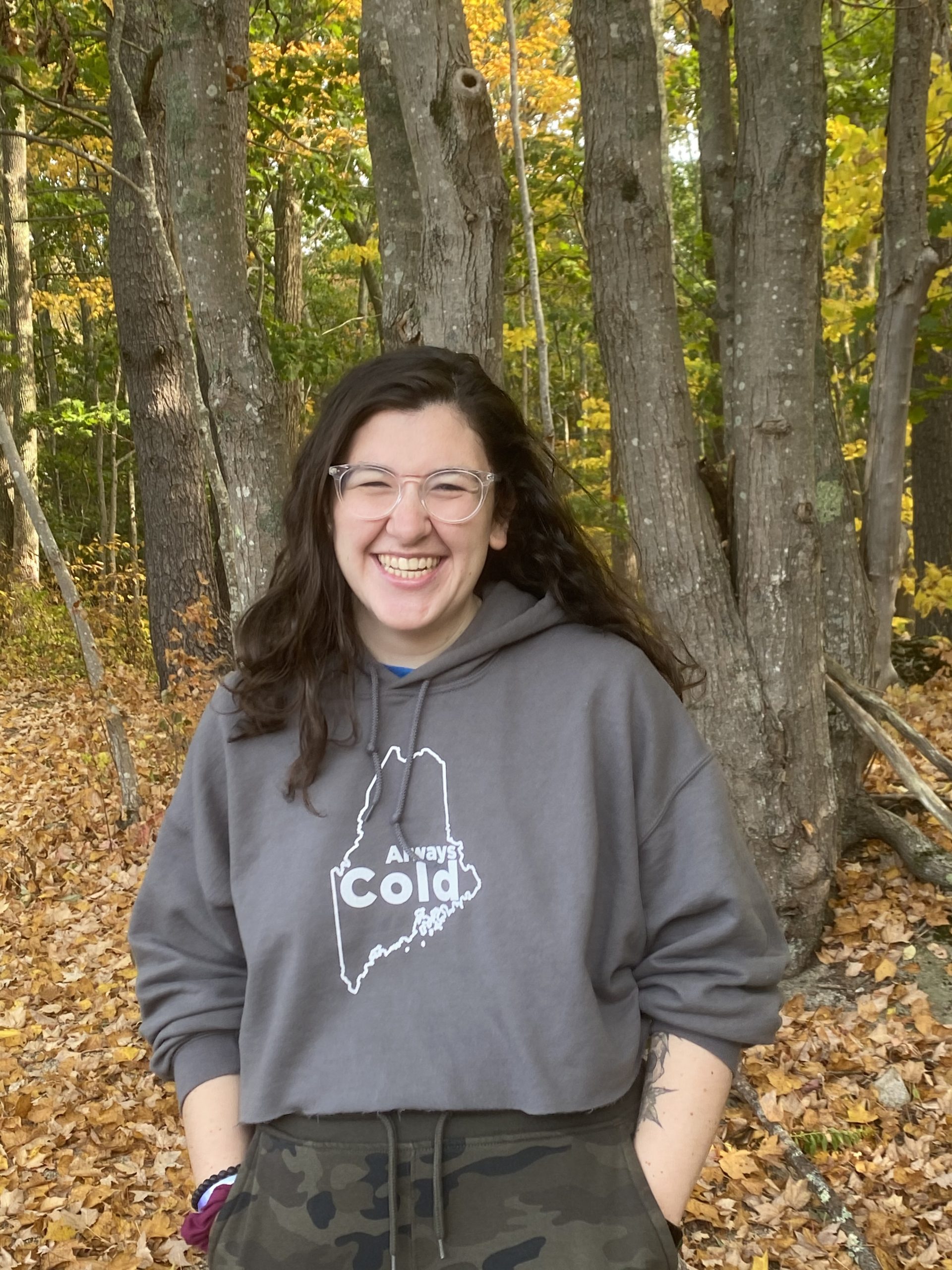 Nikki
Teacher; Strength Trainer
Nikki Rae completed her 200hr Yoga Teacher Training in 2020, but has been working in the wellness world since 2015. While in undergrad at the University of Maine at Farmington where she received her bachelor of science in Community Health, she became a group fitness instructor and personal trainer. Since 2015 Nikki Rae has taught a wide variety of class formats such as bootcamp, spinning and dance fitness, but is thrilled to now add yoga to this list as well. Through personal training she has gained experience working with a variety of clients too, including the general population, the elderly, people with injuries, athletes and more.  She believes fitness should be fun and functional above all else.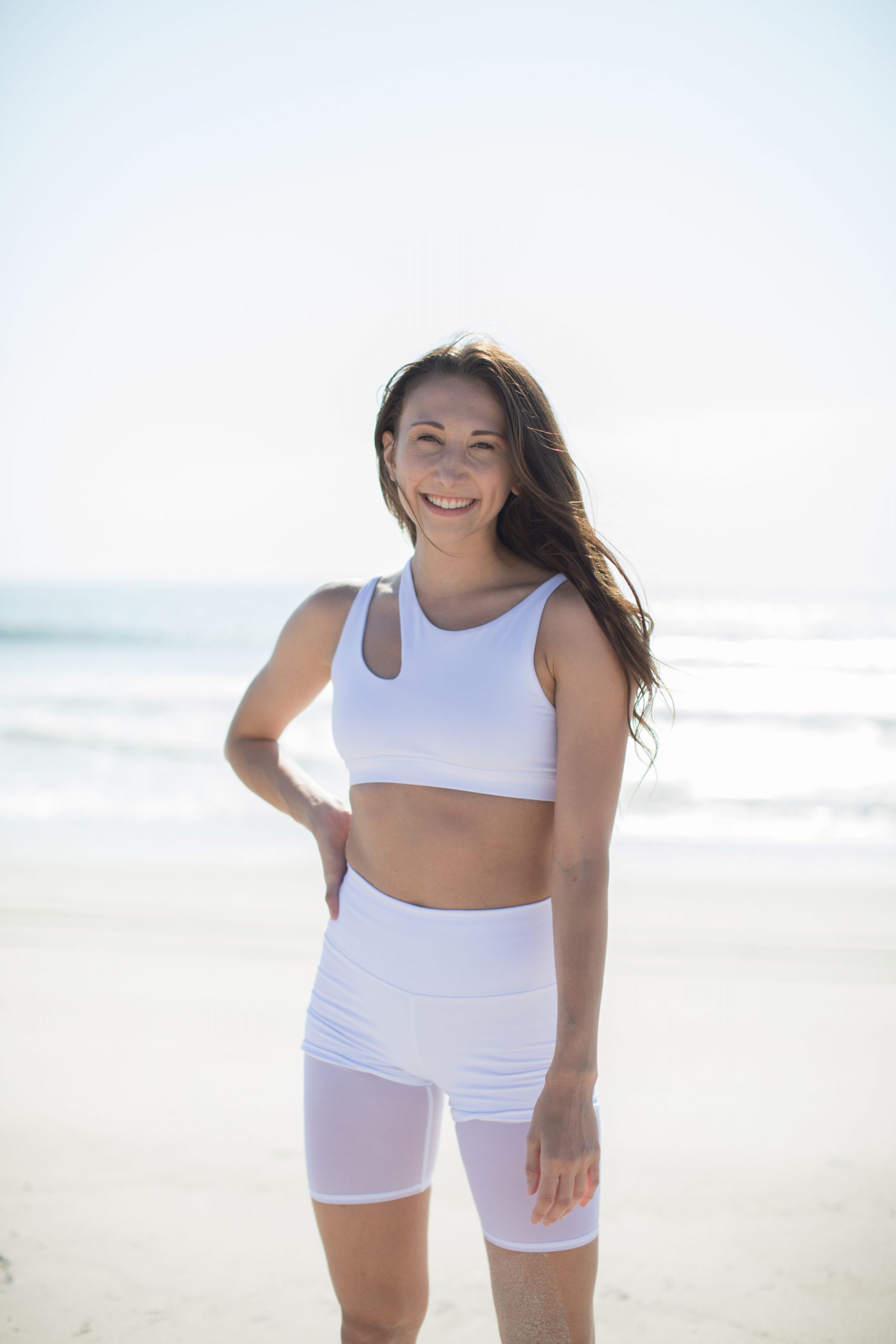 Savanna
Teacher
Savanna took her first ever yoga class in 2017 at Hotbox Yoga and has been utterly in love with the practice ever since. She completed her 200-hr baptiste teacher training just a year and a half later with the same studio and began teaching in the heart of West Philly for 2 years before moving to Maine. Savanna has also completed courses in the art of assisting and advanced sequencing through the Baptiste Institute. Since completing her teacher training she has continued to walk down this path of wellness trying to expand her knowledge of how to truly live a vibrant life. Her passion lies within connecting with others and helping them also find the tools that help them become the best versions of themselves. In Savanna's classes you can expect a deep focus on your breath while also challenging your edge. She brings a high energy to her classes that will leave you sweaty and centered.