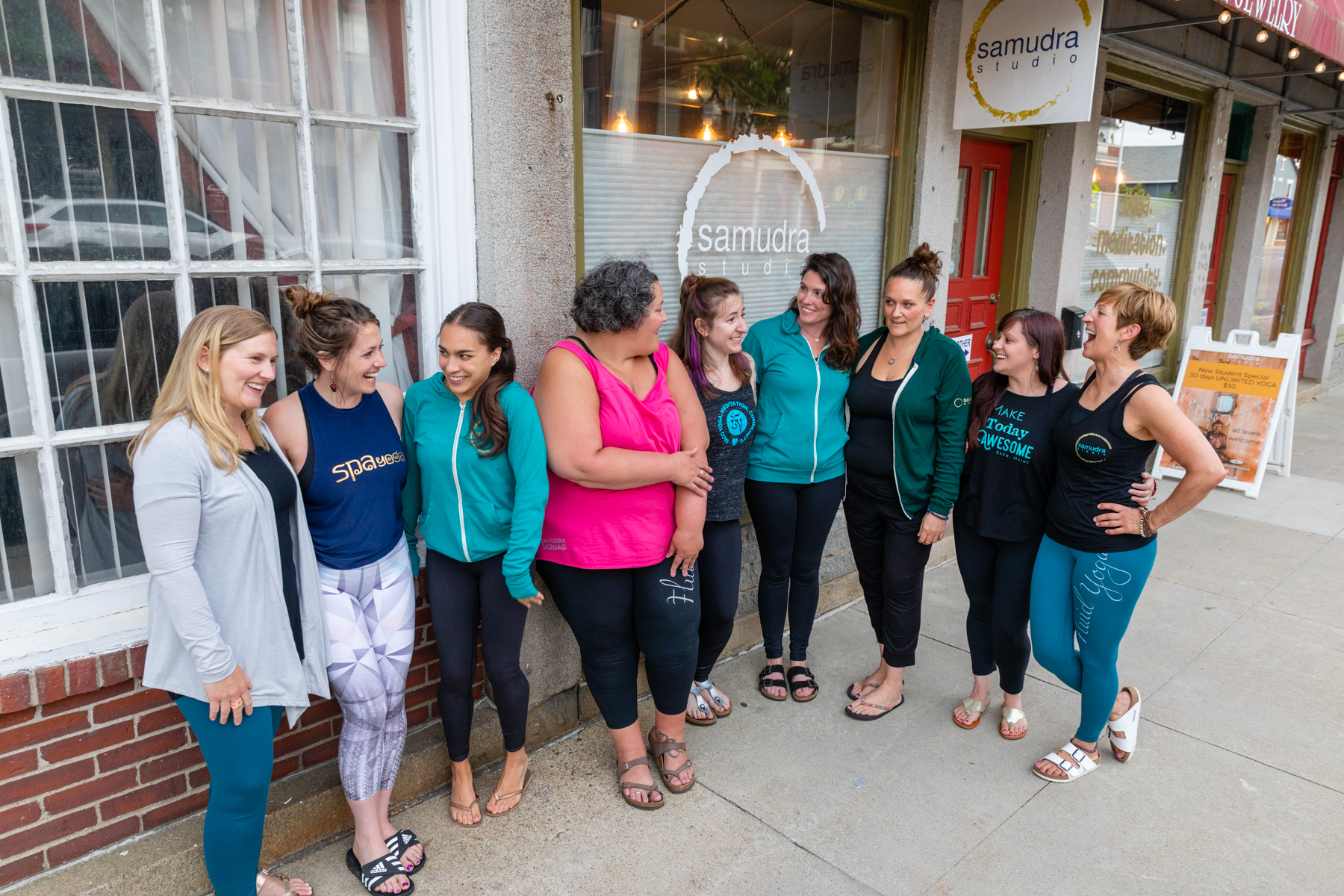 Meet Debie! You can find her uplifting classes Mondays at 4:30 and Thursdays at 6am at our Saco location. 
What do you like to do when you aren't teaching yoga? 
When I'm not teaching, I workout by doing weight-lifting or circuits, listen to books or podcasts, work on my flowers and lawn, complete projects around the house, lay in the hammock, or get outside by biking or hiking. My favorite thing is hanging out with my grandchildren.
What's your favorite yoga teaching or quote? 
A quote I love is one from the Dalai Lama: "If you think you are too small to make a difference, try sleeping with a mosquito in the room."
What's a favorite spot to meditate or take some you time? 
My favorite place to practice is on my sun porch first thing in the morning. My grandson Braxton calls this room the "birdy" or "tweet" room because we continuously hear the songs of many birds, especially the blue birds. The blue bird's song is my favorite and makes me happy.