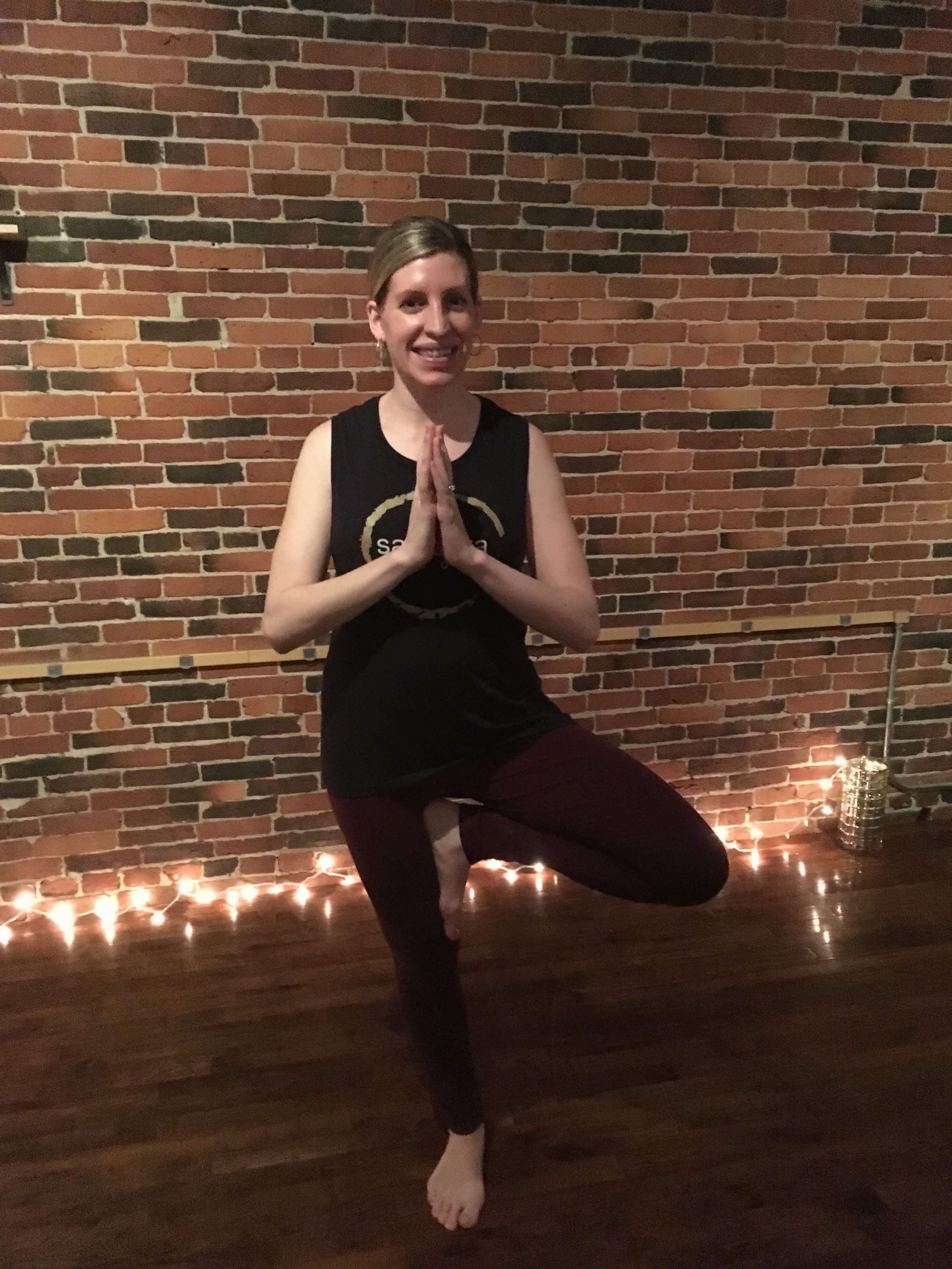 What brought you to yoga?
I started going to yoga classes when I was struggling to get pregnant. My doctor recommended it instead of more high impact and intense exercise and to reduce stress. I loved it, and now have three daughters.
What's your favorite thing about yoga? 
I could write a book about all the physical and emotional benefits! I think my favorite thing is how adaptable yoga is. Whatever your level of fitness or mood, yoga manages to always be exactly what you need that day.
What's something that's surprised you as you started to spend more time with your practice? 
I've been surprised by how easily I've become part of such a lovely, supportive, and positive community. Some days the social part of class helps me as much or more than the physical aspect.
Do you have a favorite yoga pose? 
I love tree pose- it really helps with my focus and alignment.
What's your favorite non-yoga activity? 
Surfing year round.
What's a fun fact about you? 
I'm one of the youngest female canon lawyers in the world, with easily the best shoe collection.