At the heart of our core values, we are dedicated to live life with joy and compassion while supporting and growing our community. Without a doubt, that community extends beyond our doors, down Main Street and throughout the community with so many people making the world a better place. In addition to events, such as Saco Main Street's recent Harvest Festival, we are especially grateful of our favorite post-practice hubs and want to say thank you by sharing what we love most about each of them!
After a good morning flow, we like to fuel up. It's funny how many times we run into familiar yogis in line at Queiro or Cia, or even over the bridge at Rover or Elements.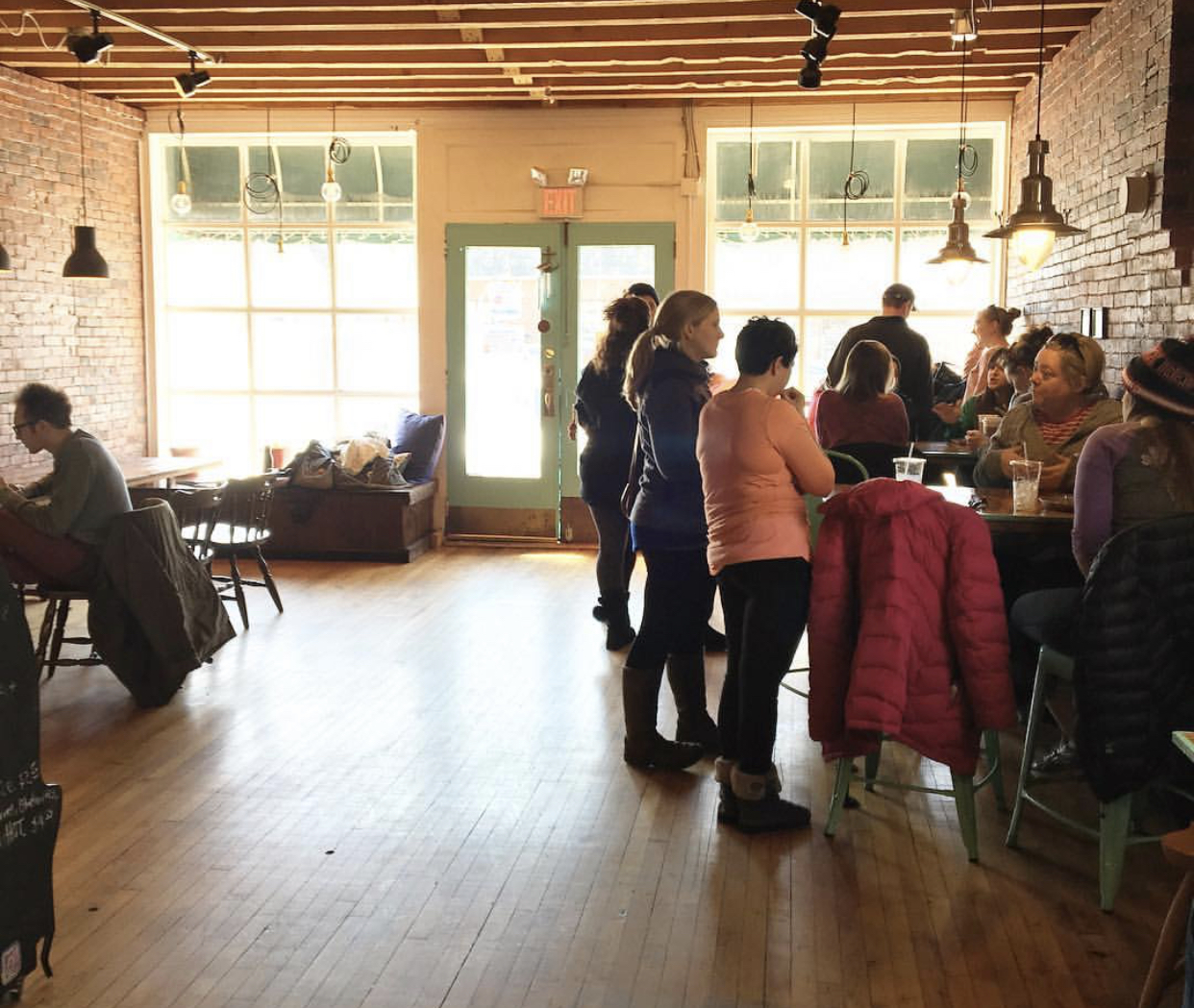 We love the hospitality and authenticity at Queiro (https://www.quierocafemaine.com). Their vibrant, healthy smoothies are so refreshing after class (or maybe you're ready to indulge in one of their fresh margaritas). For something a bit more hearty, yet still on the go, grab a breakfast sandwich on a croissant over at Cia with the perfect dirty chai latte ((https://ciacafe.com). We also totally dig Rover's wood-fired bagels; you can't go wrong with any of their varieties paired with one of their deliciously flavored cream cheeses (https://roverwoodfired.com). If you need a moment to slow down, inhale the smell of fresh coffee and good books, definitely swing over to Elements where you can get a freshly-brewed pour over of their new, roasted-in-Biddeford, coffee (http://www.elementsbookscoffeebeer.com). We guarantee, whatever you have on your to-do list after class will be better conquered once stopping at one of these quick spots.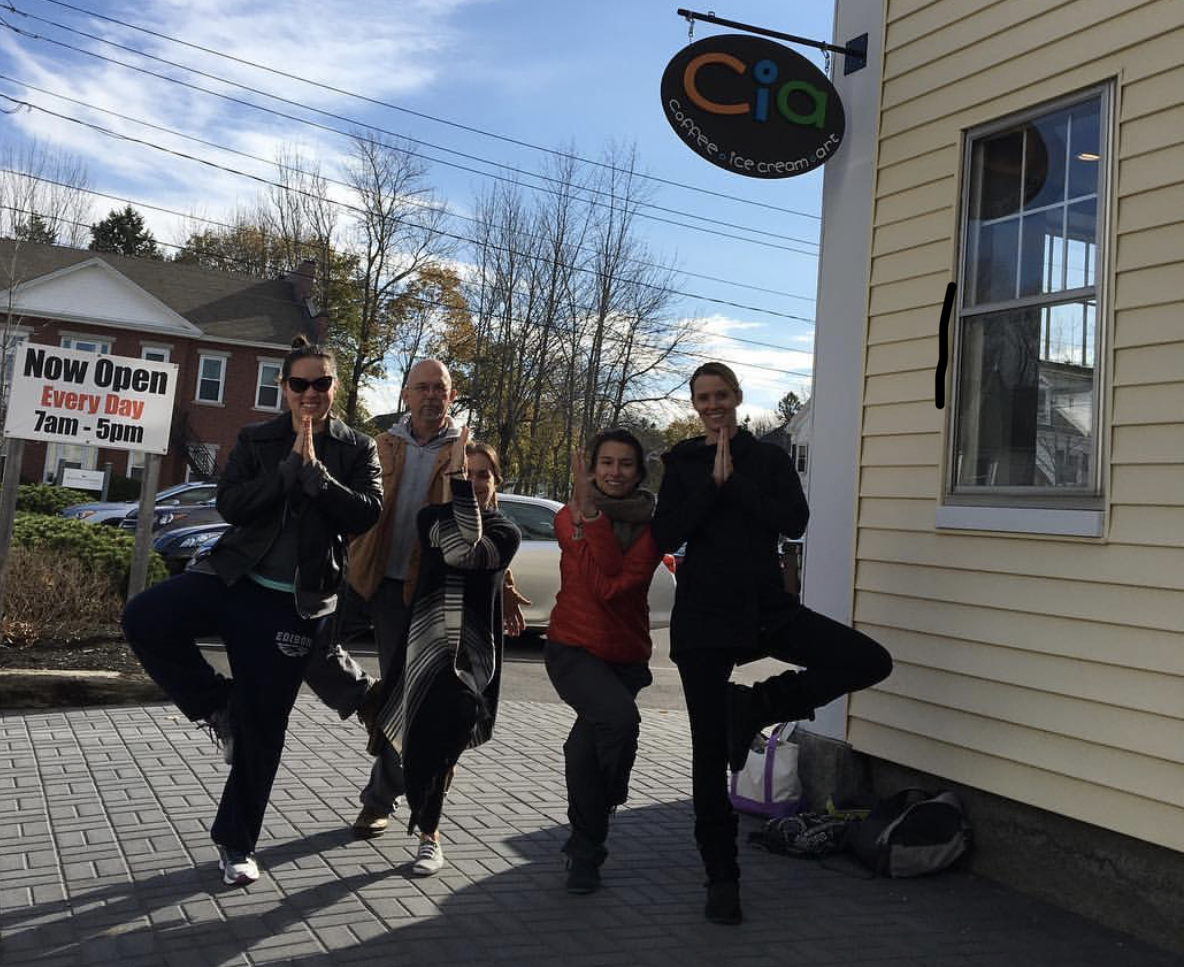 Sometimes, vinyasa isn't quite enough to wind us down at the end of a long day and maybe a glass of vino is in order. We are happy to be flanked by two great bars — Lady and the Mensch and Up & Up. Both have excellently crafted cocktails made by some of the friendliest barkeeps. Their menus are light, but drinks are strong and it's always a great place to catch up with a fellow yogi post-flow. Lady and the Mensch offers great lounge seating or high top tables, with a television, popcorn, and light tapas (https://www.facebook.com/LadyAndTheMensch/). Up & Up, which is a cash-only establishment, takes you back to olden days with endless board and video games from your childhood years (https://www.facebook.com/upandupsaco/).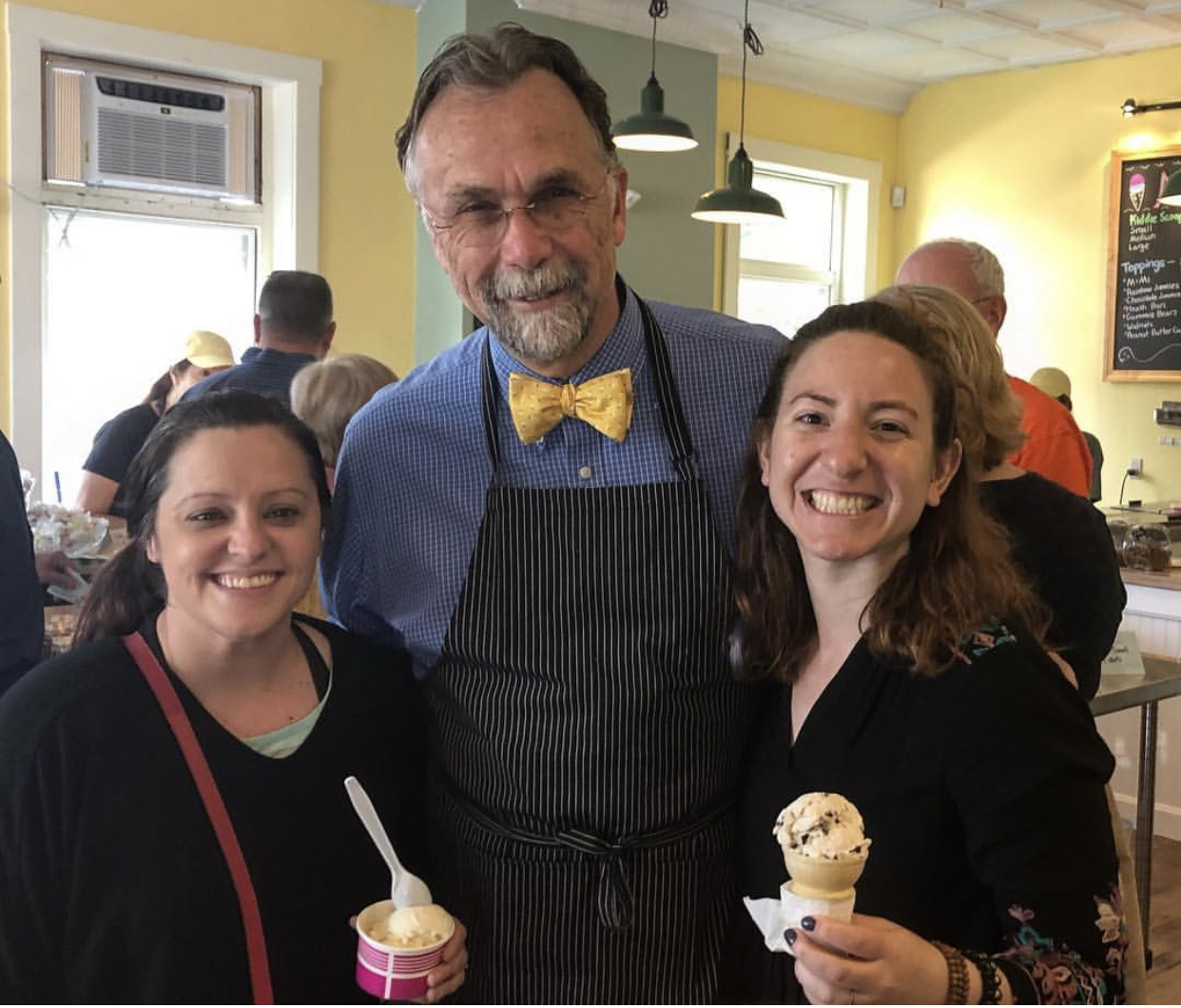 One of the latest additions to Main Street may also be one of our favorites. The Saco Scoop opened up the summer. It's a business run by and for the benefit of Saco Main Street. They have about thirty different flavors of Shain's of Maine ice cream and endless ways of serving it (for example, the "Saco Taco" and the "Saco Scoop Flight") (https://www.facebook.com/thesacoscoop/).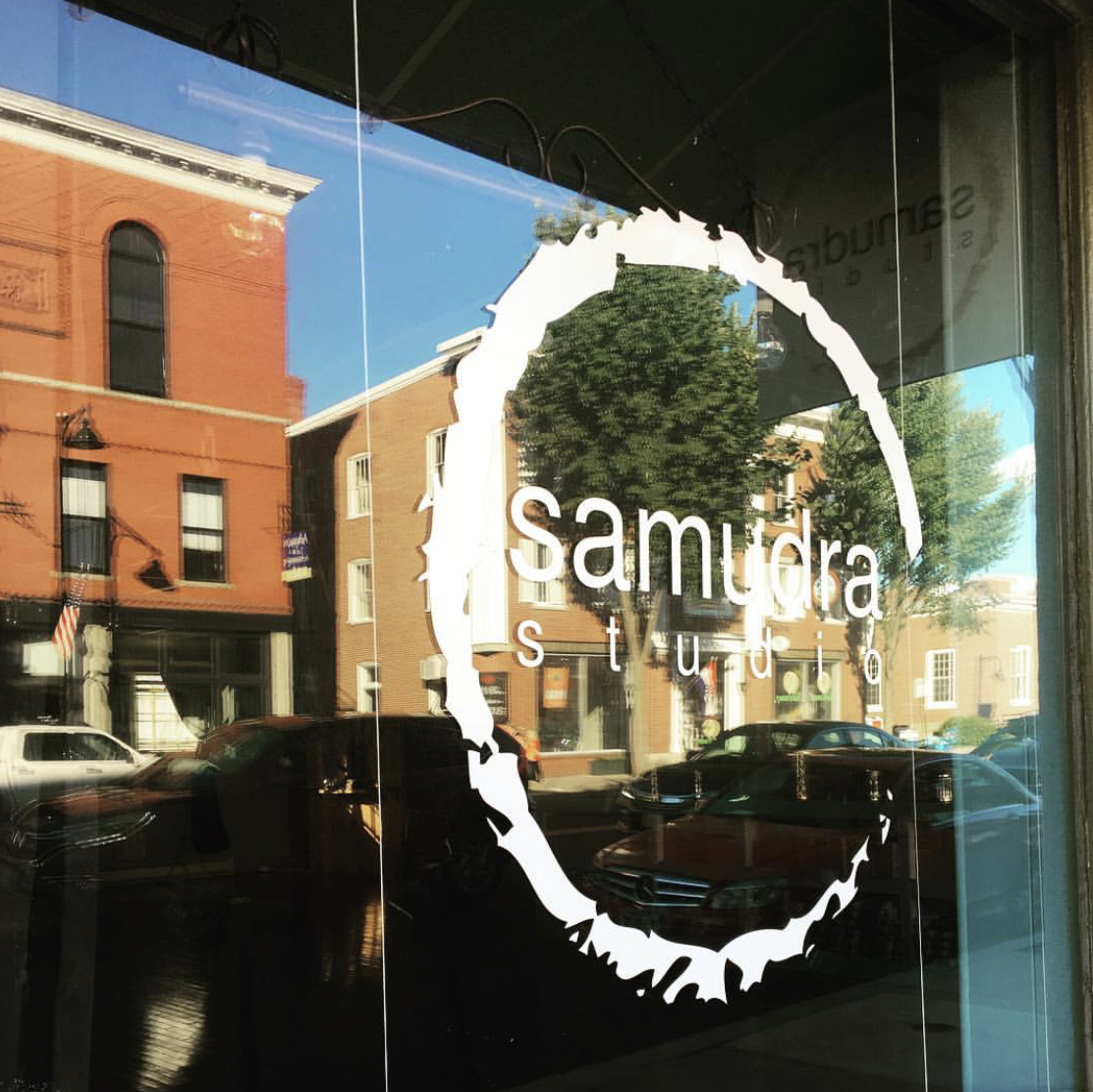 We could go on about the big love we have for the businesses in this community. Wherever you choose to go after class, we hope you enjoy it and make your day great! We love being a part of the Saco and Biddeford communities! 
Emma Bouthillette discovered yoga as a supplement to her gym workouts in 2012, but by 2013 her gym visits lessened and so did her visits to the yoga studio. With encouragement from her mental health providers, Emmastarted practicing yoga at home in 2016 and found Samudra in the spring of 2017 when she signed up for a "mantra, movement, and meditation" workshop. It was love at first "om" and her practice flourished from there. As a writer with a digital marketing background, she writes for Samudra's blog and newsletter. Emma completed her teacher training this past spring at Samudra's first Fluid Yoga teacher training.  When she's not on the mat, Emma enjoys time with her corgi, Savvy, reading, and writing.