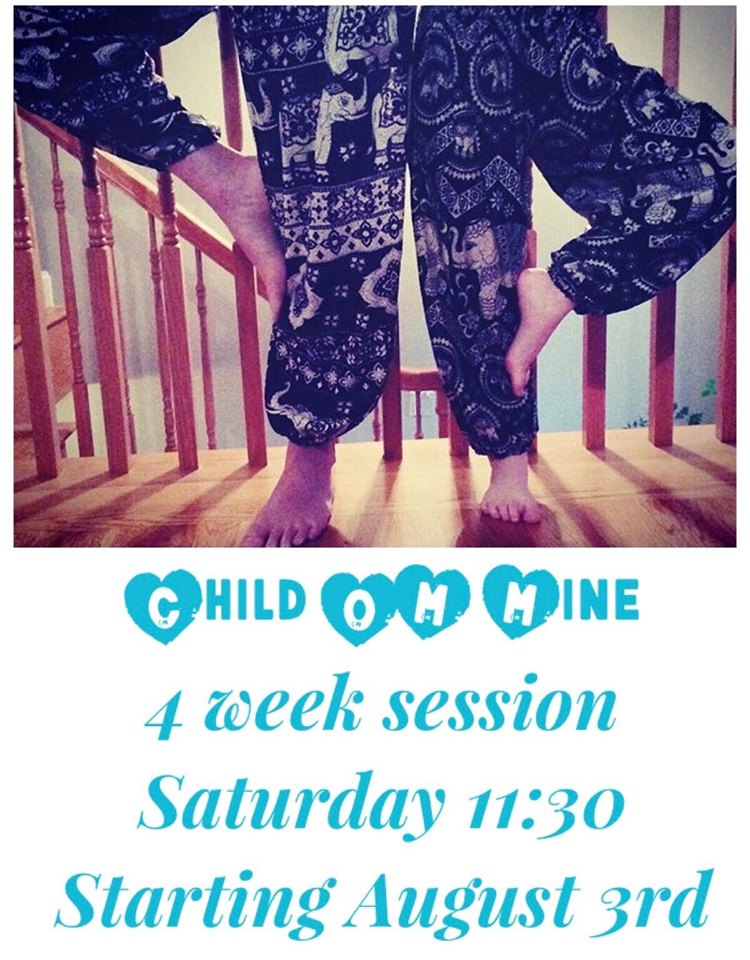 Child Om Mine – Family Yoga – Saturdays August 3-24th, 11:30am-12:30pm
This August, join Chani for a four week series for you and a child! We'll explore breath work, partner poses, stories & games to bring a deeper connection through your yoga practice as care giver & child.
This is a class for child and caregiver together. A parent or guardian must be present for child to attend. This class is ideal for ages 4 & up being able to follow soft instructions & safe boundaries giving us opportunity to learn yoga poses & meditation through play & stillnes.
This class meets 4 Saturdays, August 3-24th, 11:30am-12:30pm.
Cost: $60 for a 4 week session

Beats In the Dark  -Saturday, August 31st, 6:30-8:00pm with Sarah Spiegel
It's a party, but with yoga.
Tap into your intuitive way of moving and your primal energy in this 90 minute Vinyasa class that flows to the beat of high energy music in total darkness.
We'll turn the lights down and the music UP as we flow and drum up energy that we want to welcome on this hot summer night. Set an intention and then seal it in with a sweaty flow set to music. Glow sticks and bright glow in the dark body paint will be provided.
*as this is a class set in darkness and with louder music, a general familiarity of vinyasa poses and ability to balance is suggested for this class. All levels are welcome!
$20 Drop In, Members Free. (members email us to save your spot)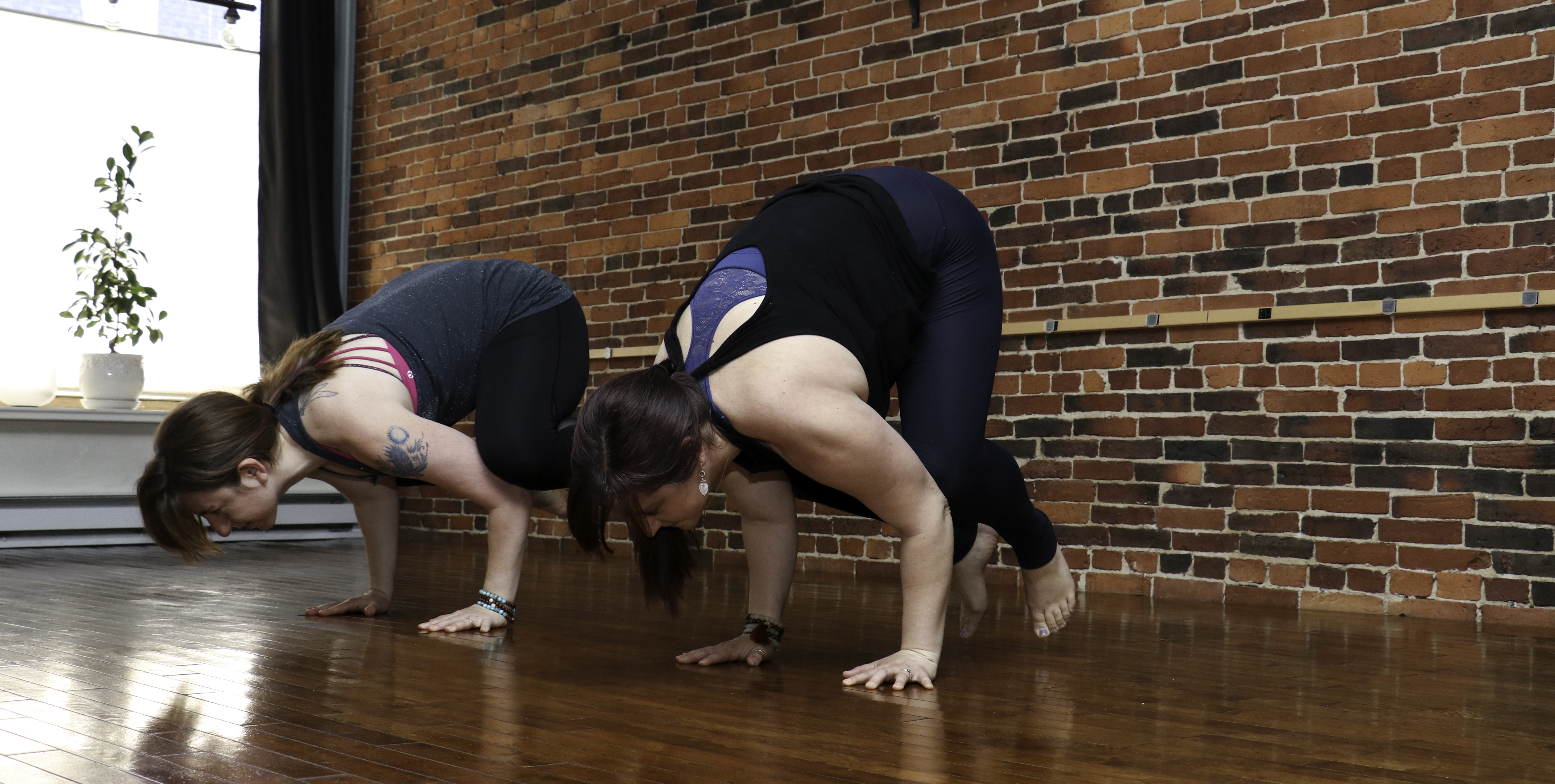 Arm Balances and Inversions Workshop – Saturday September 7th, 10:30-12:30pm with Sarah and Sarah 
Join Sarah and Sarah for an afternoon of arm balancing fun! We will break down some of of those arm balance and inversions that we don't get to spend as much time on during our regular flow classes. Learn tips and tricks to help you take flight as we break the balances down one piece at a time!
Some arm balances we will spend time on are side crow, crow, the eka pada koundinyasana, flying pigeon, forearm balance, and more!
This workshop will be built around a flow style class to give you a chance to warm up and get moving before breaking these poses down.
$25 for these two hours of fun! $20 for members.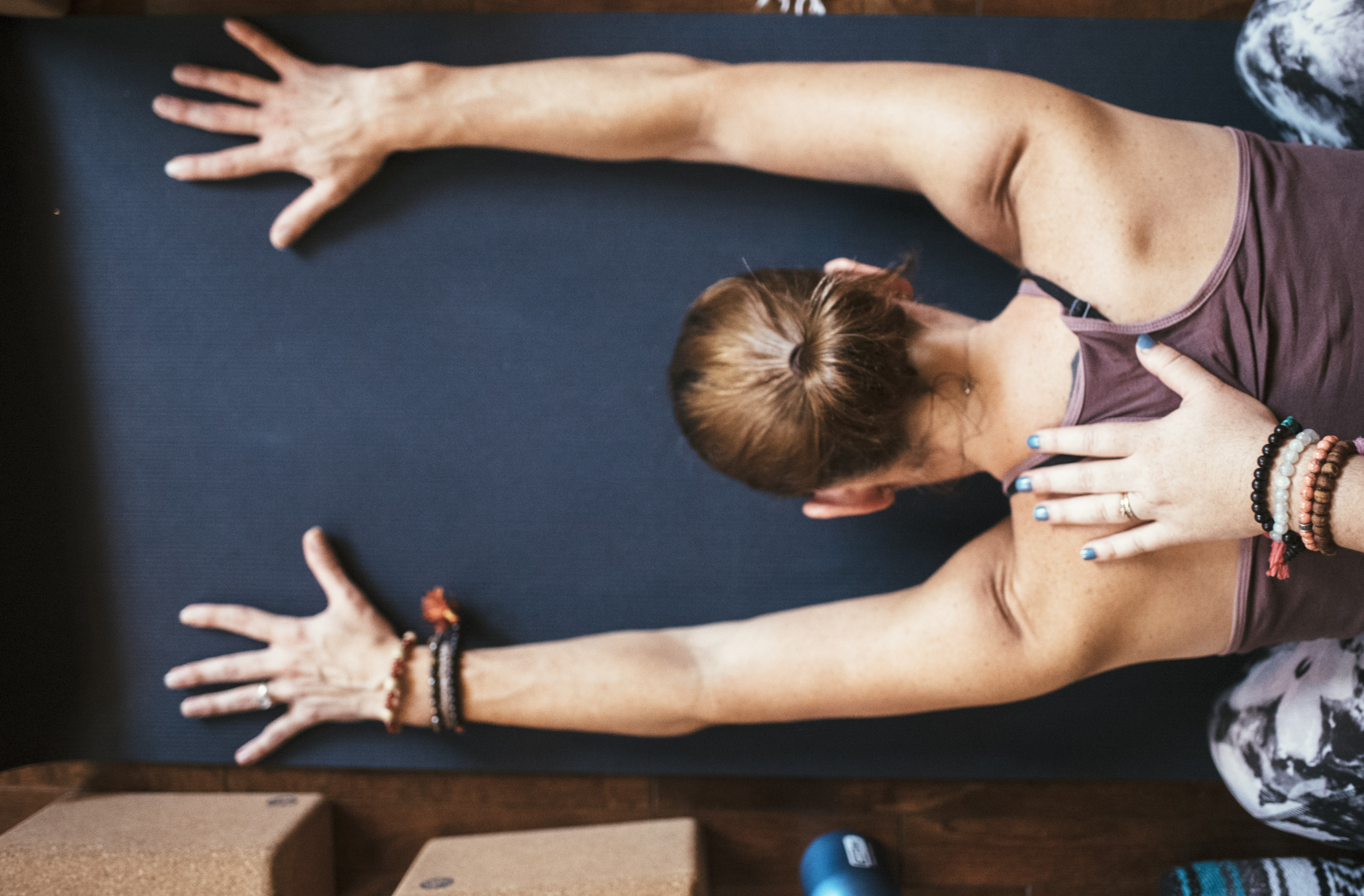 The Art of Hands on Assisting (Fluid Yoga Assisting) with Sarah Spiegel – Saturday September 21 and Sunday September 22nd
Join Sarah S for two days of training on how to elevate your yoga teaching and your students' experience with hands on assisting.
Learn the principles of hands on assists and adjustments, and learn how to use these to help your students have a richer experience in your classes. This training is also a great opportunity for yoga teachers looking for a refresher or to build confidence in hands on assists. Whether you are currently assisting in your classes and want to deepen your knowledge, or haven't assisted much since you graduated your yoga teacher training, this training is for you!
This training is open to yoga teachers, those pursuing yoga training, those in the wellness field, and those with one year of a regular yoga practice.
Over these two days you'll learn:
-How to assist and adjust yoga poses based on Fluid Yoga style of yoga
-How to safely assist based on anatomical principles and while keeping the body safe
-How to assist safely both for your students and for yourself
-You'll get lots of practical hands on time to practice what you learn
Training Schedule:
Saturday 9/21: optional complimentary class from 9-10am, training 10:30-3:30pm
Sunday 9/22: optional complimentary class 10-11:15, training 11:30-4:30pm
Investment:
$250 regular price
$175 discounted price for yoga teachers, must show minimum 200 hour certificate
$150 for Fluid Yoga graduates or Samudra team members (when you commit to assisting at least 10 classes at Samudra after the training)
Your $100 deposit saves your space. All deposits are non-refundable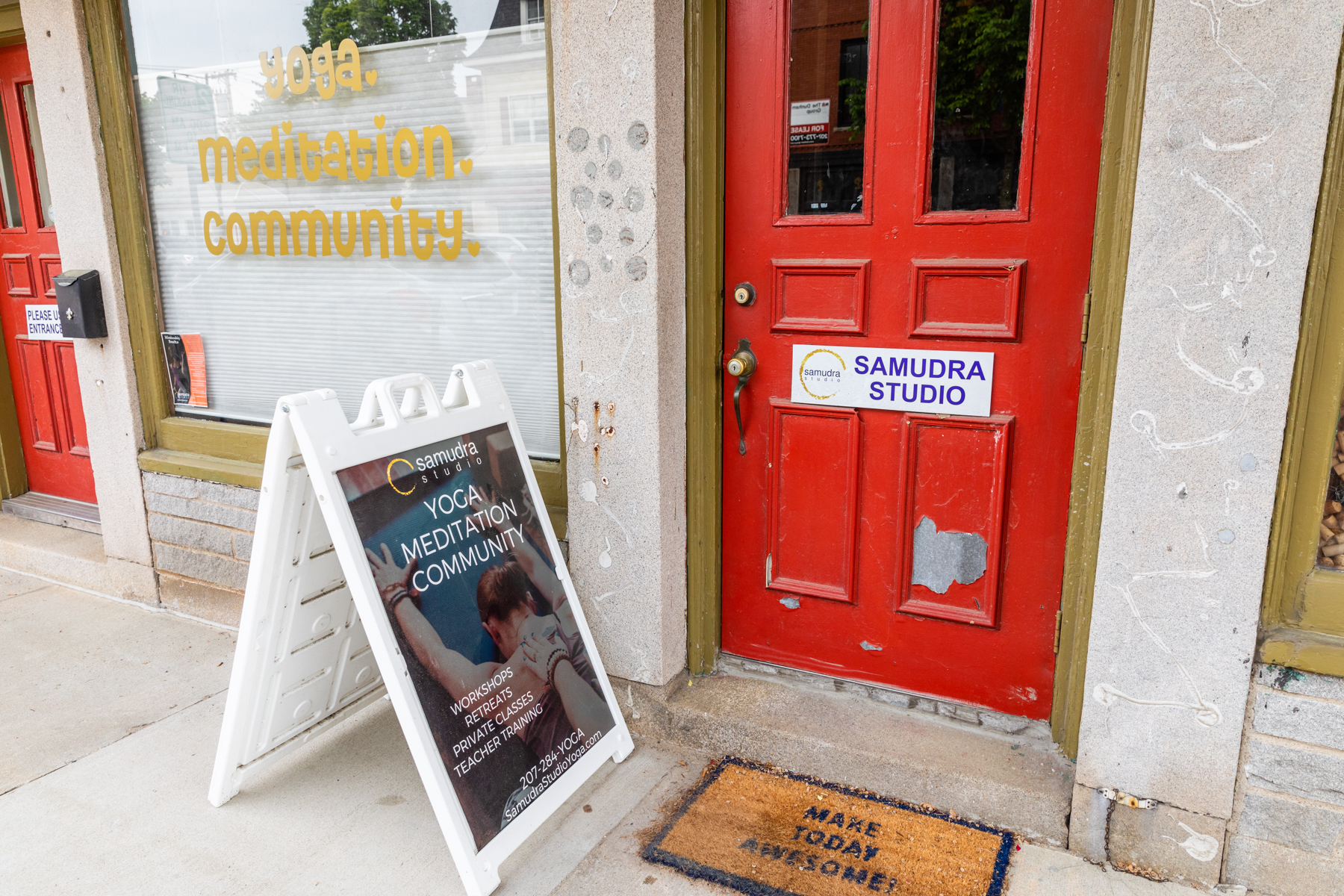 After School Special – Yoga for Educators Series: Thursdays 3:30-4:30pm September 19th-October 24th with Lindsay
We've been hearing special requests from our educator community that they are looking for a time to practice after school. We've got you covered!
Come right from teaching to yoga, and be home in time for dinner and any other prep you need to do for your evening. We know how hard you educators work; come relax after your busy day with an hour of flowing yoga – all levels are welcome; take it at your on pace!
This is a 6 week series, though drop ins are welcome! Not a school teacher but this class time works for you? No problem! Come join us.
Class runs Thursdays at 3:30pm for six weeks; September 19-October 24th.  $60 for this six week series.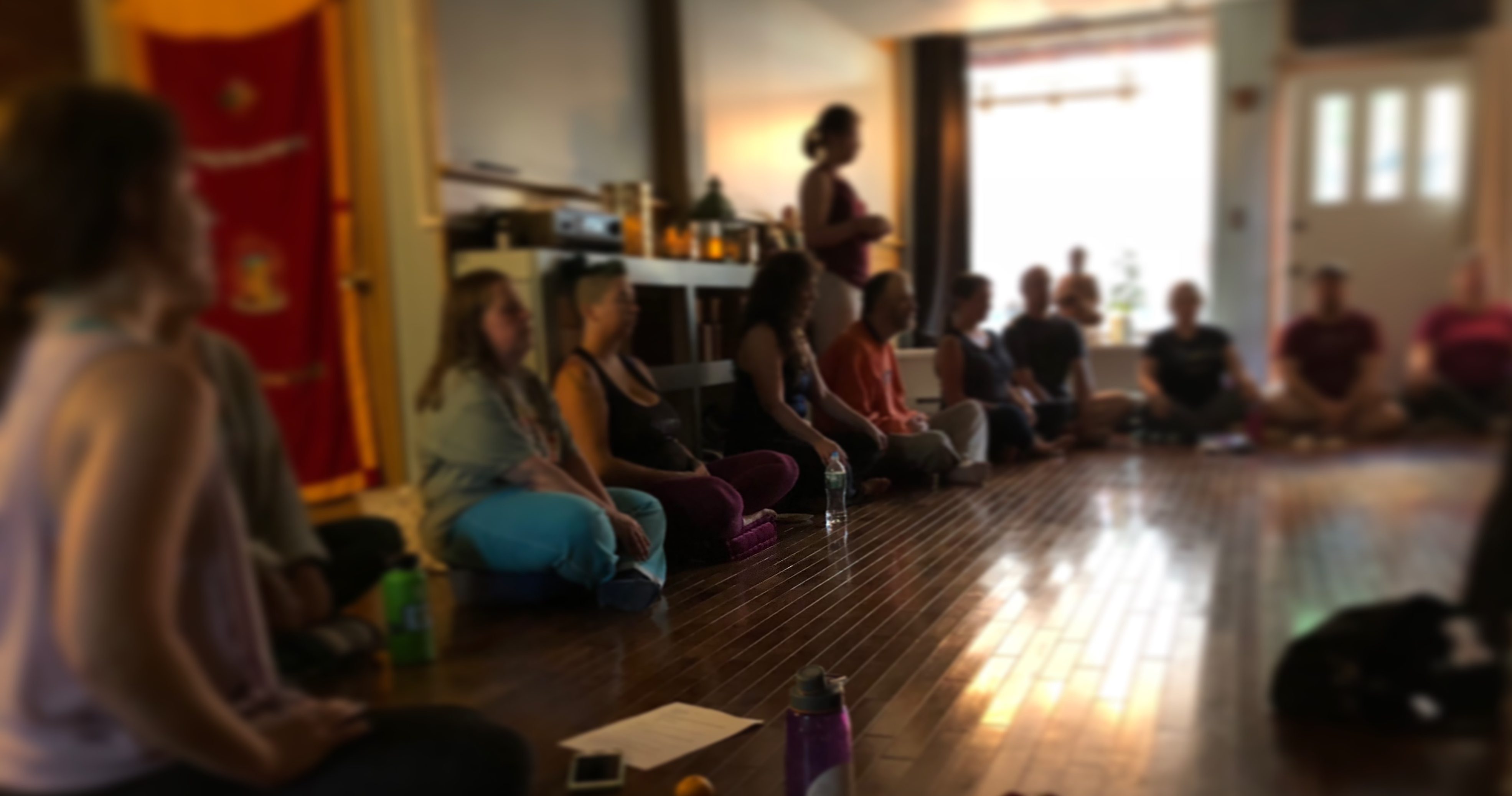 Fluid Mind and Spirit: A Meditation, Mindfulness, and Philosophy Immersion with Kevan Gale- Thursday October 24th-Sunday October 27th
In this Fluid Mind and Spirit Intensive students explore a central question: How can we let go of fear, craving and attachment in order to become happier and more content? The Fluid Mind approach begins with a foundational understanding of Tibetan Buddhist mind training, and continues to explore the science of meditation, the foundations of practice, and specific meditation practices (including shamata, maitri/lovingkindness, and tong-len).
Fluid Spirit explores the tools students need to better understand their own minds. Our exploration will include study of the Six Perfections (paramitas) as a gateway to a discussion of living an exemplary life filled with generosity, patience, diligence, morality, meditation and wisdom. Additional topics include the Buddha's discoveries under the Bodhi Tree, the Four Noble Truths, and foundational Tibetan Buddhist philosophies.
There are no pre-requisites for this intensive. This intensive can be taken independently as a meditation immersion, for continuing education credits or as part of the Fluid Yoga Teacher Training.
COST: $800
Reservation deposit of $240
60 CEU Credits can be applied to Fluid Yoga Teacher Training.
This 4 day intensive can also be broken up into simply Fluid Mind (October 24th and 25th) or Fluid Spirit (October 26th and 27th) Contact us for details.
Fluid Mind and Spirit is a part of the Fluid Yoga® 200-hour Teacher Training. This module can be taken on its own for enrichment purposes and is open to yoga teachers and non-yoga teachers alike, or in conjunction with the remaining teacher training weekends of Fluid Body Alignment Training, and four teacher training weekends. (January-Aprl 2018.)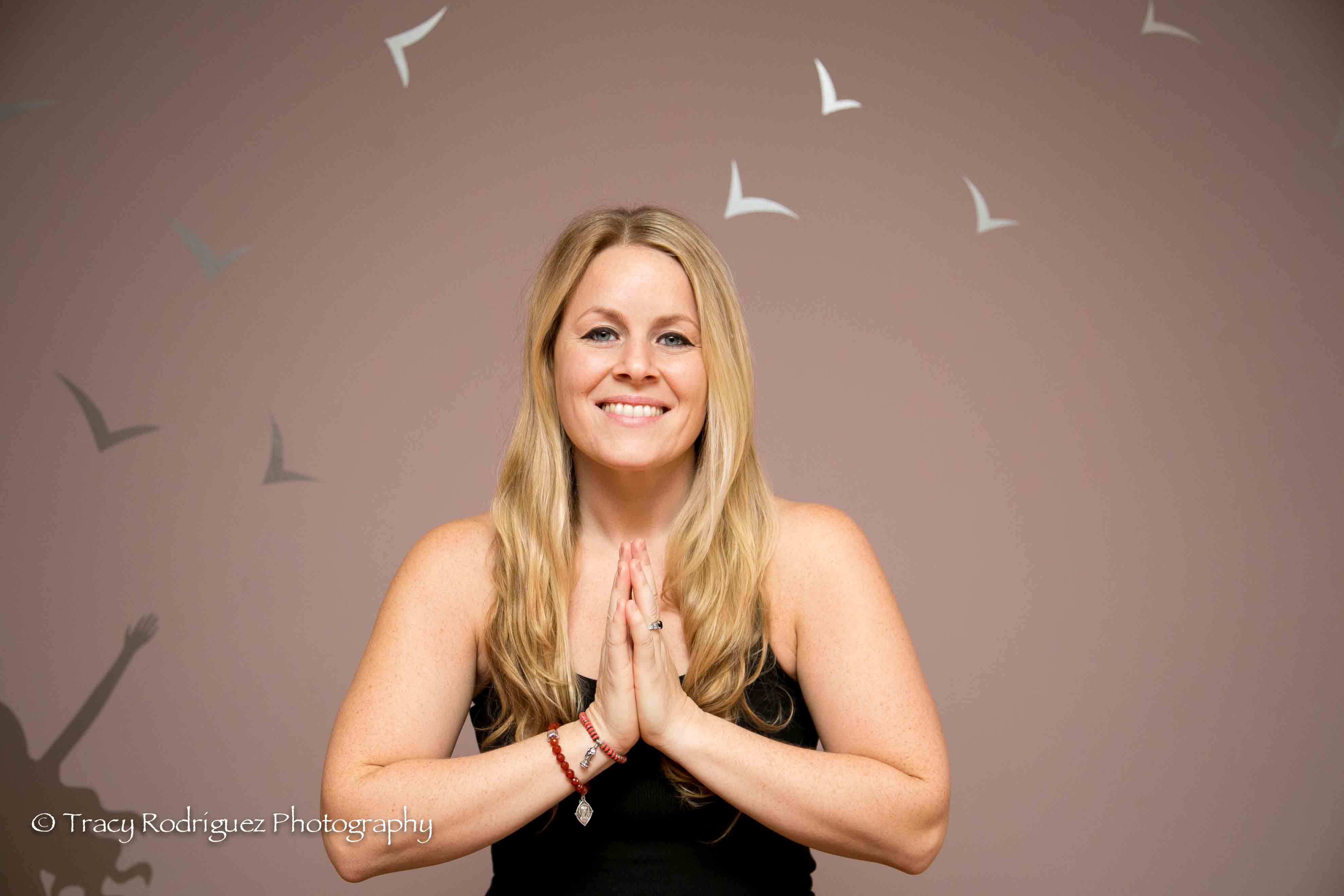 Migrations and Salutations with Jacqui Bonwell – Saturday November 2nd, 7:30-9:30p
We are pleased to welcome back Jacqui Bonwell for a special session inspired by her new book "Migrations: An Almanac For the Soul".
Co-author (and fellow yoga teacher) Andy Cahill will join Jacqui for a discussion, yoga practice and book signing for their recently released "bournal" (if a journal and book had a a baby).
Migrations: An Almanac Almanac For the Soul takes 108 pieces of advice, contemplative questions & helpful, heartfelt words of advice that one can hold dear and sprinkles them over the 6 internal & external seasons: Spring, Summer, Fall, Hurricane, Winter, Spring again!
This special session features a yoga class co-taught by Andy & Jacqui based on the teachings of their "bournal" that will end with an epic sound bath sure to soothe your nerves and rally your rhythmic resources at the same time. Books will be available for purchase at class if needed.
This dreamy class will include slow flowing & book signing. Jacqui teaches two hours of decadent yoga while Andy infuses the practice with music. Take a journey through the 6 seasons of your soul with us!
Investment: $35. Does not include a book but they will be available for sale, if you have one bring it in for a love letter!