Get deeper in your practice, unplug from your usual routines, and find space and time for transformation with one of our carefully crafted yoga retreats. Each is designed to provide space for you to explore and deepen your asana practice, enjoy down time for exploration, journaling, or relaxing, and have fun and adventure! These trips create memories that last a life time and deep shifts for those who attend! All levels are always welcome!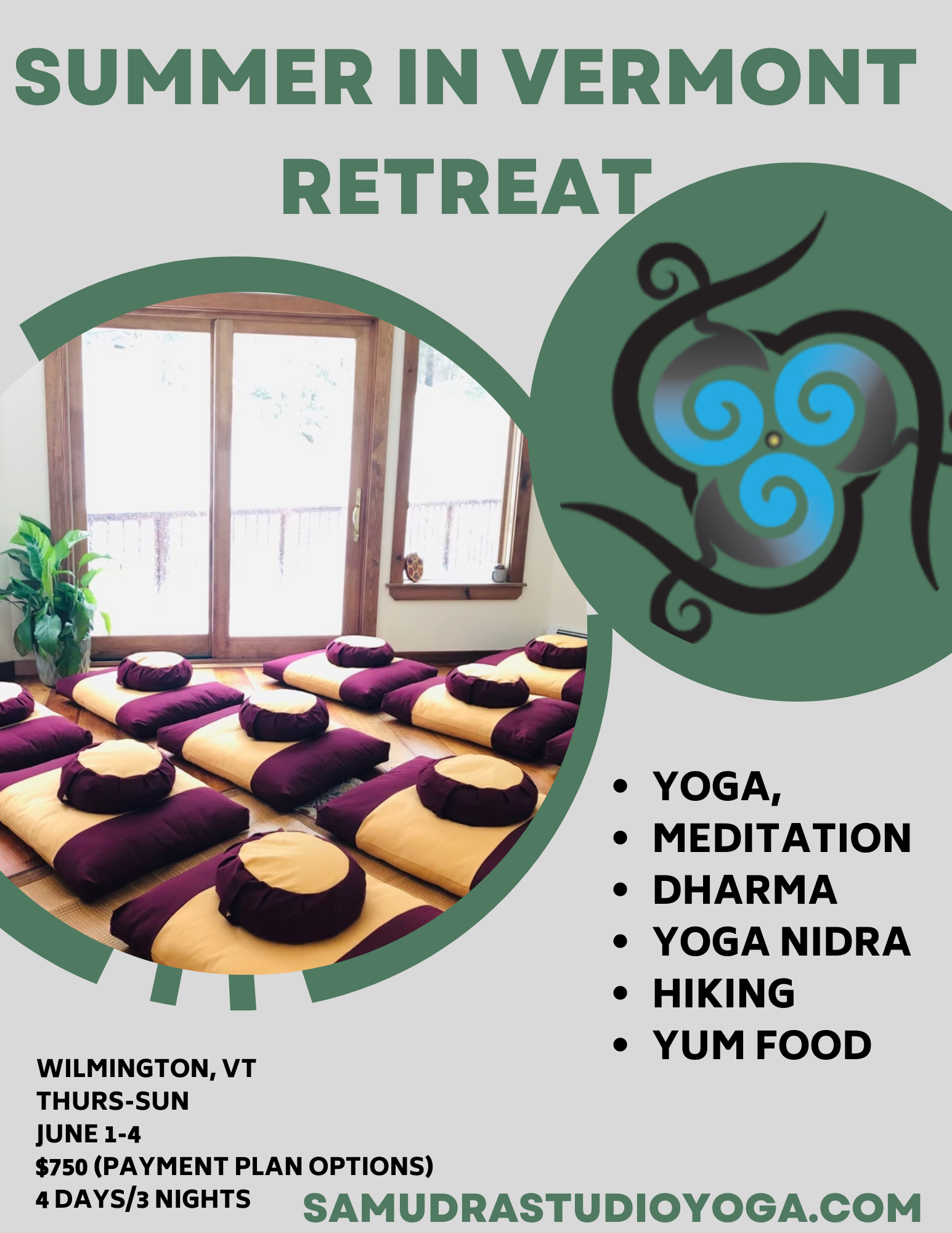 Summer in Vermont: June 1-4, 2023
Join us for yoga, meditation and dharma in Southern Vermont. Enjoy the nature and waterfall views while we practice.  Thursday-Sunday with Betty Jen and Sarah.  Practices will include spa yoga, vinyasa flow, yoga nidra, and meditation. 
Your deposit of $300 saves your space. (deposits and retreat payments are non-refundable.)
Investment:
$750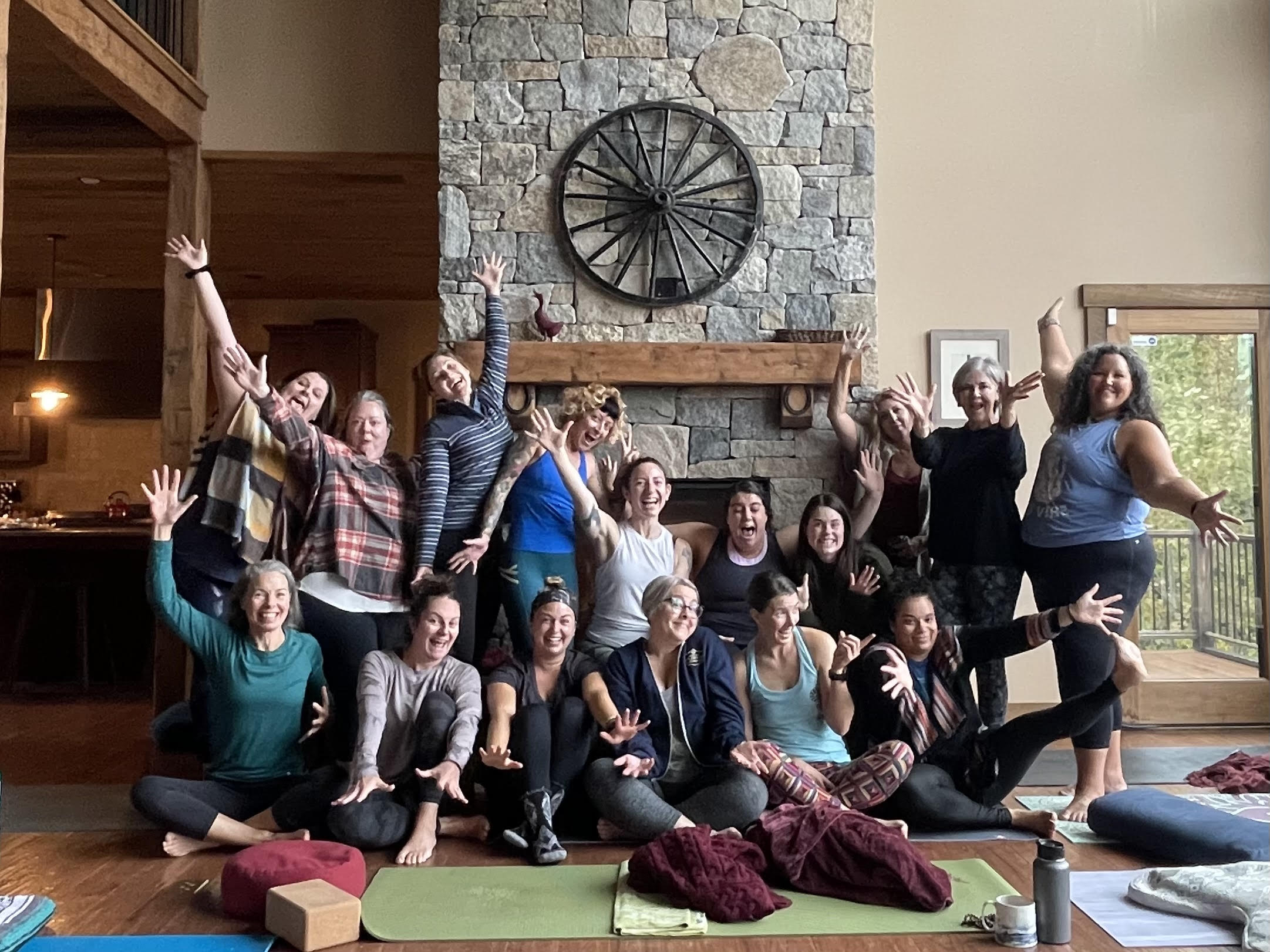 Annual Fall Women's Getaway: Western Maine Mountains, September 21-24
We'll meet in the beautiful mountains of Western Maine – join us at one of the most stunning times of the year in a gorgeous mountain view estate complete with a hot tub, private heated pool, and fire pit. There's nothing like a little time away to re-charge your batteries, discover something new about yourself, and find time for transformation and bliss.Immerse yourself in the 4 limitless qualities of love, joy, compassion as we explore a weekend of yoga, connection, meditation and adventure.
We'll start each day with a meditation (either in our stunning floor to ceiling windowed practice space facing the mountains or on the deck surrounded by nature!) and a yoga practice.
You can plan for a more active practice to start the day and a SPA Yoga® or restorative style class to wind down the evenings.
We'll leave plenty of time for relaxing under the stars in the hot tub (or you might even want your morning coffee or tea out there!) exploring the area, journalling, and hiking and time outdoors.
All experience levels are welcome!
Your women's retreat weekend includes:
All meals prepared daily.
Three nights shared accommodation in a private mountain home
Daily yoga and meditation practices
Make Your Own mala at the start of the retreat to practice with and take home!
Visioning exercises: dream up what the next year will hold for you in the quiet space
Group Hike in the nearby mountains
Optional add on Scenic Gondola Ride Up Sunday River to take in the fall foliage
Welcoming intention setting and saging ritual and closing ritual by firelight.
Retreat Gift
Memories and inspirations to take with you through the rest of your year!
Your deposit of $300 saves your space. (deposits and retreat payments are non-refundable.)
Investment:
$800
CEUS are available for yoga teachers.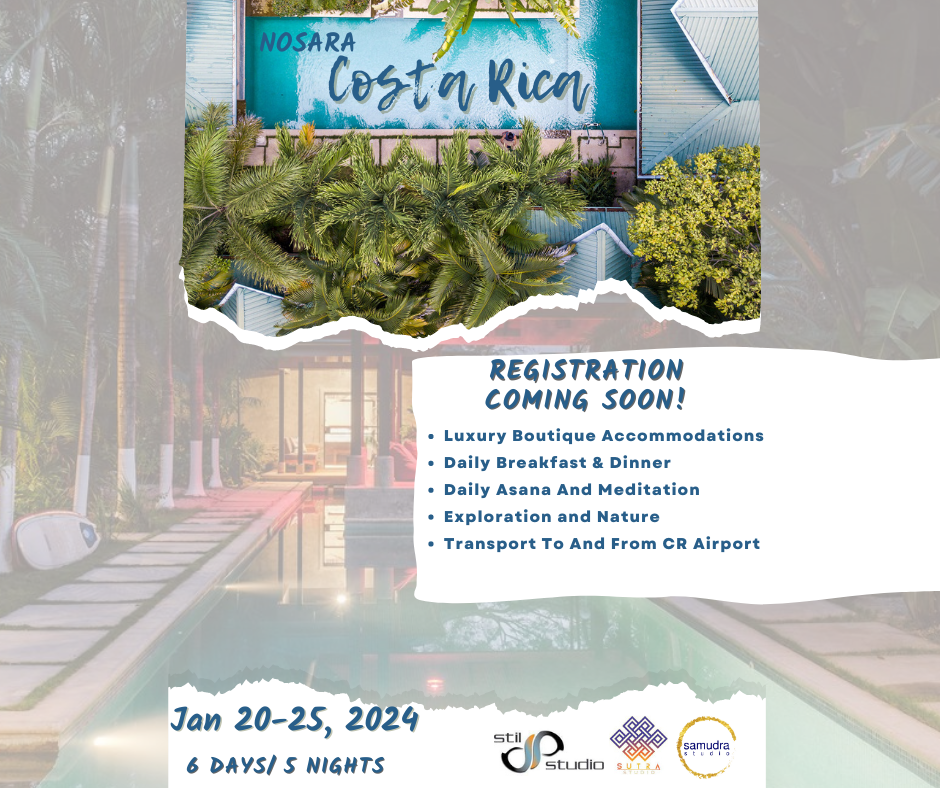 Nosara Costa Rica: Jan 20-24, 2024 (Coming Soon)
Join Samudra, Stil and Sutra for a getaway to beautiful Nosara, Costa Rica. We'll have a private luxury boutique hotel all to ourselves, close to the gorgeous beach, and with daily yoga, meditation, and adventure. Plenty of time to relax, swim, and refresh. 
Includes: 
6 days, 5 nights boutique accommodation 
Transportation from airport to destination if traveling with group
transport to group excursions 
Daily asana, meditation, yoga nidra
4 Dinners 
Daily brunch