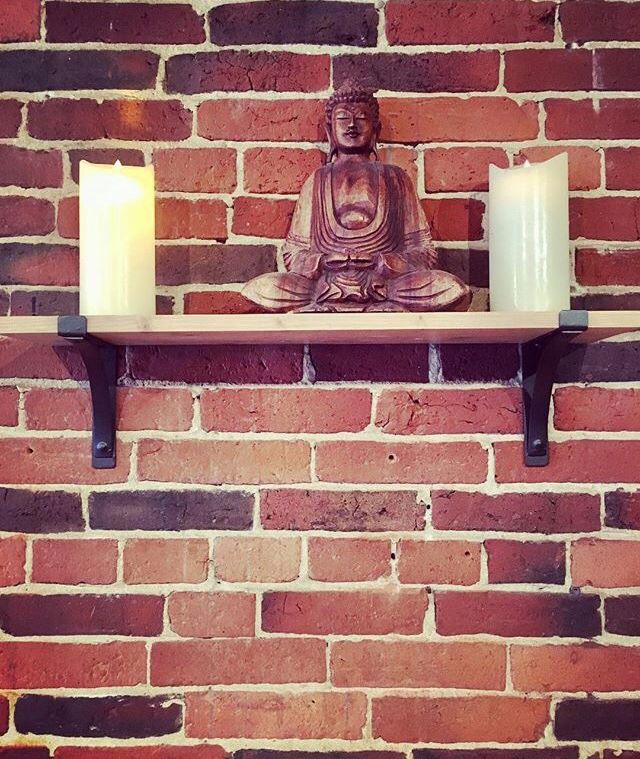 Dharma Night – Wednesday June 20th, 7:30-8:30pm
Join Sarah for a monthly evening of meditation and dharma.  We will start with a brief guided meditation, then move into a dharma discussion. We will discuss some of the ways to take our mindfulness practice off the mat and explore some classic principles of yoga philosophy. We will choose a different topic each month, sometimes choosing books or readings as a group. All are welcome, no experience needed. We'll have tea, and you're welcome to bring a light snack to enjoy for this community evening.
Attendance Is Free.

SPA YOGA at Maine YogaFest – Your Inner Sanctuary – Friday, June 29th, 7-9pm
Sanctuary. Blss. Surrender. Freedom. All things we can access when we connect to our own inner wisdom. The ability of a community and a group to create an intention and energetic shift is a powerful thing. In this two hour experience, you will connect not only to your own energy and your own inner sanctuary, but to that of the group and sangha at Maine Yoga Fest as we set the tone together for our weekend.
In this delicious and extended candle lit SPA Yoga® flow, allow your thinking mind to take a back seat as you let your senses of touch, smell, taste, and sound lead the way into a euphoric state that connects with your own inner wisdom and your own inner sanctuary.
Be part of a collective sensory experience – weave your intention in a net of intentions that will remain up at the festival for the length of the weekend. Awaken your sense of touch with self massage techniques throughout class and with luxurious hands on assists from a group of SPA yoga assistants trained in the art of SPA Yoga massage. Aromatherapy throughout the experience helps to guide you even deeper into a bliss like state, and live music with the Bhakti Collective will wash over you as you create a shift of energy and move awareness more inwardly with every single breath. Engage your sense of taste with a special chocolate meditation following a blissful yoga nidra. Get ready to walk out of the practice feeling like you've just left a spa!
The Bhakti Collective is a musical group devoted to creating primal and ethereal sounds to help ground students during their yoga practice. Every performance is unique to the energy and flow of the class, providing instances that are special to each present moment.
With gratitude we thank our Starlight Sponsor Wellness Connection of Maine for sponsoring this Friday night kick-off to Maine YogaFest!
Please note: This is a stand alone ticket. You can purchase yours for Friday night alone, or in addition to a festival pass for the rest of the weekend!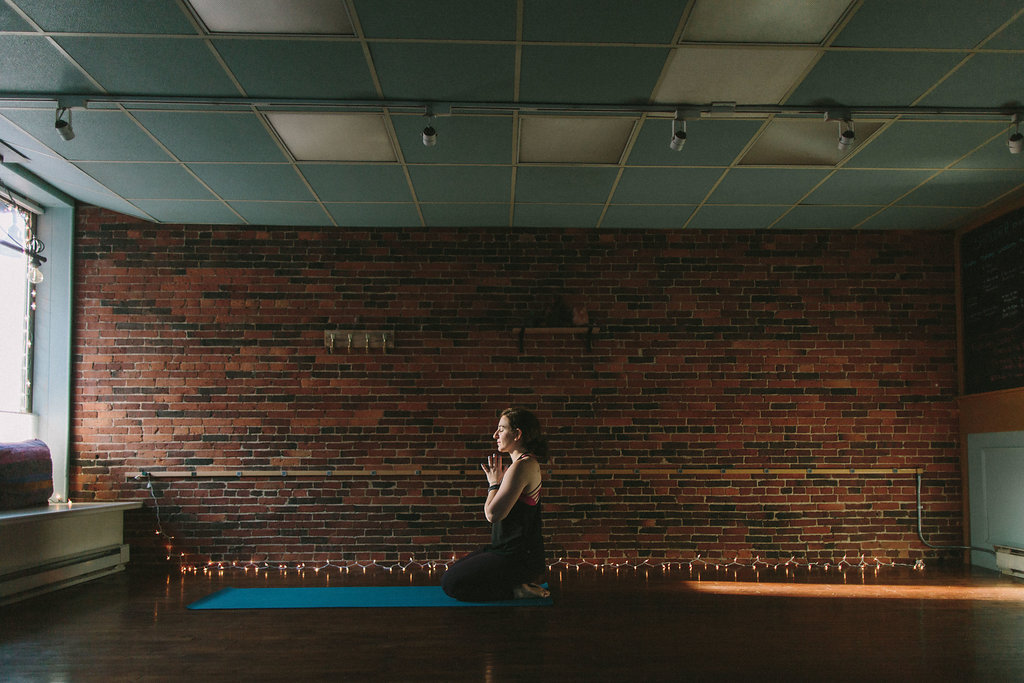 SPA YOGA with Live Drumming –  Wednesday July 11th, 6-7:15pm
Drop into your own breath and body in this 75 minute class set to live drums with Nikki Starcat Sheilds and Brent Blacklion Nelson.We will practice to candle light and with total darkness otherwise and allow ourselves to let go and just move in a way that feels healing.
SPA yoga is a 75 min slow-flow, floor-based, whole-body sensory experience based on Fluid Yoga sequencing.By engaging all five of the senses with soft candlelight, soothing music, aromatherapy, lots of hands-on assists and a renewed awareness of taste (and sometimes chocolate!), SPA aligns practitioners with the inner wisdom of deep relaxation.
The physical practice takes time to open the body's subtle energy and prepares students to experience new depths of awareness in an extended, guided shavasana. During SPA, you may discover extra hands on assists and massages, a calming candlelit room atmosphere, delightful scents and beautiful music in the background. Class space is limited, pre-registration strongly suggested. Memberships and class cards accepted. Cash donations for musicians will be accepted at the door.
Nikki Stareat Shields is an author, spiritual mentor, liscended Pagan priestess, and practical mystic. Brent BlackLion Nelson is a spiritual mentor, mischevious dynamo, and play pastor. Nikki and Brent founded Feline Dreamers to provide tools you need to allow your spirituality to power your daily life.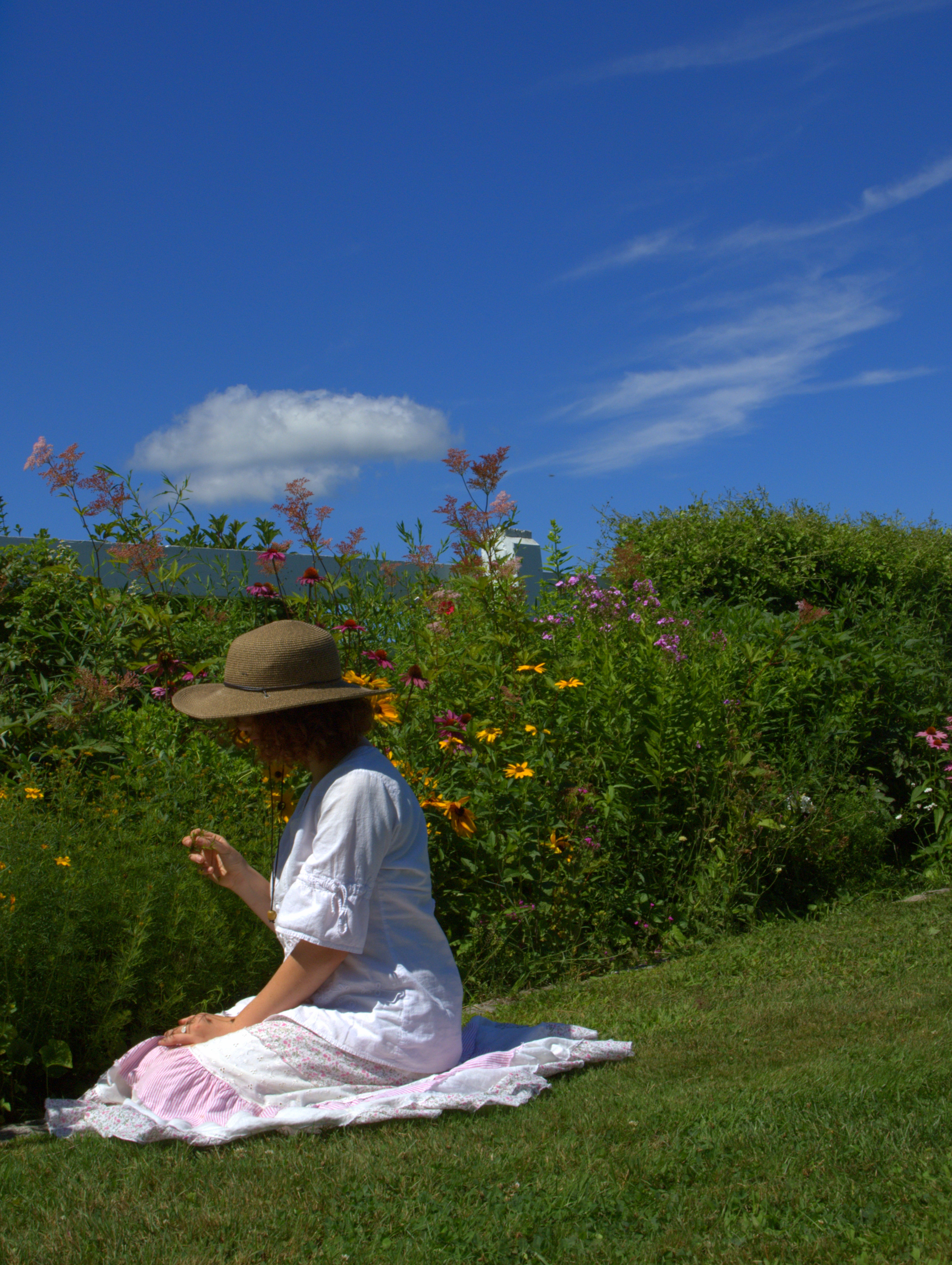 Cultivating Self Love –  Thursday July 26th, 7:15pm-8:45pm with Nikki and Brent
Self-love is a basic foundation of a fulfilling life – and it's something that modern society doesn't teach or encourage. In this workshop, you'll tap into the wellspring of love deep in your heart. You'll learn powerful techniques to take your yoga practice beyond the mat by forgiving yourself, turning mental trash-talk into encouragement, and embracing your wholeness (body, mind, and spirit). The workshop includes an ocean-themed guided meditation (with live drumming), the ancient Hawaiian technique of Ho'oponopono, and fun interactive exercises. Bring a journal or notebook and a pen.
Investment: $25, Members $20. Members: email us to be signed up with your member discount.
Nikki Starcat Shields is a published author, book midwife, spiritual mentor, and practical mystic. Brent BlackLion Nelson is a spiritual mentor, play pastor, and creative spark. Together we founded Feline Dreamers, where spirituality powers your daily life. For more than a decade, we've been drumming together for festivals, events, and rituals. With our transformational percussion, guided meditations, inspired writings, and playful interactive workshops, we craft a sacred space that encourages you to access your connection to your deepest inner wisdom. Allowing spirituality to power your daily life will bring huge rewards: clarity, peace of mind, creativity, and a deeper connection to your community, to name just a few. Discover our insights in person, in writing, and online at http://www.felinedreamers.com/