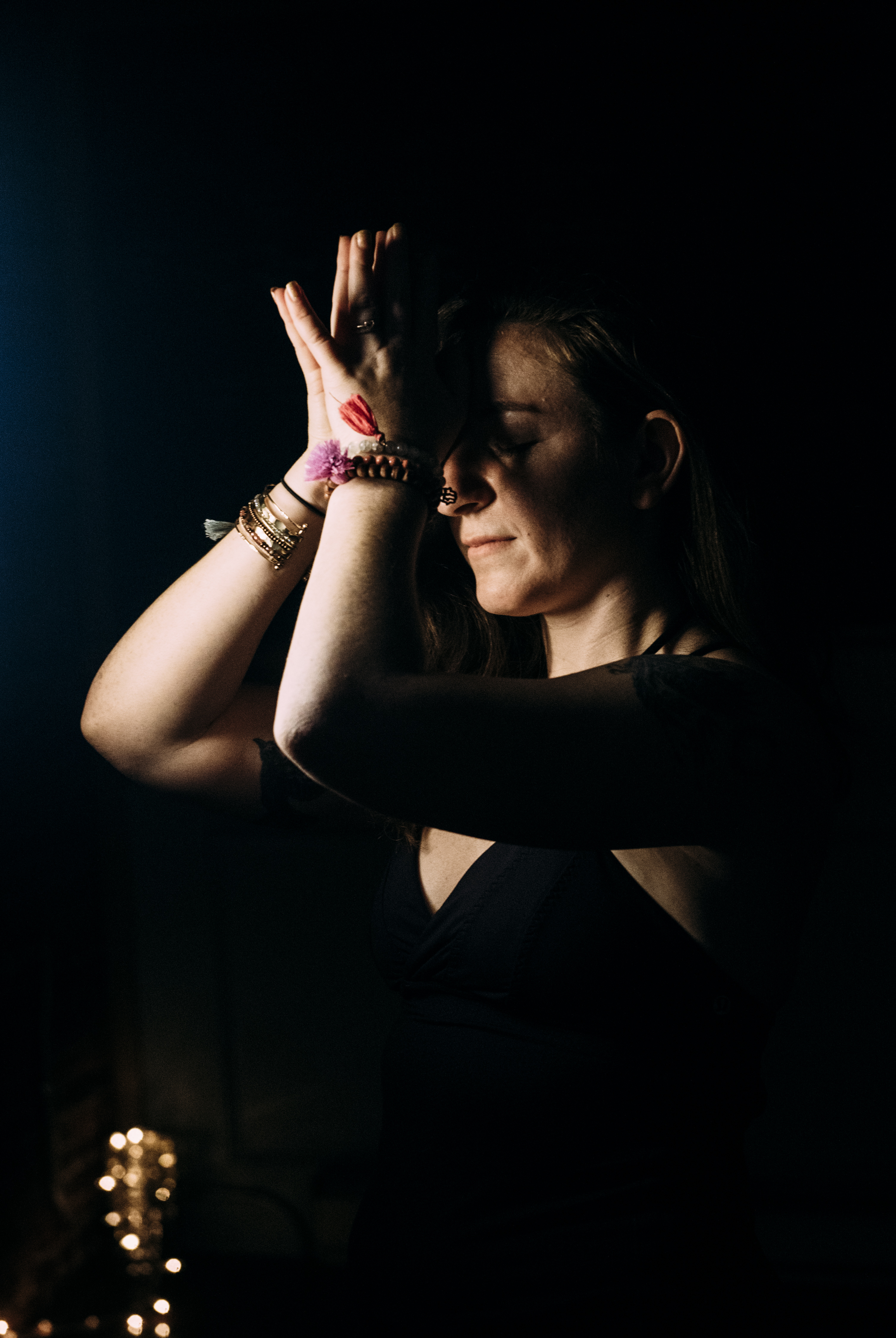 SPA Yoga® with Live Drumming – Wednesday November 29th,  6-7:15pm
Drop into the darker days of Autumn and into your own breath and body in this 75 minute class set to live drums with Nikki Starcat Sheilds and Brent Blacklion Nelson. We will practice to candle light and with total darkness otherwise and allow ourselves to let go and just move in a way that feels healing.
SPA yoga is a 75 min slow-flow, floor-based, whole-body sensory experience based on Fluid Yoga sequencing.By engaging all five of the senses with soft candlelight, soothing music, aromatherapy, lots of hands-on assists and a renewed awareness of taste (and sometimes chocolate!), SPA aligns practitioners with the inner wisdom of deep relaxation.
The physical practice takes time to open the body's subtle energy and prepares students to experience new depths of awareness in an extended, guided shavasana. During SPA, you may discover extra hands on assists and massages, a calming candlelit room atmosphere, delightful scents and beautiful music in the background.
Class space is limited, pre-registration strongly suggested! Memberships and class cards accepted.
Nikki Stareat Shields is an author, spiritual mentor, liscended Pagan priestess, and practical mystic. Brent BlackLion Nelson is a spiritual mentor, mischevious dynamo, and play pastor. Nikki and Brent founded Feline Dreamers to provide tools you need to allow your spirituality to power your daily life.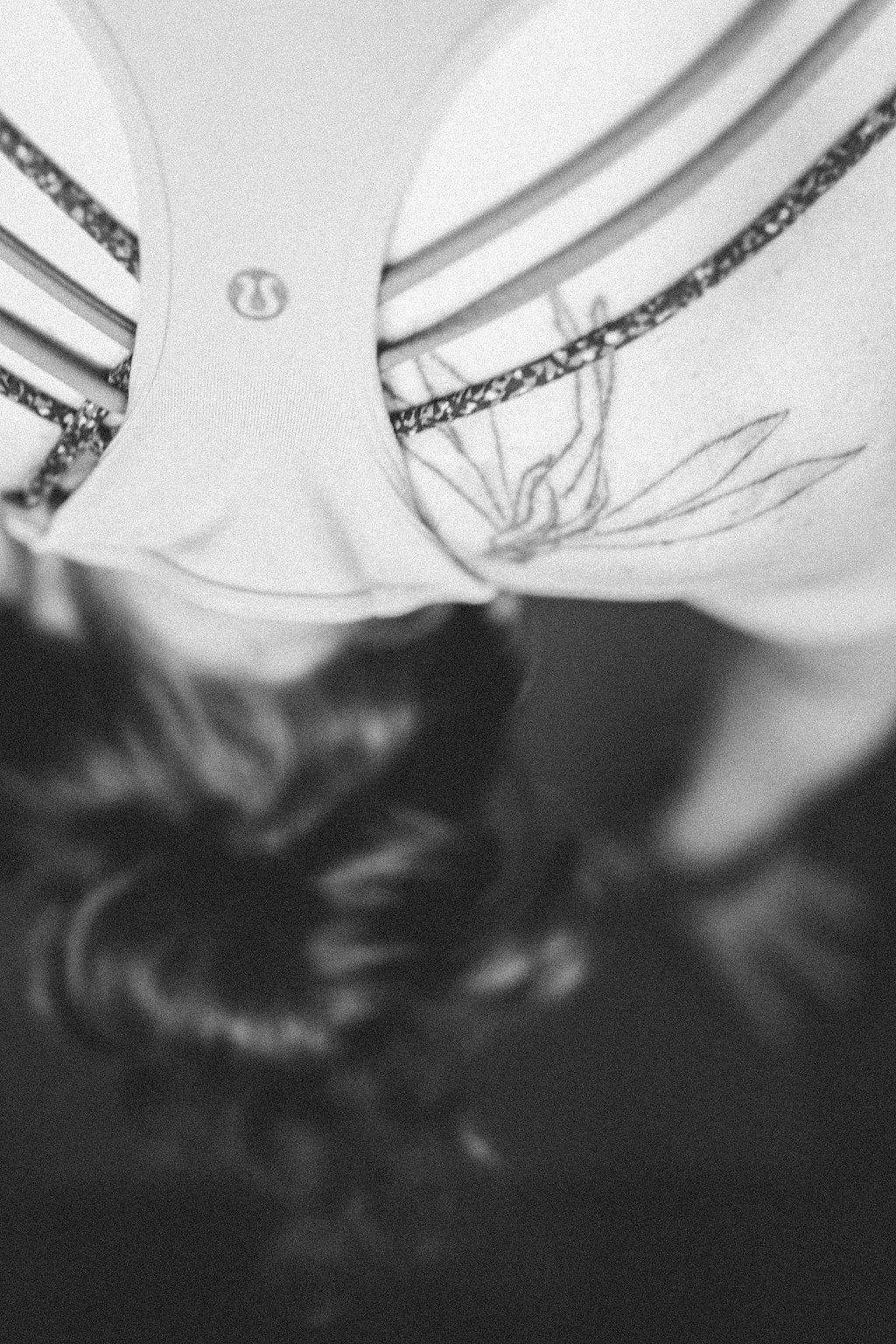 Fluid Yoga®: Body Alignment Intensive 12/1-12/3 2017
The Fluid Yoga approach to asana encourages freedom and exploration within the framework of alignment-based cuing and sequencing.
For the Fluid Body Alignment Intensive, the result is a practice that is efficient and expansive; students new to yoga or those with years of experience will find equal room for growth and discovery. The Fluid Body Alignment Intensive introduces the dynamic rhythm of vinyasa while providing easy methods for understanding safe alignment.
Attendants learn to listen to their inner wisdom to make moment-to-moment adjustments without disrupting the fluidity of practice.
There are no pre-requisites for this intensive. This intensive can be taken independently as an alignment immersion, for continuing education credits or as part of the Fluid Yoga Teacher Training, weekends which began in January.
COST: $400
Reservation deposit: $120
30 CEU Credits can be applied to Fluid Yoga Teacher Training.
Creating Your Vision for 2018 and Beyond Friday 12/8 6-8pm
A vision board is a symbolic representation of desired experiences, things and people. Creating a vision board will help you focus and visualize your most cherished dreams coming true. In this fun, hands-on workshop, you'll grab images and words from magazines, glue them to a poster board, and add your own doodles, words, and what-not, to make your vision come to life! When you take your vision board home, post it in a special spot and remember to focus on your dreams so they can manifest quickly into your experience. These visions can be personal, for the good of all beings, or both. Crafting vision boards in community is also a whole lot of fun, so we'll be creating one together as well. Time to start your vision quest! All materials and tea will be provided.
Nikki Starcat Shields
is an author, spiritual mentor, licensed Pagan priestess, and practical mystic.
Brent BlackLion Nelson
is a spiritual mentor, mischievous dynamo, and play pastor. We know that allowing spirituality to power your daily life will bring huge rewards like clarity, peace of mind, more creativity, and a deeper connection to your community, that's why we founded
Feline Dreamers
! Nikki's fourth book,
The Heart of the Goddess: A Handbook for Living Soulfully,
is on Amazon.
$35 includes your materials, workshop, tea. $30 for members. (Members, email us to sign up.)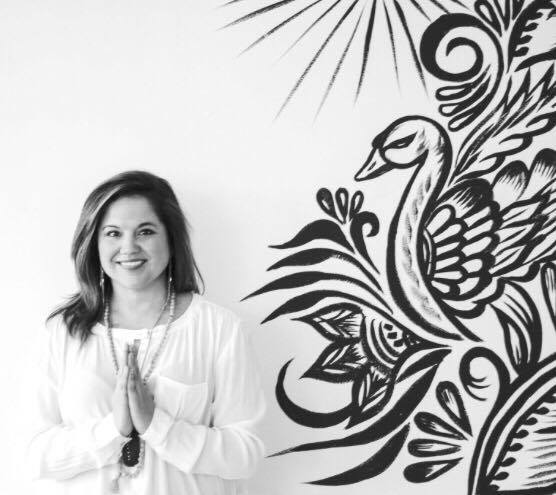 Reiki Level One Training with Mary Schmaling January 14th 1-5pm
Join Mary for an afternoon of  Level 1 Reiki training. Reiki is a Japanese healing art, administered using "light touch" or no touch. It relaxes the body and reduces stress which in turn promotes healing on all levels (mind, body, spirit).The training includes: level 1 Reiki attunement, learning how to self-administer reiki as well as how to share with family and friends, and more. Great for massage therapists, yoga teachers, and those interested in learning more about this healing art.
Mary has been Usuk Reiki Master Teacher & Reiki pioneer since 2004. Mary set on her healing path after doing receiving Reiki treatments for a year. She then went on for her Reiki training for a year learning the levels of Reiki and received her master training when pregnant with her son. – [x] Her lineage is passed down from Valerie Crovenlight a Reiki Master Svaroopa yoga teacher and her Reiki grandmaster Anne Kotch who is was attuned by Diane stein who wrote the book "Essential Reiki" Anne is now a practicing Myan Aztec Healer. Mary ended up creating a Reiki clinic in Portland Maine that serve the community for over 10 years during that time she has done over 3,500 reiki treatments. She went on to be one of the first Reiki practitioners that was a part of the first Reiki program at the Maine Medical hospital in Portland. She volunteered her services for over a year. In 2005 Mary created the first Reiki clinic offered at the Cancer Community Center in Scarborough that she ran for over a year serving patients in recovery ,remission and currently getting treatment with their cancer. Mary has also ran the first Reiki conference held in Maine in 2010 .She has presented and given lectures & webinars at the University of Southern Maine to healthcare students showing them alternative awareness of holistic health for the mind body and self energy practices. Mary also holds training in basic and advanced thea healing. She has held many classes Beginning to channel, Healing through the 9 dimensions & Healing with stones and minerals, Reiki levels one and two at Willard Beach yoga, Reiki kids training for youth ages 8-13yrs. She offers monthly training classes in her private studio at the Healing Art of Reiki in Portland Maine. Mary is passionate in leading people to there own abilities to heal and find an empowering path through Reiki.
COST: $175
Reservation deposit: $55.00