Fluid Yoga® Online 200 Hour Yoga Alliance Certified Teacher Training at Samudra Studio 
Fluid Teaching recognizes that teaching, like life, is a dynamic and moving experience and that each of us have something unique and special to offer. Our approach to teaching provides the tools needed to become a great teacher and bring the best of your experiences, talents and offerings to light. In this training you will learn: Sequencing, theming, How to teach both in-studio and online, postural breakdowns, anatomy, cueing, business of yoga, ethics, assisting and much more! You will spend time exploring yoga philosophy and its roots, how to bring your practice off the yoga mat and into the world, and spend time diving deeply into yoga philosophy. 
A versatile multi-channeled offering creating alternatives for students that might prefer in-person or synchronous learning. Classes will be hosted in-studio in collaboration with other Fluid partner studios. Some content will be presented at your home studio and some will be presented via zoom or by recorded content. Contact your home studio for more information. We are so delighted to be able to bring together an array of experienced teachers to share knowledge over the course of this training. 
DATES: October 2022-May 2023
Investment: $3385, Options to Pay in Full or 10 Monthly Payments of $338.50/month
(Fluid Mind and Spirit can also be taken as a stand alone immersion.) Our 200 Hour teacher training is made up of the below modules:
Fluid Mind & Spirit: October 6th-9th, 9am – 5pm with Kevan Gale. In person at Fluid Retreat Center in Wilmington Vermont, or live streamed via zoom. 
Fluid Mind: In this Module, students explore a central question: How can we let go of fear, craving and attachment in order to become happier and more content? The Fluid Mind approach begins with a foundational understanding of Tibetan Buddhist mind training, and continues to explore the science of meditation, the foundations of practice, and specific meditation practices (including shamata, maitri/loving kindness, and tong-len). A Fluid mind is present and adaptable to change—qualities that lead to happier living and more refined yogic practice.
Fluid Spirit: We often think of life as static snapshots that are put together to form a bigger picture, but in reality the nature of life is flowing from one moment to the next. Since life is fluid, we can all benefit from discovering a way of life that moves with the forces of nature instead of against them. Fluid Living teaches us to move effortlessly through life in a way that creates happiness within ourselves and those around us. This module uses experiential learning and real world examples while drawing on the ancient Tibetan yogic philosophies such as the Six Paramitas as outlined The Bodhisattva's Way of Living.
Fluid Body: October 28th-30th  9am – 5pm daily 
An approach to movement that allows for freedom and exploration while aligning the body in a safe and efficient manner. Unlike a mechanical or precision based alignment, this approach to movement honors the dynamic nature of the yoga practice and keeps the body safe without disrupting flow. With simplicity in mind, Fluid Body provides students and teachers with simplistic methods for understanding safe alignment. Acknowledging that the safest alignment starts within the mind, you will learn how to listen carefully to your own body to make the intuitive adjustments as your body moves.

Includes: morning meditation practice, asana, lecture, group meditation, recorded videos, content, self study
Fluid Teaching:
 Weekend Immersions at Samudra Studio with Sarah Spiegel, Jen Frey, And Fluid Yoga Studio Partners (dates below)
1 weekly asana class (in person or online) with Samudra Studio
All students have the opportunity to teach Community Class on a rotating basis at Samudra upon graduation
Weekend Immersion Dates: Fridays, 2-8pm, Saturdays and Sundays 9am-6pm
November 11-13
December 9-11 
January 13-15 
February 10-12 
March 10-12 
April 28th-30th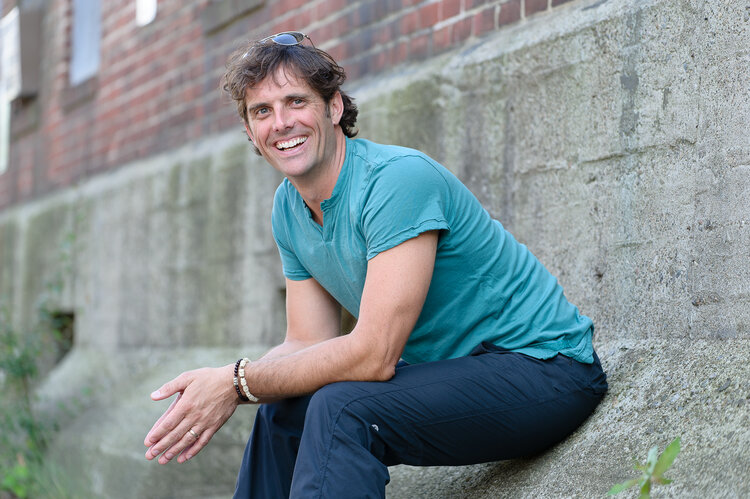 Kevan Gale, Founder of Fluid Yoga
Kevan Gale, E-RYT 500, has dedicated his life to understanding ways to liberate our minds and find enduring happiness through mind training, the dharma, and a life built on gratitude, compassion and love. Kevan studied Tibetan Buddhist teachings under the tutelage of Khenpo Lama Migmar Tsetsen of The Sakya Center in Cambridge. For decades he has shared these teachings in order to bring benefit to others. Kevan offers online courses in mindfulness, the study of Buddhist dharma and yoga asana through Triyanastudies.com. He is a lecturer at Northeastern University, where he helped develop the curriculum for a Minor in Mindfulness Studies, with foundations in Buddhist teachings as well as an emphasis on the science of mindfulness practices.
Kevan has led 200-hour and 500-hour teacher trainings for hundreds of students, many of whom have gone on to become yoga teachers and yoga studio owners. Kevan has also led numerous workshops, webinars, and retreats around the world. Kevan is co-owner of Stil Studio in greater Boston, creator of Fluid Yoga and Triyana Studies, and an avid cyclist, photographer, and father.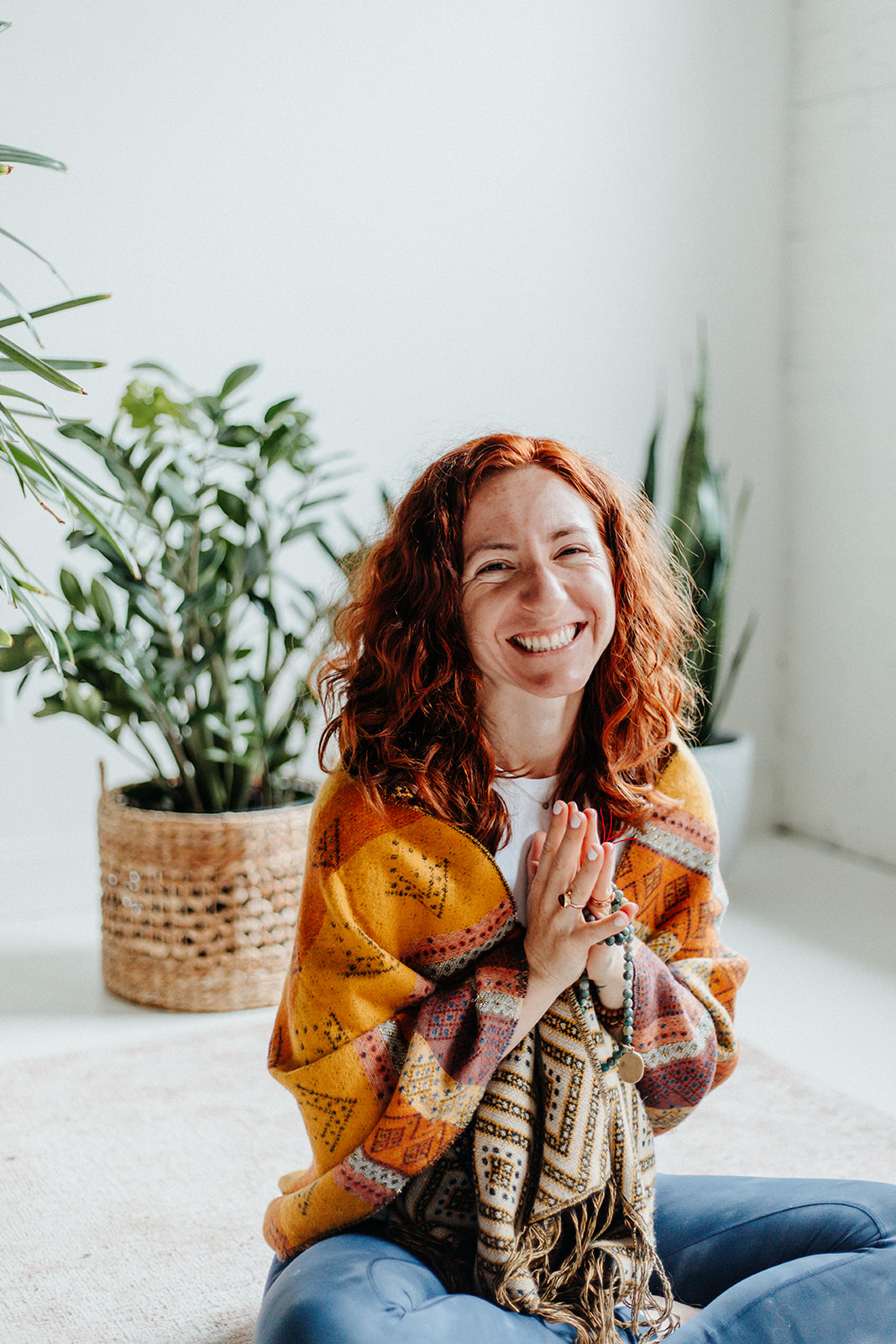 Sarah Spiegel, Teacher Trainer, Owner and Founder of Samudra Studio
Sarah has had a long time love of building and supporting community and enjoys creating connection and transformation for individuals and groups through classes, workshops, transformational retreats, and trainings.  Sarah's classes leave the body feeling open, and encourage mindfulness both on and off the mat through breath and body awareness.  Sarah particularly loves the process of guiding students on an inner journey and into deep states of relaxation. 
Sarah completed her 200 and 500 teacher training with Fluid Yoga school. She has  studied and holds certifications in Restorative Yoga with Judith Hanson Lassiter, Thai Yoga Massage, and Yin Yoga and Meditation. She is currently studying with her teacher Lama Migmar and has studied an additional 300 hours of Vajra yoga training with Robert Thurman and Michele Lowe. Sarah is the founder and owner of Samudra Studio,  community-based yoga and meditation studios in downtown Saco and Biddeford where she continues to bring yoga education and community building with love and passion.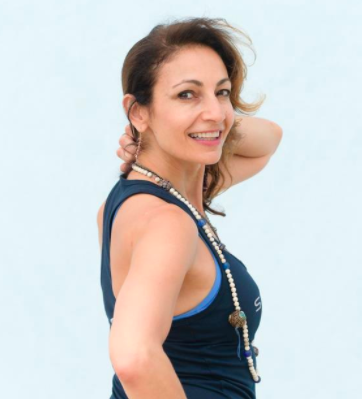 Betty Riaz, Teacher Trainer
Since 2009, Betty has immersed herself and shared the teachings of healing and spiritual practices of the Tibetan Yogic Tradition. Her mission is to help others through her work at Stil Studio, teaching yoga and mindfulness, healing bodywork and leading global retreats. She is eternally grateful to her teachers from the Tibetan Vajrayana practices: Khenpo Lama Migmar Tsetsen, Kevan Gale, Dr. Eric Rosenbush and Dr. Nida Chenagtsang.
Betty is an E-RYT 500 Fluid Yoga teacher and educator, Co-owner of Stil Studio, founder of SPA yoga, and a Tibetan Medicine Practitioner.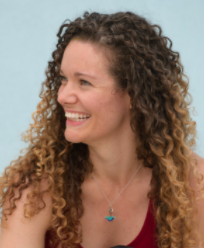 Alicia Molloy, Anatomist
With over 10 years of experience in sports and orthopedics after training 6 years at Northeastern University's Masters program for physical therapy Alicia Molloy has been able to help patients heal from injury and inspire them to change their lifestyle to prevent future injury. Always treating with a heavy focus on posture, movement patterns and body mechanics, Alicia has been a perpetual student of learning traditional researched-based practices in medicine, newly developed techniques and alternative medicine that have been shown to help people live their lives pain-free. Alicia began teaching yoga only after she found an extremely therapeutic effect from her own personal practice of yoga. After training with Kevan Gale in Fluid Yoga she gained the tools and the experience to begin applying yoga poses, breathing techniques and guided meditation to her patients in need. She is focused on the overall well-being of her patients and students. When she is not working with patients in the clinic, or teaching group classes, she is teaching the anatomy portion of various teacher trainings and holding workshops for yoga teachers and students for injury prevention.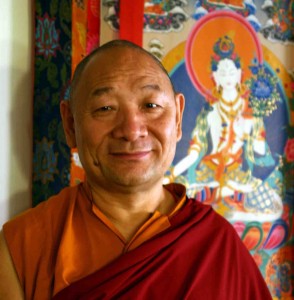 Khenpo Lama Migmar Tseten, Philosophical Advisor
Lama Migmar has been teaching and guiding students since 1989 and has been serving Harvard students, faculties, and staffs as a Harvard Buddhist Chaplain since 1997. He founded Sakya Institute For Buddhist Studies in Cambridge, Massachusetts in 1990.
Lama Migmar has authored and published many books covering various subjects from Hinayana, Mahayana, Mahayana and Vajrayana traditions.  He established Mangalam Studio in 2013 to share spiritual arts, teachings, and practices. In 2017, Lama Migmar created the Mangalam Online Course  to provide a rigorous and systematic way to study and practice Dharma anywhere in the world. He is one of the lead faculties at Kripalu in Berkshire, MA. Lama Migmar is also a visiting teacher at 1440, Sivanana Ashram Yoga Retreat Bahamas, and the Art of Living.  
 FREQUENTLY ASKED QUESTIONS
What is Fluid Yoga®?
Fluid Yoga is trademarked style of Vinyasa Yoga based on Tibetan Yogic Principles. We are a 200 hr & 500 hr Registered Yoga School with Yoga Alliance. Fluid Yoga believes in the lifestyle of the yoga practice. It is through the deep connections between the body, mind and spirit that we begin to make transformations in our everyday life. Our program is designed to be transformative and educational and our hope is that Fluid teachers will be positive catalysts for good in this world. Because of this, we spend a lot of time on mind training, philosophy and life skills. Graduates of the Fluid Yoga training program have been successful in making the transition from the practice of yoga to the teaching of yoga. Our approach is Intelligent by Design, Fluid by Nature.
What is included in this course?
The training includes a comprehensive and detailed 200 hr teacher training program led by Kevan Gale, founder of Fluid Yoga & associate professor of Mindfulness at Northeastern University. Included in your training: Fluid Mind Weekend Intensive, Fluid Spirit Weekend Intensive, Fluid Body Weekend Intensive, Extended Fluid Teaching: Weekly Group Zoom Sessions, Fluid Anatomy, Fluid Yoga Teacher Training Manual, extensive instruction in Fluid Teaching and opportunities for practice teaching, Unlimited Online Meditation and Asana access during course.
What are the qualifications to enter this course and become a Fluid Yoga Teacher?
The only requirement to enter this course is a dedication to change one's lives through the study and practice of yoga and mindfulness. All other benefits of strengthening your asana will come as an extra bonus through the dedication of the practice. Your practice, combined with the love of yoga, is all you need to pursue the 200 hours of training.
Am I ready to be a yoga teacher?
We believe that every single person has an extraordinary gift to offer this world and many students have concerns that it is too late for this, or their practice isn't strong enough or they won't make a good teacher, etc. etc. We help our student appreciate that their life experiences are what make them great teachers. Every student has something truly unique to offer and the best teachers are simply authentic versions of themselves, not carbon copies of any one else. And so that is why we want to share our Fluid Yoga experience with those willing to receive.
Have more questions?
Email us at info@samudrastudioyoga.com with the subject line Teacher Training and we'll be in touch!
I am so thankful to have taken my 200 Hour Yoga Teacher Training with Fluid Yoga. The team of teachers in their program are some of the most thoughtful, compassionate, and shining souls I have ever met and their philosophy is not only approachable but sincerely life-changing. The program is well thought out and accepting of all, and I am very honored to be able to call myself a Fluid Yoga Teacher."