Santorini Yoga Retreat: August 2019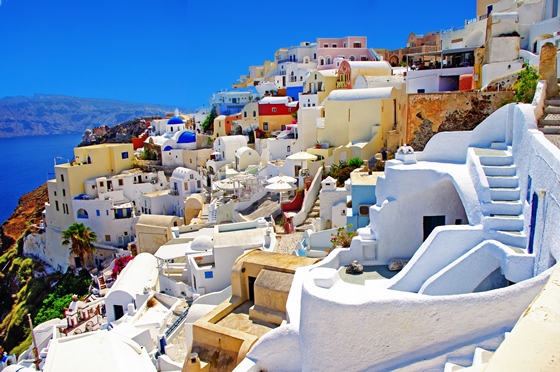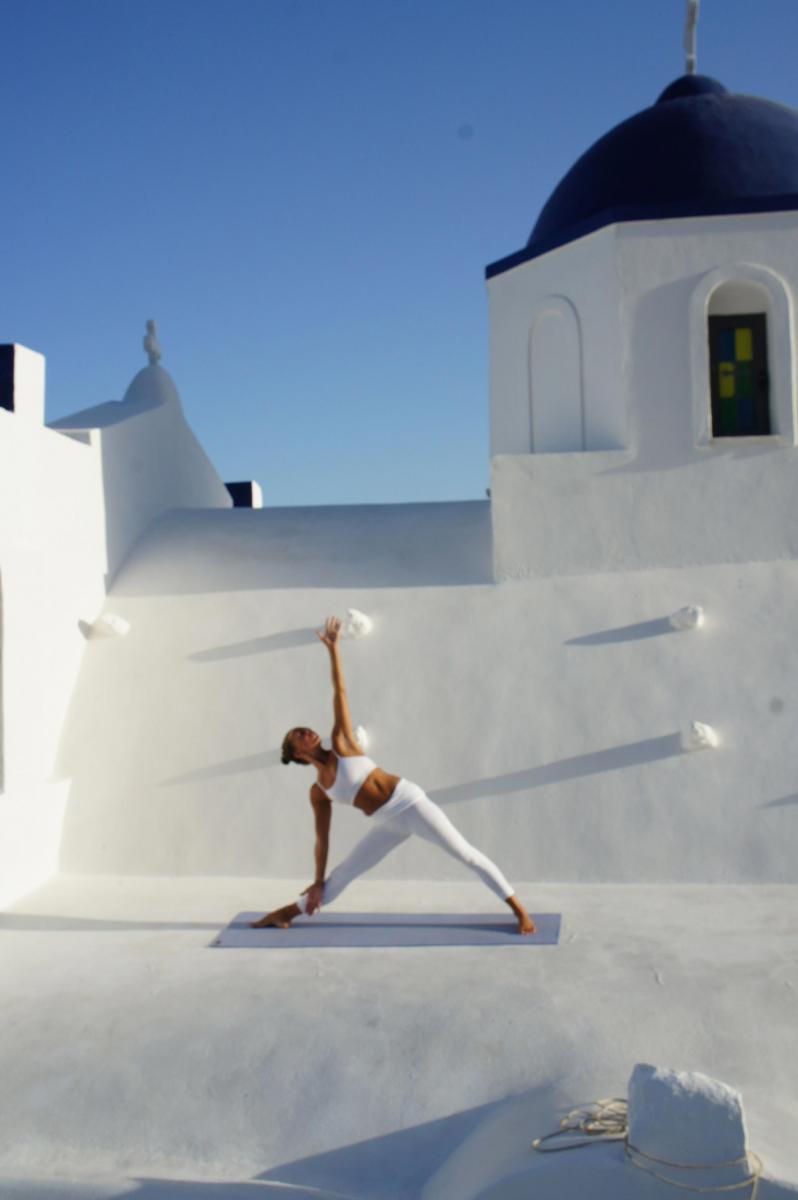 Yoga. Ocean. Sun. Santorini Greece Retreat: Saturday August 10-Saturday August 17, 2019
Crescent-shaped Santorini is considered the precious gem of the Aegean. Escape to this mythical, magical island oasis with its world famous sunsets, white washed cliff top villages against the background of brilliant sky and crystal clear blue oceans, black sand beaches, and volcanic cliffs.
Get away for 7 nights of bliss. Experience daily yoga and meditation practice, fresh, organic locally prepared meals, adventure and sun, all surrounded by ocean. Santorini is the perfect blend of relaxing escape and jumping off point for adventure. Explore volcanic hot springs, watch world famous sunsets from the Caldera cliffs and sun yourself by the pool or one of the beautiful black sand beaches close by.
About our venue: Your retreat home base of Oia is located high up on what is considered the balcony of Santorini. Oia is known for its amazing views of the volcano. Just two kilometers from the beach with inspiring walks and views all around, Oia is the perfect spot for relaxation, meditation, and taking in the natural beauty of our stunning location. 
'We strongly support the idea of organic nutrition, that's why we offer our customers a wide range of Greek, traditional dishes using as many ingredients as we can from our own produce, such as cherry tomatoes, white aubergines, local cucumbers (katsounia), round zucchinis, string beans (ampelofasoula), grapes, figs, melons and watermelons. Take a stroll into our vegetable garden and get acquainted with the renowned, dry varieties which grow on the island and taste the fruit of our fig trees which surround your bungalows.'-Antonis, your host in Oia
Massages can be booked for you to take place at the retreat centre. 
What's Included:
Seven nights accommodation
Daily yoga and meditation practices
Daily Breakfast
Six nights of organic dinners (we will go out one night in the village)
Yoga mats and all necessary props provided
Hot springs excursion and guided cliff walk
Daily brunch will be served after our morning practice. Healthy organic evening meals are included and are grown from the retreat centre's garden.  Lunch is available for an additional cost at the retreat centre restaurant, or you can explore the nearby village during your down time.
Investment: (airfare and massage not included)
Early Bird Pricing: (increases by $200 if booked after July 1 2017)
Shared Occupancy – $1995
Limited single occupancy available: $2500
How to register:
Your $350 deposit reserves your room! We expect this to fill fast. Deposits are non refundable.