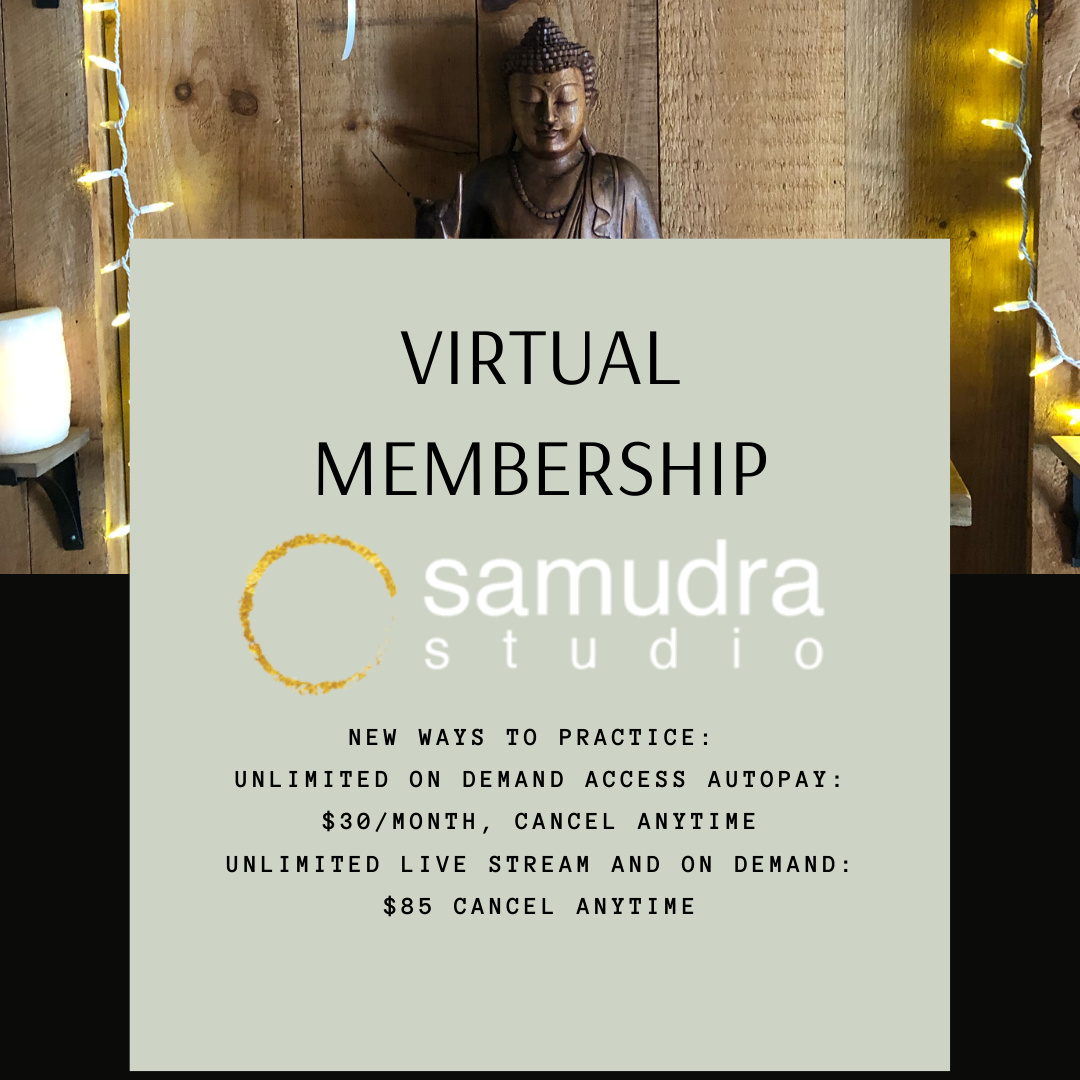 We're here for you with lots of ways to practice with us online! Choose from live streamed classes with your favorite instructors, encore pre-recorded classes on our schedule, or from over 70 classes, both asana and meditation, in our on demand video library.
Online Pricing Options:
Unlimited LIvestream, encore classes, and access to our on demand library: $85/month, cancel anytime. Members also get access to one one one video feedback from our instructors!
Livestream Drop in Or Encore Class Drop In: $15 
On Demand Membership: $30/month billed monthly, cancel anytime, or purchase month to month at $36 for one month at a time.
We continue to work around the clock on ways to stay accessible to you.
The impact this has had on small business is immense, without any clear picture of the longevity of that impact. It's community and grassroots effort that is going to make this survivable for businesses like ours. We are so appreciative of the support that has been shown, we know many of you have also been impacted and we hope we can support you in any way we are able. 
Please don't hesitate to let us know if you are experiencing hardship and we will do what we can to help you maintain your practice. We are here for you!
Purchase Your Online Classes
We can't wait to support you online!
If you have any trouble purchasing your passes, or any questions, please email us at info@samudrastudioyoga.com