Mentorship: Take your teaching to the next level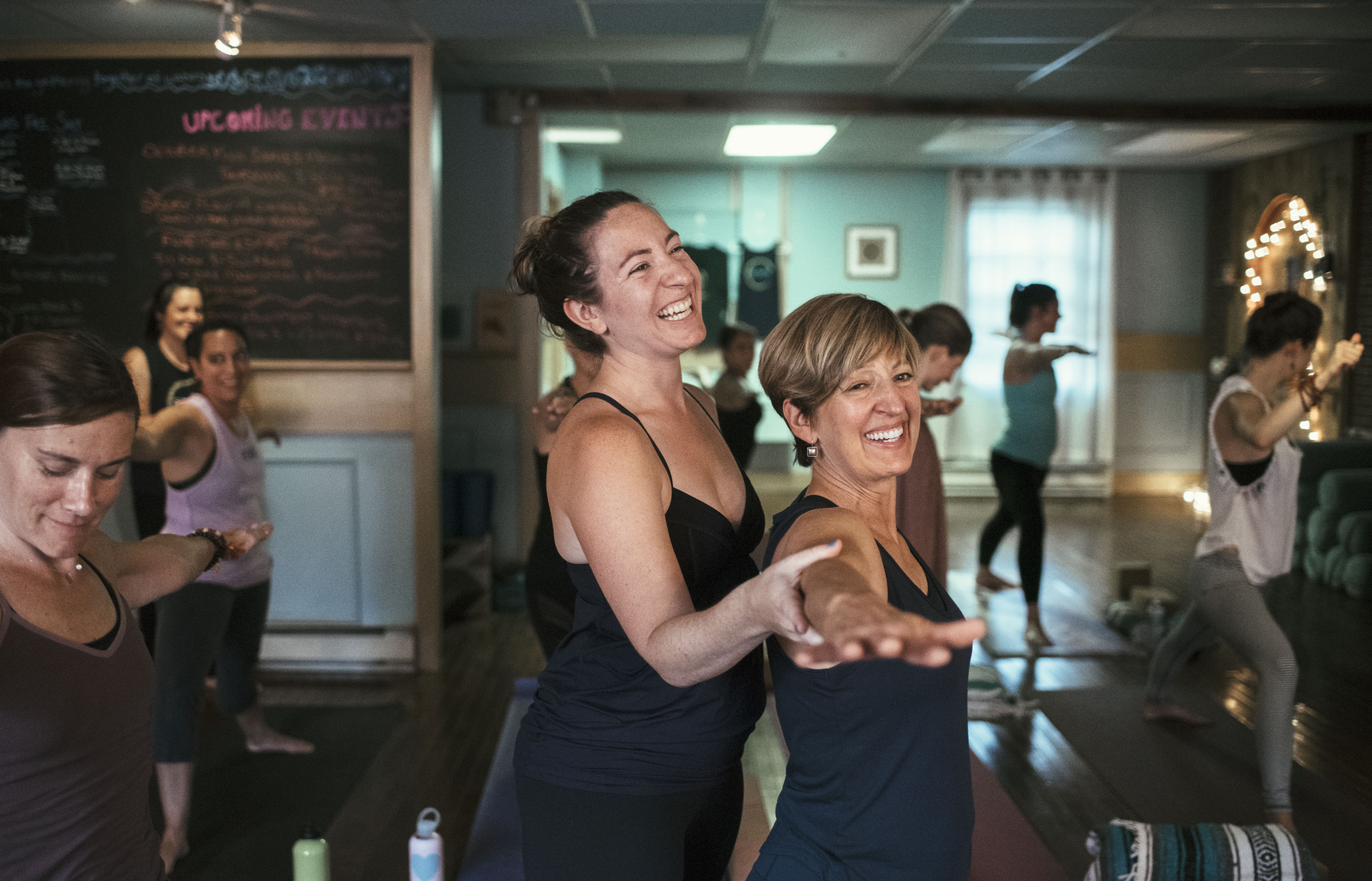 Are you a new or experienced teacher wanting to take your classes to the next level? Do you crave knowing how to create classes that stand out and bring students back time and time again?
Samudra sees training and certification as the necessary first step on your teaching journey, but many yoga instructors stop there.  
If you have the foundations and fundamentals in place but find yourself wondering, "what's next?", a 
customized mentorship, with education specific to your interests and teaching goals, is a powerful, individualized way to advance your teaching and move forward on your career path in a way that allows you to
stand out among other teachers, create unique, attention-grabbing classes, and get seen in a sea of other teachers and practitioners.
In this personalized three month program, you receive one-on-one attention from an experienced teacher who will guide you through expanding your offerings and creating an experience for your students that is unique to you. Together we explore how to make the jump from new to seasoned teacher through the following common stumbling blocks for new teachers:
How DO you get students to choose your class in a sea of yoga teachers, fill your classes, and keep your offerings fresh and innovative?
How DO you draw your students back time and time again, even if you're teaching a similar style of class as other teachers in the area?
How do you land teaching gigs, create interesting classes, and continue to learn, stay inspired and excited, and grow your teaching?
How do you make your class memorable and impactful upon your students so they're recommending it and bringing friends?
How do you create powerful workshops and offerings beyond your weekly classes so you can leverage and increase your income?
How do you write descriptions for your classes, retreats, and workshops that are authentic to you and in your own voice so that your offerings are fresh and exciting, but not the same old thing other teachers are doing by the tenfold?
If you're interested in learning more, Sarah will ask you to complete an online reflection questionnaire and set up an initial meeting to discuss your vision and your goals for your teaching.
The Program
Work with Sarah on a 1:1 basis for a three month period.

Choose an area to focus on and set goals for your teaching

Sarah will attend your class once per month to offer feedback on specific areas chosen together at the start of the program. 

Two one hour meetings per month via the phone or in person if scheduling and location allows. 

Mentorship is completely tailored and specialized according to your needs.

Sarah will design content to present based around your teaching goals via video conference or in person for one of the two monthly meetings. 

Access to a Facebook group and optional meetings with other mentorship students.
Pricing Options:
Special introductory pricing for this program:
Three Month Program: $695 or three monthly payments of  $240 a month for three months (auto pay)
To ensure maximum attention to each student, only three mentorship students will be accepted at one time.
Sarah Spiegel Dunn has had a long time love of building and supporting community and enjoys creating connection and transformation for individuals and groups through classes, workshops, transformational retreats, and trainings. In 2016, she quit her 9-5 job to open Samudra Studio, which she has grown into a thriving community since then. Sarah particularly loves the process of guiding students on an inner journey and into deep states of relaxation. Sarah completed her 200 and 500 teacher training with Fluid Yoga and Kevan Gale and Betty Riaz. She is a certified SPA Yoga teacher and assists SPA Yoga founder Betty Riaz with trainings both regionally and internationally. She has also studied and holds certifications in Restorative Yoga with Judith Hanson Lassiter, Thai Yoga Massage, and Yin Yoga and Meditation.