Samudra Studio
Yoga. Meditation. Community.
Samudra translates in Sanskrit as "ocean", or,"a gathering together of waters". The studio was founded as a place for community to gather together for yoga, practice, and personal exploration.
Samudra Studio Yoga offers mindful, meditative, and invigorating yoga that will be fun, healing, and support students in living joyfully on and off the mat. Samudra is a place to be yourself and find your flow. Join us for Vinyasa, Fluid Yoga® , Restorative, SPA Yoga® classes, meditation, and more. All levels welcome!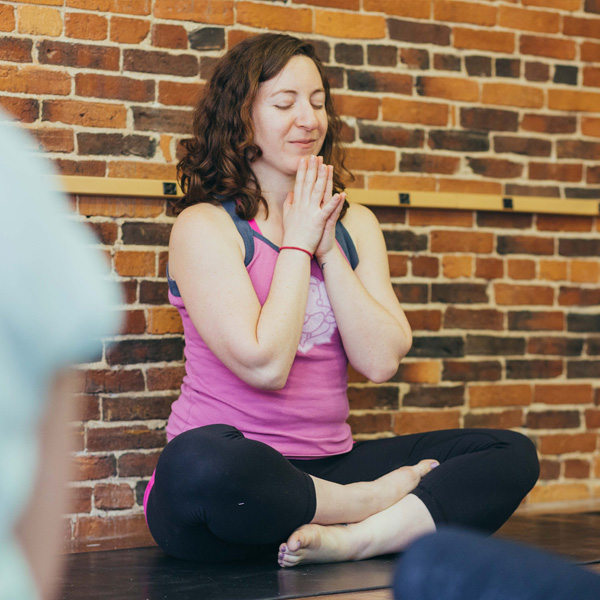 Sarah
Founder / Teacher
When Sarah took her first yoga class in 2009, she was inspired by the freedom and dance-like quality she was able to find on the mat; in 2012 she was hit by a car while crossing the street, and then the real practice began. Her asana practice put on hold, her focus shifted to mindfulness, meditation, and the philosophical teachings of the yoga practice.
After completing Stil Studio's 200 hour Fluid Yoga Training in 2013, Sarah began teaching a mindful, fun, spirited flow that fuses philosophy, asana, and music.  Sarah's classes leave the body feeling open, and encourage mindfulness both on and off the mat through breath and body awareness. Sarah completed her 500 hour Fluid Yoga teacher training at Stil Studio with Kevan Gale and Betty Riaz in Spring 2015. She is certified in Thai Yoga Massage Level 1, Yin Yoga and Meditation, as well as in SPA Yoga teaching with Betty Riaz. She is overjoyed to be fulfilling her long time dream of opening a yoga studio and space for community and mindfulness in Maine!
Jacqui
Teacher
Jacqui holds a longtime love for movement. Growing up classically trained in dance, she has been a student and performer for over 20 years. Alongside her dance career Jacqui has been a practitioner of yoga. She found the importance of yoga and its similarities to her dancing. She appreciates the alignment, anatomy insight and steadiness of mind the two disciplines bring together. While living in New York City, Jacqui completed her 200 hour teacher training at Kula Yoga Project. Since spring of 2015 she has taught community and private classes in NYC and now here in southern Maine. If she is not teaching yoga, you can find her and her fiancé serving ice cream at their shop in the Pepperell Mill Campus!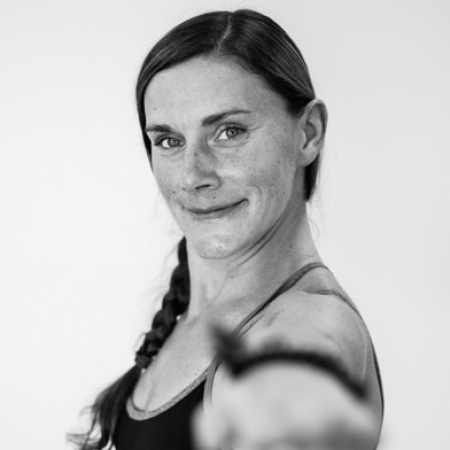 Kristine
Teacher
Kristine started practicing yoga looking to provide balance to an over active, busy life.  Time on the mat allowed her to take her focus inward.  Embracing as much of the teachings she could get her hands on,  she knew she found her passion ~ a true seeker on a path. Eleven years later, she still is deeply driven by the many aspects of the practice and to embrace the next steps as they come.  As a teacher, Kristine loves to share yoga and its teachings to all the other seekers out there.  Some of many teachers that influence her are:  Jacqui Bonwell, Shiva Rea, Roberto Lim, Heidi MacVane, Danielle Toolan, and Sagel Urlacher. Kristine is a graduate of the Sacred Seeds Yoga School and is also Yin Yoga and Restorative certified.  As a Reiki healer, she offers energy work that can be often found weaved in her class. Kristine's classes are energetic, fun and informative. All levels are welcomed.
Brooke
Teacher
Brooke reluctantly took her first yoga class in 2011 after injuring herself running.  She assumed that yoga would teach her "how to stretch".  What she soon came to realize is that yoga is so much more than just stretching.  She loved the difference that yoga made not just in her body, but also in her mind, and was hooked.  Prompted by her desire to learn more, she received training in the Baptiste style of yoga through Portland Power Yoga in 2013.  Although she does not strictly adhere to one particular style of yoga, you will find that her classes are vinyasa style with an emphasis on linking breath to movement.  Brooke believes that there is a yoga class out there for everyone!  She is so grateful to have found yoga and to have the opportunity to share this gift with others at Samudra Studio.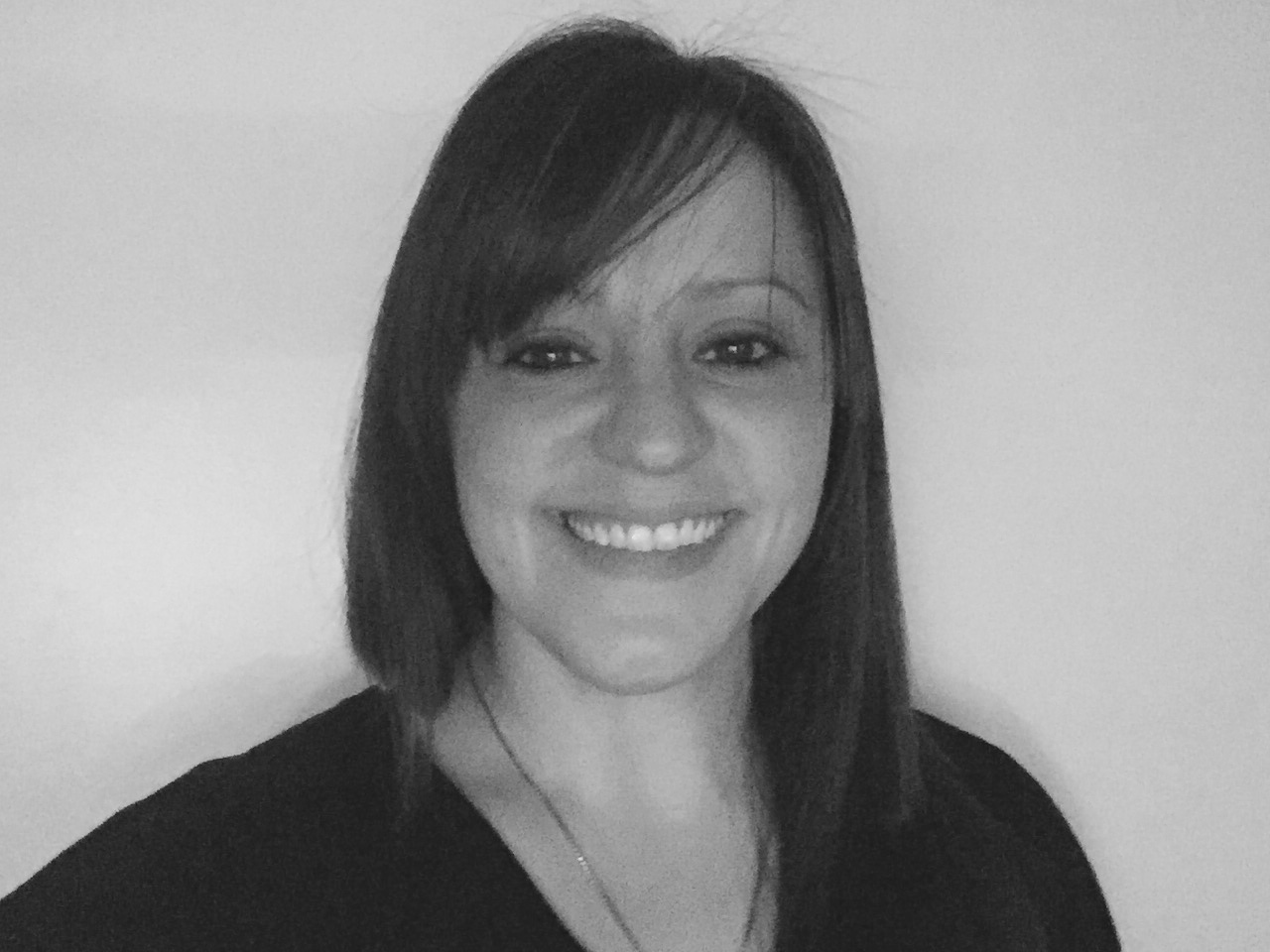 Sarah L
Teacher
Sarah's journey in yoga began in 2009 alongside her husband in the living room of their apartment.  It included lots of lost balance, laughter, and even some eye-rolling.  Her practice soon grew to a studio where she found herself daily, seeking more than just the  workout that she was initially drawn to. Sarah's career as a Primary School Teacher encouraged her to extend her passion for education to encompass her love of yoga, and in 2014 she completed her RYT 200 after graduating from Sacred Seeds Yoga School under the guidance of Jacqui Bonwell.  She believes that with practice and compassion, anyone can quiet the mind and experience the benefits of yoga both on and off their mat.  When she's not practicing, Sarah enjoys her time with her husband, daughters, and their sweet pup (all of whom, are her greatest teachers).
Kirsten
Teacher
Kirsten Beverley-Waters is an instructor that approaches life both on and off the mat with a healthy dose of humor, focus and gratitude. As the founder of THRYVE, she is a warrior for self-acceptance, perseverance and finding life balance. Like many athletes, Kirsten was initially drawn to the physical practice however quickly realized there was so much more to yoga than just the Asana. By taking her experience as a fitness instructor, endurance coach, nature lover, adventurer, water sports enthusiast, olympic weight lifter and rock climber, Kirsten applies her adventurous, athletic spirit into her teachings providing a real world application to each practice. Her personal experience with cancer drives her passion for fusing yoga with primary health care and mental wellness. Step on the mat with her and engage in a practice that will empower, challenge and transform you.
Rebekah
Teacher
200 HR RYT, Certified Yin Yoga instructor. Rebekah took her first yoga class over 12 years ago on a whim and was amazed to find the power and depth of movement she was capable of when working in harmony with her breath. She did not expect a 'work-out class' to bring her a sense of unity throughout her entire being (mind, body, and spirit) but in just that one practice she felt a new level of whole-self connection; she was hooked. At the root of her practice she finds a hunger for spiritual richness, certain that it is not something gained by some other worldly experience, but rather through the quieting of ones own mind. She utilizes breath work (pranayama), meditation, and physical practice (asana) in her individual practice as well as in working with her students to help achieve those sweet moments of inner stillness to be carried both on and off the mat. Her teaching style strikes an important balance between protecting and nurturing the physical growth as well as the soul of her students. She teaches Vinyasa flow, an emphasis on the "flow", and Yin yoga, incorporating aspects of restorative as well as meditation practice. She continues to work with the same focus of movement along with breath that first spoke to her physically back in 2004. You will leave your practice with her feeling challenged and rewarded, stronger yet also at ease.